Now that there are a number of new premium cards in the market it's time to revisit the benefit of airport lounge access. It is one of the most popular ones for frequent travelers. The lounge is a sanctuary where you can unwind in a comfortable chair, work or play on your computer with free Wi-Fi, grab a complimentary latte or beer, watch some news and sometimes even take a shower.
Some lounges even provide more than basic comfort, with upscale décor, delicious light meals and inventive cocktails. You might even want to arrive at the airport early just to enjoy the lounge. There are a number of ways you can get access to this valuable perk including having a premium credit card. Let's run through the options.
Fly as a Premium-Class Passenger
If you are flying in business or first, you'll automatically get free access to the airline's lounge. Sometimes at a major airports you even have access to more than one lounge. For example, if your airline doesn't have its own lounge, you can often use a lounge from any airline that belongs to the same alliance. So, when you fly United via Frankfurt for example, you can use the lounges for Lufthansa or Air Canada.
Buy Your Own Access
Some lounges will sell you a one-time access. It can cost you as little as $20 and as much as $60. That can make sense if you're on a long layover and if the lounge has the facilities you need, like comfortable chairs and showers.
Get Elite Status
Since earning elite status has become more difficult and expensive than ever, it's unlikely that you will be willing to put effort, time, and money into attaining or maintaining elite status in order to access airport lounges. However, if you do have elite status anyway, that certainly helps. Depending on the status and the airline, you can have more or less unrestricted access not only to your own airline's lounges, but also to the lounges from its alliance.
Buy a Membership
You can buy a lounge membership from an airline, although it will cost you hundreds of dollars. That may make sense when you fly the same airline very often with your family, but if you're willing to pay this kind of money, there are usually better options. For example, the American Airlines Admiral Club membership costs a whopping $550 for an individual and $925 for a family. An independent Priority Pass individual membership costs $399 per year.
Use the Right Credit Card
There are several premium credit cards that offer free unlimited lounge memberships. It's true that they cost more, but some of them also pack a lot of other benefits. If you're considering buying a lounge membership, then applying for the right credit card might be a much better way to make your money work for you in more ways than one. And keep in mind this is just one benefit you get with a premium card. But let's take a closer look at what kind of accesss you get with each card.
American Express Platinum Card ($550 annual fee)
American Express has recently raised the annual fee for the card, but it also added a few valuable benefits. One of these benefits is that you can now bring up to two accompanying guests with you when you're accessing a lounge from the Priority Pass network. If the annual fee doesn't stop you in your tracks, the American Express Platinum has the most extensive lounge coverage among all premium credit cards.
The Centurion Lounge Network
The Centurion network is the home to the most luxurious of American Express lounges located in Dallas (DFW), Houston (IAH), Las Vegas (LAS), New York (LGA), Miami (MIA), Seattle (SEA), and San Francisco (SFO). The lounges are beautifully appointed with the meals designed by renowned chefs, such as Dean Fearing and Justin Yu. If your travel takes you to (or through) one of these airports, you might definitely want to arrive early. You can bring up to two guests for free.
The International American Express Lounges
This is a somewhat odd network of 10 Centurion lounges outside the United States. Six of them are located in Mexico – three in Mexico City (MEX), two in Monterey (MTU), and one in Toluca (TLC). The other lounges are in Buenos Aires (EZE), Sydney (SYD), Delhi (DEL), and Mumbai (BOM), but the Mumbai lounge is temporarily closed at the time of writing. Guest access policies vary, so ask at the door or you may be charged an additional fee.
Delta SkyClub
You have access to SkyClub if you are flying on a Delta-operated flight on the same day. Only the cardholder has free access, but you can bring up to two other guests for $29 per person.
Priority Pass Select
This is a huge, over-1,000-international-lounge network, but it doesn't have a strong presence in the U.S., although it has some exceptional lounges, like the Virgin America Loft in Los Angeles (LAX) or the Air France lounge in New York (JFK). You can bring up to two companions for free.
Airspace Lounges
Airspace lounges are located in New York (JFK), Cleveland (CLE), and San Diego (SAN). You can bring up to two guests at no charge.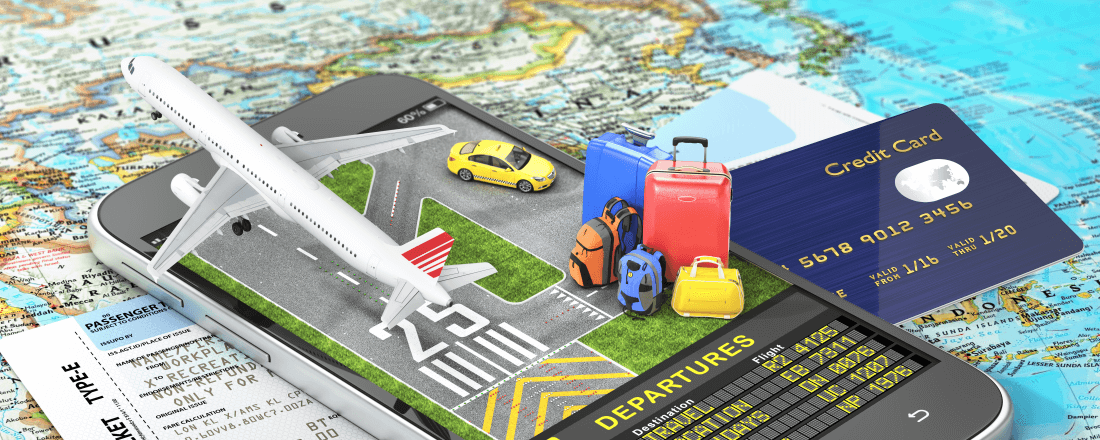 Citi Prestige ($450 annual fee)
Citi Prestige offers the Priority Pass Select membership with access for the cardholder and up to two guests or immediate family (including spouse, domestic partner, and children under 18). It used to offer access to the Admiral Clubs, but this benefit is being dropped after July 23, 2017.
Either of these cards comes with the Priority Pass Select membership that provides free access for you and all members of your party. This is a spectacular benefit, even though it doesn't offer access to any other lounges beyond the Priority Pass network.
UBS Visa Infinite ($495 annual fee)
This is a relatively new card, and it also offers unlimited Priority Pass Select membership to the cardholder. Unfortunately, its Guide to Benefits doesn't answer whether or not you can bring guests for free, and the agents don't seem to be sure either.
The UBS card has another unique benefit in addition to the Priority Pass Membership. You can get up to $500 credit for a lounge membership or day passes if you spend $50,000 a year on the card. So, if you are a big spender, you can use this credit for additional lounge coverage.
Other Ultra-Premium Credit Cards ($450 annual fee)
If you travel on American, Delta, or United extensively, you might consider applying for one of their premium cobranded cards:Citi® / AAdvantage® Executive World Elite Mastercard®, American Express Delta Reserve, or Chase United Club. Unfortunately, while Citi Executive AAdvantage still offers a sizeable welcome bonus, neither Delta nor United cards have many enticing benefits other than access to their lounges. So, unless you travel a lot on one of their airlines, it's hard to recommend any of these cards just for the sake of lounge access.
With a proliferation of fine dining options at the airports in the U.S. and around the world, a casual traveler might dismiss an airport lounge as gratuitous excess. However, if you spend a lot of time around airports dealing with check-in and TSA lines, long connections, delays, and overcrowded flights, you probably know better. Having a calm, comfortable oasis with free drinks, snacks, and Wi-Fi, not to mention being able to just relax and take an invigorating shower, can seriously help to take the edge off those unavoidable air travel woes.