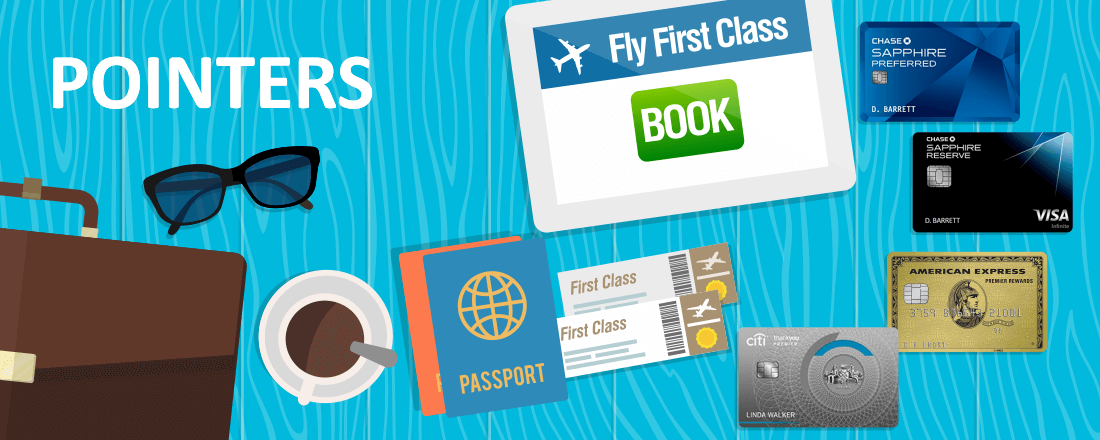 It's gotten harder for elites to get upgraded to first, and non-status fliers never had a chance. Don't despair, though, you don't have to pay hard-earned cash for the privilege of flying in style. There are still strategies to get up front, whether you rely on a free upgrade or pay your way with miles.

Flying in first makes a huge difference. Complimentary cocktails, delicious meals and, perhaps most importantly, a comfortable and spacious seat will make any flight fly by. It's well-worth the extra effort to secure a place in a premium cabin, particularly on long international trips or transcontinental itineraries.
There was a time when the best perk of elite status was free upgrades. That's not so true anymore. Upgrades are harder to come by for a variety of reasons.
For years Airlines have been working on strategies to fill as many flights to capacity as possible, leaving few empty seats, even in first. More recently carriers have introduced another way to increase revenue: aggressive last-minute offers to purchase first class upgrades.
They've also started offering more and more discounted first class fares. Depending on the flight, the difference between economy and first can be surprisingly little.

The advantages to the airlines are obvious. Instead of filling those premium seats with elite customers who've only paid for a coach fare, they can make at least a few bucks off of someone who's will to pay a little extra.
Those changes are bad for only one type of traveler: elite flyers. Everyone else now has more opportunities to fly up front for less than ever before. If you want to fly in first and you're willing to take a chance, buy coach and keep an eye out for a cheap upgrade. Or book at the last minute and hope a discounted premium fare pops up.
It never hurts to ask when you check in at the airport either. It won't help you get a free upgrade, but sometimes the airline will offer you a cheap upgrade if there's still space.

How to Increase Your Chances
If you're elite and you're still hoping for that free upgrade, there's one thing you can do to improve your chances: avoid busy flights. Obviously you can't always do that (busy flights are busy for a reason), but if you can, you'll have better odds for getting up front.
Some routes are simply more popular than others. Plus the longer the flight, the more likely passengers will be willing pay for a better seat. That means there's less chance of getting a free upgrade.
Premium seats on flights from the U.S. to Australia, for example, are notoriously hard to get. Even if you're willing to shell out the miles for an award seat on that route, it's very expensive. That's because many passengers are willing to pay cash for business and first. You will almost certainly not get an upgrade on that route, so you might want to consider other options.
In general, business travelers spend a lot of time in the air. That means they frequently have the highest status. Avoid flights at times that are popular with that set and there will be less competition for upgrades. Monday mornings and Friday afternoons are the worst. Shoot for middle of the day flights during the week.
Other Options for First
If you have to take a busy flight, it's probably safe to assume you won't get that upgrade and it's time to consider another strategy.
As I mentioned above, one tactic is to look for discounted first class seats. Whether that's upgrading while you're booking online or at the last-minute at check in, bumping your seat from economy to first doesn't always cost as much as you might think.
Premium seats on shorter flights can cost less than $100 more than standard coach. Airlines are constantly tweaking their pricing systems, too. Keep an eye out, you never know what they might offer you.
You could also lock in your upgrade beforehand. Most airlines will allow you to upgrade a cash economy ticket with miles. Some also require a fee, but it will certainly be less than buying a first class ticket outright.
American, for instance, charges 15,000 miles plus $75 for a one-way domestic upgrade. That can be a fantastic deal. Some carriers will even waive the fee if you have elite status.
Perhaps the most foolproof way to get into first class without spending a ton of cash is to simply buy an award ticket. Obviously this can cost a lot of miles, but less popular routes or less busy times can cost less, depending on the airline.
Don't forget to price out partner airlines, too. Sometimes buying an award flight through a partner can cost a lot less than getting it directly through the airline's frequent flyer program.
You're Going to Need Miles
If you decide to just buy first class award tickets, you're going to need miles. The quickest way to do that is, of course, by getting a sign-up bonus from a rewards credit card. The best cards are those with transferable points. They give you a lot of options to find the best deals because you can convert your points to miles with a variety of frequent flyer programs.
The three big credit card rewards programs are Chase Ultimate Rewards, American Express Membership Rewards and Citi ThankYou. Which one is best for you may depend on each program's transfer partners.
These are the airline transfer partners for each program:
| Amex Membership Rewards | Citi ThankYou | Chase Ultimate Rewards |
| --- | --- | --- |
| Aeromexico | Air France KLM | Air France KLM |
| Air Canada | Cathay Pacific | British Airways |
| Air France KLM | Etihad | Korean Air |
| Alitalia | EVA Air | Singapore Airlines |
| ANA | Garuda Indonesia | Southwest |
| British Airways | Malaysia Airlines | United |
| Cathay Pacific | Qantas | Virgin Atlantic |
| Delta | Qatar | |
| EL AL | Singapore Airlines | |
| Emirates | Thai Airways | |
| Etihad | Virgin America | |
| Hawaiian | Virgin Atlantic | |
| Iberia | | |
| JetBlue | | |
| Singapore | | |
| Virgin America | | |
| Virgin Atlantic | | |
Chase has perhaps the most exciting offerings of the bunch. That's because it has two cards with 50,000-point sign-up bonuses: the Chase Sapphire Preferred® Card and Chase Sapphire Reserve®. The Chase Sapphire Preferred® Card has a $95 And offers double points for all travel purchases and at restaurants.
The Chase Sapphire Reserve® is Chase's premium card. It comes with a $450 annual fee that is not waived, but it includes an annual $300 travel credit. If you use that credit—which can be applied to a wide-variety of travel purchases that include airfare, hotels, car rentals, taxis and more—you'll only be paying about $50 more for this card compared to the Preferred.
For that extra $50 you'll get triple points on travel and dining, Priority Pass lounge access, Global Entry credit and more. If you use the lounge pass just once during the year, it will cover the extra cost.
American Express offers a lot different Membership Rewards cards, but the American Express Gold Card is probably the best single option for earning points. It has a slightly higher annual fee of $195 (waived the first year), but you also get an annual $100 airline fee credit. That covers half of the cost of the card.
You'll get 35,000 points after spending $2,000 in the first three months, plus triple points on airfare and double points on gas, groceries and dining out. You'll be earning points fast if you use this card for everyday purchases.
The Citi Premier℠ Card card is a solid option if you like the ThankYou reward program's transfer partners. It comes with a 60,000-point sign-up bonus and you can earn triple points for travel and gas. Travel is generously defined and includes everything from airfare and hotels to taxis and rental cars. You'll also get double points for dining out. The card has an Annual Fee $95.

It's Fantastic Up Front
There's nothing like flying in first. It turns what would otherwise just be an unpleasant travel necessity into something you can look forward to. You'll be pampered instead of corralled, and you'll arrive at your destination refreshed.
How you get into first is up to you. If you have elite status, you can take a chance and hope for an increasingly elusive free upgrade. It might be better, though, to secure that upgrade with miles or get an award ticket with a big credit card sign-up bonus.