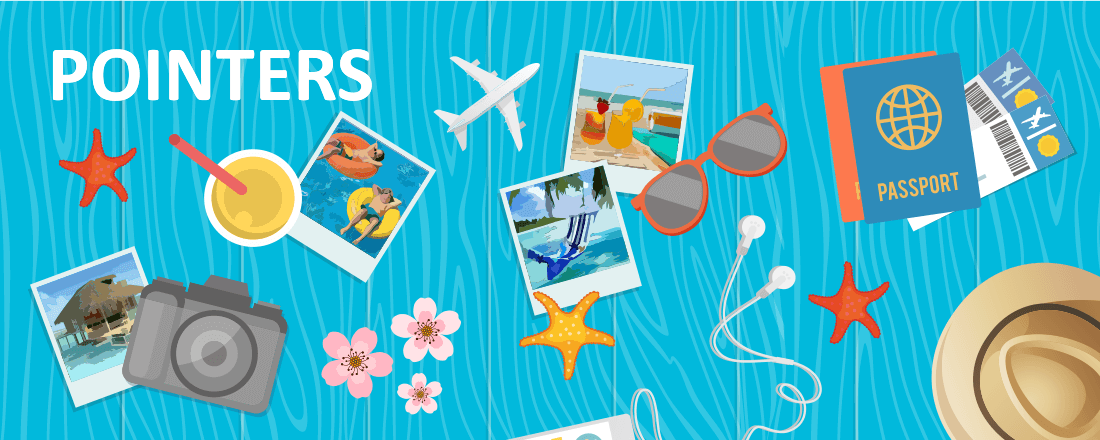 While we all love award flights, we certainly pay for a ticket occasionally–or even frequently for some. After all, even though flying may not always be the best way to accrue miles anymore, it is still a good way. But should you focus your earning by choosing a preferred carrier and frequent flyer program or do you need more than one?
One program is unlikely to be your best move and fit all your needs. Why? Well, it seems reasonable to have one main program (or two, maybe even three, if you are a very frequent flyer), but you should have secondary programs: at least one per airline alliance (you may unexpectedly end up on another alliance if you need to be rerouted), and sometimes even within the same alliance.
Earning status benefits
Your best program fit will usually depend on your travel patterns and your goals. A common and reasonable goal is to achieve status with an airline/alliance, and you will need to do the math do see which one is more advantageous for you (hint: it is not always your favorite airline's program). You should look at partners too – an occasional United flyer's best choice wouldn't necessarily be MileagePlus.
Decide what benefits you value, what status tier is a realistic option – don't go for top-tier if you can't make most of the requirements with your usual travel patterns, and that includes the minimum spend for status on American, Delta, United and Air Canada. Look at the opportunity cost: are you giving up on a ton of miles in another program to get status on the one you chose? On the other hand, status usually comes with a higher mileage earning rate. But make sure it fits your travel patterns. Star Alliance programs usually only give you a bonus on the program's airlines, whereas oneworld and SkyTeam programs give you bonus miles across the alliance's partners.

Among the major benefits is lounge access, but you may not get domestic lounge access if you are crediting to a US program (Delta gives it to Diamond members, but qualifying for Diamond means crossing a pretty high threshold), so it could be worth looking into partners, at least for oneworld and Star Alliance – SkyTeam status doesn't offer lounge access on domestic itineraries anyway. But maybe you already have a credit card that gives you lounge access, such as the Amex Platinum or the Citi AAdvantage Executive? Then it is not a benefit you should value.
Next, upgrades, but only if you're not in the habit of paying for business or first class. Also consider whether or not you fly enough to get top-tier status and a comfortable upgrade rate. Whether you fly on Monday mornings or Saturday nights is also going to make quite a difference in terms of upgrade success, as the competition will obviously be more intense if you tend to fly at peak times.
Maximizing rewards
We recommend having several frequent flyer programs, because you are bound to eventually fly airlines from all three major alliances. There are several strategies for earning the most miles, but if you do want to eventually redeem an award ticket, you don't want orphaned miles in an account you won't be able to top up.
For instance, for someone whose primary loyalty lies with Delta or American, Singapore Krisflyer could be a good choice as a secondary program: you can earn on United, JetBlue, Virgin America (and soon, it seems, Alaska), so you are more likely to accrue enough miles for an award, and you can also transfer all sorts of credit card points to the program to supplement your earnings.
Be informed – use wheretocredit.com
But with 28 airlines in Star Alliance, 20 in SkyTeam, and 15 in one\world (that's a total of 63 airlines that belong to an alliance), plus all the non-aligned ones, how do we keep track of how to earn the most miles?
While it seems relatively easy to remember what you earn on flights you frequently take, it is an arduous task to keep track of what you should earn in program A for airlines B, C and D. Fortunately, there is a tool for that: wheretocredit.com which help you determine how many miles you'll earn for a given ticket as long as you know your booking class. Even better, the website does an excellent job at staying up to date and tracking any changes.

It is always a good idea to check your earnings beforehand for a given itinerary, especially if it is not your routine flight. Let's imagine a United flyer, crediting his Star Alliance flights to MileagePlus. Lufthansa is a close partner – so he legitimately expects to earn miles, even on his discounted Frankfurt-Tokyo flight booked in K.

To verify, he runs the search on wheretocredit.com. Surprise, Lufthansa K class earns nothing at all on MileagePlus. But fortunately, there are other options to consider such as 30% of the distance when crediting to ANA. Even better, these 1,750 miles won't be orphaned since ANA is a transfer partner of Amex Membership Rewards. Note that this isn't only true of deeply discounted economy class; the same ticket in P (the lowest booking class for business) earn 100% with MileagePlus, 70% with ANA and 0% with Aegean, Asiana, Turkish, and many others. So even business class isn't an absolute guarantee to earn miles.

.
Looking at possible redemptions
If all other things are equal, you should also keep an eye on the redemption possibilities offered by your chosen program: how are awards priced, i.e. not only how many miles are required but also what kind of carrier surcharges are added to award flights? Let's take an example:
Swiss D class equally earns 200% on MileagePlus (United) and Miles and More (Lufthansa). Supposing you don't have a big stash of either and you are try to decide where to credit that Los Angeles-Zurich-Johannesburg round-trip: 44,600 miles or so in either program. Status considerations put aside, let's look at two possible redemptions:
A US domestic round-trip in Business class on United: MileagePlus would leave you 5,400 miles short, while Miles and More only requires 35,000 miles, with no fuel surcharge on United.
A transatlantic one-way in Economy on Austrian: it will require 30,000 miles in either program, but Miles and More adds a $143 carrier surcharge.
In short, there is no good or bad decision in this case when choosing the program to credit the flights. The redemption goal makes the difference. So keep all this in mind when you're picking a program and allocating your miles on tickets you pay for.