Malaysia Airlines made a pretty big announcement in late July regarding the 10 Boeing 737 MAX 10 it ordered during the last Paris Air Show. The aircraft, due to be delivered in 2021, even though it is a narrow-body medium-haul plane, will feature lie-flat seats with direct aisle access in business class, replacing Malaysia's traditional recliner seats and making it a great new business class product to try out!
Per Malaysia Airlines' CEO, the direct inspiration for this bold move was JetBlue's Mint seats: an innovative, competitive flat-bed for 4-5 hour long flights, with the economics of a narrow-body plane. It has been reported by Australian Business Traveller that the seat in question could be Thompson's Vantage Solo product, a herringbone-style lie-flat business class seat for single-aisle aircraft that could have a very similar feel to the seat American Airlines uses in First class on their A321T, between JFK and San Francisco/Los Angeles, but the true details are still not certain.
It appears the product is mostly aimed at a wealthy clientele in secondary or tertiary Chinese markets that have high demand for a very premium product but wouldn't sustain a wide-body aircraft, though miles redemptions will surely be a possibility as well. Perth, Australia has also been mentioned as a possibility for a short red-eye from Kuala Lumpur, which would make the flight a very interesting option to get to Australia.
Redemption options
Malaysia Airlines is a member of oneWorld, and thus partners with British Airways (transfer partner of Chase Ultimate Rewards and American Express Membership Rewards), American Airlines, Asia Miles (transfer partner of Citi ThankYou), and also Etihad Guest (Citi ThankYou, Amex Membership Rewards), Virgin Atlantic (Amex Membership Rewards), Flying Blue (Citi ThankYou, Amex Membership Rewards, Chase Ultimate Rewards, Starwood Preferred Guest)
You can also use Malaysia's own program, Enrich, transfer partner of Citi ThankYou's, but it is generally a poor value.
We don't know for certain yet where Malaysia will be flying their Boeing 737 MAX 10, but we're going to take a look at some possible redemption options based on two of the speculated destinations Malaysia could be serving with their new aircraft.
Perth, Australia
Let's envision that Malaysia indeed does decide to fly the 737 MAX 10 from their hub in Kuala Lumpur to Perth and that they release some award space on the flight: you could get a flatbed on that flight for as little as 37,500 British Airways Avios or 40,000 American AAdvantage miles in business class. Asia Miles can be a little more expensive, at 45,000 miles one-way or 80,000 round-trip. But mostly, it would open fantastic options for OneWorld to Australia, given Qantas' limited availability.
It could also open up some possibilities for an award, for example, from Europe to Australia at 85,000 AAdvantage miles one-way. Be aware however that you are not allowed to transit Asia on an award between North America and Oceania on awards booked with American Airlines. If you did want to travel from North America to Australia with American miles and fly Malaysia's B737 MAX 10, you would need two awards: one from North America to Asia and another from Asia to Australia. This would increase the cost of your award ticket quite significantly over booking directly from North American to the U.S. so it probably wouldn't be the best move.
On this particular flight, Flying Blue would be a horrible value at 100,000 miles one-way in business class.
Overall, it's excellent news as it should eventually open up an exciting redemption option to Australia!
Wuhan, China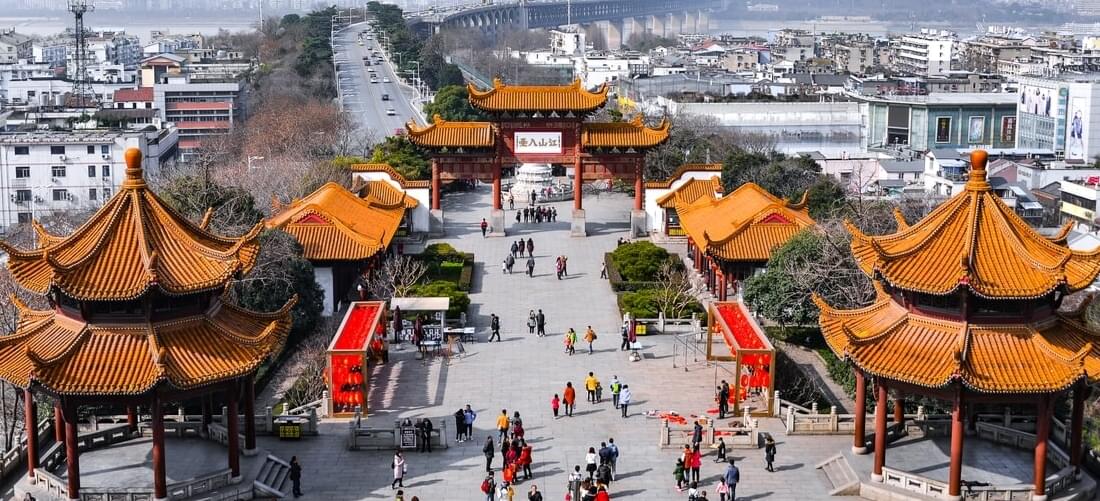 Since Malaysia's CEO announced that their primary market for these would be secondary cities in China, let's imagine they choose to fly the 737 MAX 10 to Wuhan. Wuhan is about 5 hours and 30 minutes away from Kuala Lumpur (i.e. very similar to a US transcontinental flight), and Malaysia Airlines currently flies a 737 on the route, so it seems like a prime candidate for the new equipment. Keep in mind that we are using this as an example, there is no guarantee they'll ever fly it there, but it is very likely that they will fly to a similar city in China.
The mileage cost for this flight, and many other flights in China, is great! It would cost an incredible 22,500 American AAdvantage miles to fly between Kuala Lumpur and Wuhan in business class – such great value! Compared with a U.S. transcon flight, you're saving at least 2,500 miles in each direction and availability is likely to be better too. Given the distance of 2,102 mi, the flight would still cost 37,500 Avios, so while Avios were the cheapest option to Perth, it is a much worse value compared to AAdvantage in the case of a flight between Kuala Lumpur and Wuhan, China.. Asia Miles can also be a decent option at 30,000 miles one-way or 50,000 round-trip, but is still more expensive than redeeming with American Airlines.
Keep in mind that the above routes for Malaysia's Boeing 737 MAX 10 are speculation at this time. Since the aircraft will not be finished until 2021, it will likely be a while before we hear any concrete details on the business class product and what routes Malaysia plans to serve with the aircraft. Regardless, we know that Malaysia is going to be targeting flights that are 4-5 hours or so in length and there are plenty of great redemption options no matter what the exact destination is. Keep an eye out for updates from us for more details about Malaysia 737 MAX 10! Again, a 4-5 hour flight on a lie-flat product for only 22,500 miles is tough to beat, so Malaysia Airlines will definitely be opening some amazing options with the 737 MAX 10!