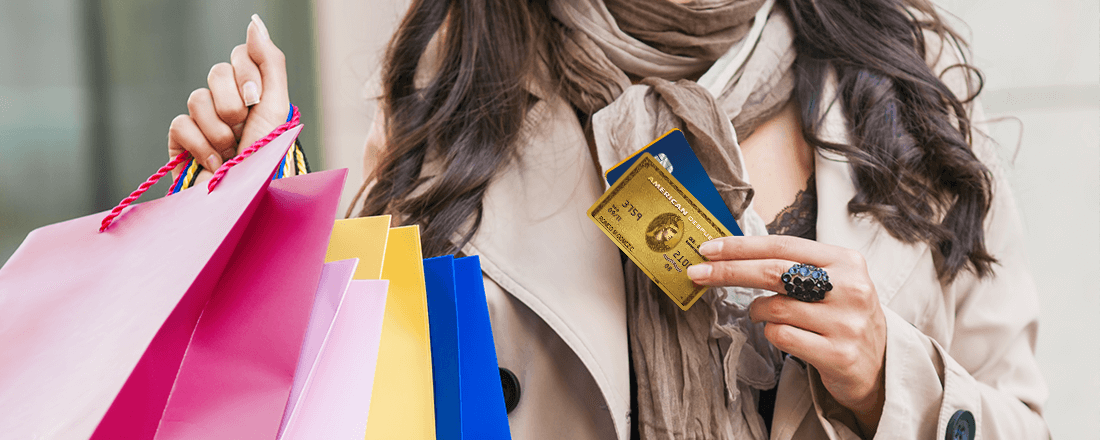 Chase is eliminating return and price protections for all of its cards. If these valuable protections are important to you, check out our list of excellent alternatives from Citi, Discover and American Express. Let's take a look at what each issuer offers before getting into the specific cards.

Citi's Price Rewind and Return Protections
Citi offers the most benefits, giving cardholders their famous Price Rewind and return protection. With Price Rewind, Citi will reimburse you for the difference in price if you find an item you've purchased for less within 60 days.
In fact, Citi goes one step further and actually searches for lower prices on the items you've purchased. You just have to register your purchase with the issuer and they'll do the research. You can get up to $500 back per item.
Citi's return protection will reimburse you up to $500 per item ($2,500 per year) if a vendor won't accept a return of an item within 90 day of purchase.
The Citi ThankYou program is great, and the Citi Premier and Prestige cards are excellent options for getting into that program. You can find a complete list of our favorite Citi credit cards here.
Discover's Price Protections
Discover used to offer return protection, but it recently dropped the benefit. The issuer does, though, still offer price protection.
Discover will refund you up to $500 ($2,500 per year) if you see a lower price on an item you've already bought. The claim must be made within 90 days of the purchase.
The Discover it Miles card is our favorite, but the issuer has several other great cards. Check out our complete list of picks.
American Express' Return Protections
American Express does not offer price protection, but it does give you return protection. Their coverage gives you 90 days to make a claim on an item that a merchant won't accept as a return. You can get up $300 per item and $1,000 per year.
Among our favorite Amex cards are the Platinum and Business Gold Rewards card. We've compiled a complete list of the best Amex cards here.
Flexible Points Credit Cards: Citi's Price Rewind
If you want a card with purchase protections that also offers flexible rewards, a great sign-up bonus and excellent benefits, these are our picks.
The Citi ThankYou program has several excellent airline transfer partners. And the Citi ThankYou Premier card is a great option for using that program. For just $95 a year (first year waived), you'll get a 50,000-point sign-up bonus, plus 3x points on travel and gas and 2x on dining out and entertainment.
Premium Travel Credit Cards With Purchase/Return Protections
Looking for a premium travel card packed with benefits including purchase protections? Check out our top picks.
The Citi Prestige card really shines when it comes to hotel benefits. If you book four consecutive nights through ThankYou.com, you'll get a free fourth night. That's an unlimited perk, so you could save a lot of money if you often stay at hotels for four-night stretches.
The Prestige card also comes with Priority Pass lounge access and a $250 air travel credit, among other benefits.
The Amex Platinum outdoes other premium travel cards in just about every way. More airline transfer partners? Check. Better lounge benefits (include the excellent Centurion Lounges)? Check. What about travel credits? It's got those too, including a $200 airline fee credit and $200 in Uber rides. Plus you'll get a big 60,000-point sign-up bonus.
Business Travel Credit Cards With Solid Protections
If you're a small business owner looking for a great card that offers return protection, consider the excellent Amex Business Gold Rewards card.
Not only is the Business Gold Rewards card part of the flexible Membership Rewards program, but it comes with a generous 50,000-point sign-up bonus and excellent earning categories for businesses.
You'll earn triple points in one category of your choice from the following options: airfare, advertising, gas, shipping or computer expenses (including hardware, software and cloud computing). The remaining categories get 2x points.
Airline Miles Credit Cards With Price Protections
If you're looking for a card that's great for air travel, and you want purchase protections, consider the Discover it Miles card. The miles you earn on the card can be used for travel on any airline. Plus it comes with price protection.
The Discover it Miles card is straightforward and simple. You'll earn 1.5 miles per dollar spent on all purchases, and you can use those miles toward any travel purchases. There are no blackout dates, no restrictions and no special travel partners or websites to worry about.
Discover will also match all of the miles you earn during your first year as a cardholder. That means you'll essentially be getting an incredible 3% return on all purchases for the first 12 months.
If you're set on an co-branded airline card—free checked bags can come in handy!—and you fly American often, the Citi / AAdvantage Platinum Select card is a great option. American recently improved this card, too.
You'll get 60,000 points for signing up, plus double points at restaurants and gas stations, in addition to American Airlines purchases. Of course you'll get a free checked bag, but you'll also get a $100 flight discount every year you spend $20,000 on the card.
Bottom Line
If you're concerned about losing return and price protections with your Chase cards, you have options. Citi, Discover and American Express cards all have one or both of these protections, and their cards have a lot to offer.