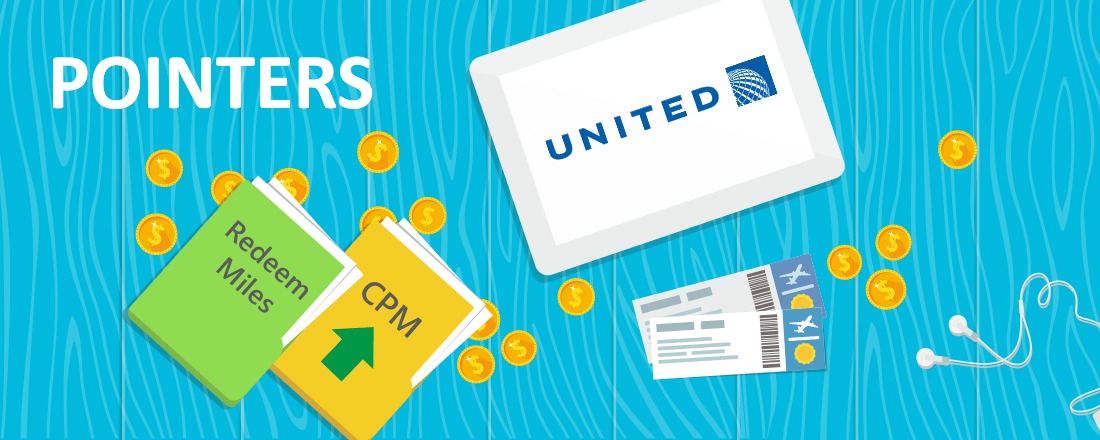 How much value are you able to find when redeeming your frequent flyer miles? Quite a lot, it turns out. Here we takes a close look at ten ways to redeem miles through the United MileagePlus program to get an incredible deal.

Although several resources suggest that United miles are worth between 1.7 and 2 cents per mile (CPM) on average, that includes options like cheap domestic flights. You don't want average. The aspirational awards in this list may offer up to six times more value. Of course, you might not actually be in a position to pay over $20,000 for a ticket that travels around the world, but some ideas may provide you with a sense of just how rewarding your miles can be.
We looked at real flights at least six months in the future (to avoid the higher prices you might find just a few weeks before departure) and compared them to the number of miles required to book the same itinerary. You can likely originate in a different city within North America without redeeming any more miles, adding connecting flights on United Airlines or Air Canada.
Be aware that sometimes United will charge more miles for flights operated by a partner airline. However, this usually applies only to the international long-haul portion. The addition of shorter flights operated by a carrier, such as an intra-Europe connection on Lufthansa, may or may not invoke higher prices.
Note: All sample itineraries were found using the Matrix search engine, a free service of ITA Software.
1. Add a Stopover to Any Round-Trip Itinerary
Before discussing any other options, remember that you can add one free stopover to round-trip itineraries without increasing the price. This means that you can stop in a connecting city, spend a few days (or even weeks) and then continue on to your final destination. Or, place the stopover on the return journey. It's a great way to visit two places for the price of one.
Most complex itineraries with a stopover or open jaw can be booked using United's multi-city search tool. Enter at least three segments between your home, the stopover and the destination. Check United's award chart to confirm that the final price of the itinerary with the stopover matches the price you would be charged without it, since sometimes the computer does make mistakes.
2. United Airlines Business Class — Denver to Tokyo
United operates an international hub at Japan and also charges fewer miles for travel there compared with the rest of Asia. In fact, the Denver-Tokyo route was one of United's first international flights operated with the Boeing 787 Dreamliner. Take advantage of regular service from this and other U.S. airports for just 130,000 miles round-trip. That provides outstanding value at 8.52 CPM in this particular example of $11,076.76 for business class.
3. United Airlines Business Class — Chicago to Sydney
United is also using the Dreamliner on its routes to Australia from San Francisco and Los Angeles, phasing out the less fuel-efficient Boeing 747. Flights to New Zealand are also available at the same price of 140,000 miles round-trip for business class. Compare that to paying $8,841.46 and you'll find your miles have a value of 6.32 CPM.
4. United Airlines Business Class — San Francisco to Paris
The market between North America and Europe is among the most competitive, so you won't lack for options. What you do need to watch for are different prices. The cheapest awards will be on flights operated by United Airlines, which charges 115,000 miles round-trip. Fly on a partner airline like Lufthansa or Swiss and you can expect to redeem 140,000 miles roundtrip. That difference is larger than most other markets where United and its partners both offer award flights.
Flying on a United-operated itinerary like this one between San Francisco and Paris will provide the best value. Redeeming 115,000 miles instead of paying $4,871.46 results in 4.24 CPM.
5. Swiss and Thai Airways Business Class — New York to Bangkok via Zurich
Among the better known tricks when redeeming United miles is the option to travel from North America to Asia via Europe — something that most other loyalty programs forbid. The distance is about the same across either ocean when departing from the eastern United States, and with the addition of a stopover in Europe you can enjoy two very different vacations. One important rule: you must return the same way.
The price to visit South Asia on a partner airline (United doesn't operate flights between Europe and Asia) is 160,000 miles round-trip. Here's one such example from Newark to Bangkok via Zurich. By contrast, a paid fare for this unusual itinerary is $20,225.26. The award ticket presents an incredible deal at 12.64 CPM.
6. United Airlines Business Class — Chicago to Hong Kong
Not everyone wants to take the long way, and fortunately United is one of the best programs for booking travel to Asia given the abundant award space. Remember that traveling on United Airlines is cheaper, and it also tends to offer more options to fly non-stop. This itinerary from Chicago to Hong Kong costs $7,203.66, but an award ticket is just 140,000 miles. That's a rate of 5.15 CPM.
Partners like EVA, Asiana, ANA, and Singapore Airlines tend to offer better service if you find that they also have award space. For example, EVA is one of the only carriers to serve Dom Perignon in business class. But, they do require more miles: 160,000 round-trip.
7. Lufthansa First Class — Los Angeles to Rome
One of the more popular options for traveling to Europe is Lufthansa First Class. Award space is almost never released to partner airlines like United in advance, but you can usually find it within two weeks of departure — perfect for those who are willing to book last-minute and take a small risk. This $10,622.66 itinerary to visit Rome in the springtime will cost 220,000 miles. Despite the high cost of the award, it still results in 4.83 CPM.
Look forward to some of the best in-flight service to Europe, as well as Lufthansa's dedicated First Class Terminal in Frankfurt. The staff will provide a tarmac ride to the aircraft and the option to rent a Porsche 911 for as little as €100 during longer layovers. Don't forget to grab one of the limited-edition rubber ducks from the private bathrooms!
8 and 9. Singapore Airlines and Thai Airways First Class — Southeast Asia to Japan
If you don't want to splurge on a more expensive award ticket to fly a partner airline across the Pacific Ocean, you can still get a taste by booking an intra-Asia award. All the other examples in this article assume you'll be originating in North America. However, if you book an open jaw to fly into one Asian country and depart another, then booking a separate one-way award may be necessary to connect the two.
Singapore Airlines and Thai Airways are both known for offering exceptional service to their first class passengers when departing their home airports (Singapore Changi and Bangkok Suvarnabhumi, respectively). Singapore has the "Private Room," a separate lounge-within-a-lounge not made available to the first class passengers of other airlines. Thai offers a complimentary one-hour spa treatment.
These two examples for travel to Tokyo each cost 60,000 miles but are significantly different in cost. Singapore Airlines charges $3,740.10 (6.23 CPM) and Thai charges $1,690.90 (2.82 CPM). Keep in mind that Thai has much more plentiful award space.
10. United Airlines Economy Class — The Island Hopper
A rite of passage for frequent travelers is United's Island Hopper route, which connects Honolulu and Guam. Flight UA154 makes several stops at minor islands along the way, and you can usually get off the plane to walk around during short layovers. Business class award space is rare, so expect to redeem 70,000 miles round-trip for economy class. A regular ticket costs $1,519.97 — valuing the miles at 2.17 CPM. Despite the low CPM, this unusual journey may be worth it.
Don't forget to book a stopover on this route if you want to spend more time! There's also no need to stop at every island in both directions, so take the non-stop alternative on the return journey if you wish. It's also not that expensive to redeem more miles and continue onward to Asia or Australia. The Island Hopper can be part of a larger itinerary or a destination in itself.