One of the most valuable features of many airline loyalty programs is the ability to book a stopover during your itinerary. How does a stopover differ from a regular connection? Usually you must arrive and depart within 24 hours during international connections (or within 4 hours during domestic connections).
A stopover allows you to extend your stay for days or even weeks before continuing to your actual destination. The final result looks similar to three one-way tickets.
United Airlines has long offered its customers one free stopover on round-trip award tickets for international travel. Stopovers on domestic awards required an extra 10,000 miles — not normally worth it, but a slight discount over booking three domestic one-way awards.

However, United MileagePlus will be launching new rules and new fees for all travel booked on or after October 6, 2016. These changes will be good or bad depending on your personal situation, so read on.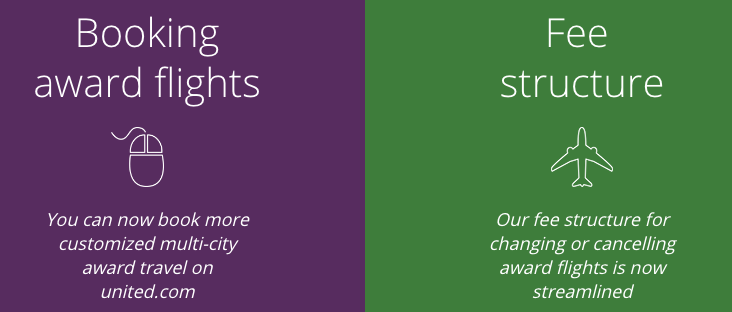 Stopovers Replaced with the "Excursionist Perk"
Instead of automatically allowing a stopover anywhere during the itinerary, United will price each trip separately. If one of those trips meets certain criteria, the airline will waive the cost for that trip — what it calls an Excursionist Perk.
The net result is that stopovers will still be possible and prices won't increase, but only for travel within the same geographic region.
For example, travelers from Chicago can arrange a stopover in London on the way to Paris. The cost of an award from London to Paris will be waived as an Excursionist Perk because both cities are in Europe, as defined by MileagePlus. This works well for most travelers, and the total cost for this economy class award will not change.
| Segment | Old Pricing | New Pricing |
| --- | --- | --- |
| NYC-FRA | 80,000 miles | 70,000 miles |
| FRA-SIN | 80,000 miles | 85,000 miles |
| SIN-NYC | 80,000 miles | 80,000 miles |
| Total Cost | 160,000 miles | 235,000 miles |
What is unfortunate is that this means many travelers can no longer take advantage of some clever ways to sneak multiple trips into one, essentially creating a round-the-world ticket for the price of a simple round-trip.
For example, United Airlines would allow travelers from North America to stop in Europe on the way to Asia. Because Frankfurt and Singapore are not in the same geographic region, however, an Excursionist Perk would not be permitted. See how the price for a business class award increases with the new rules.
So, what are these rules? Here's how United explains the new Excursionist Perk:
The Excursionist Perk cannot be in the MileagePlus defined region where your travel originates. (For example, if your journey begins in North America, you will only receive the Excursionist Perk if travel is within a region outside of North America.)
Travel must end in the same MileagePlus defined region where travel originates.
The origin and destination of the Excursionist Perk is within a single MileagePlus defined region.
The cabin of service and award type of the free one-way award is the same or lower than the one-way award preceding it.
If two or more one-way awards qualify for this benefit, only the first occurrence will be free.
United provides another example of an itinerary from Mexico City to Las Vegas, with connections in New York and San Diego. It says this type of award previously wasn't possible using the old rules, requiring customers to purchase two separate tickets — one within the United States and another between the United States and Mexico.
| Segment | Old Pricing | New Pricing |
| --- | --- | --- |
| MEX-EWR | 17,500 miles | 17,500 miles |
| EWR-LAS | 12,500 miles | Excursionist Perk |
| LAS-SAN | 12,500 miles | 12,500 miles |
| SAN-MEX | 17,500 miles | 17,500 miles |
| Total Cost | 60,000 miles | 37,500 miles |
The new rules do allow this itinerary as a single award. Both EWR-LAS and LAS-SAN are eligible because they are with in the same geographic region, but because EWR-LAS comes first it is the only flight that benefits from the Excursionist Perk.
Itineraries with Open Jaws Are Still Allowed
None of these new rules affect your ability to book an open jaw, which is when you arrive in one city but depart another. (Alternatively, you can depart one city and return to another.) However, it could be a factor in some situations.
You can book an open jaw easily without taking advantage of the Excursionist Perk. Perhaps you'll fly from Seattle to Tokyo and from Tokyo to Honolulu. That has an open jaw between Seattle and Honolulu.
It's more complicated if you want to combine some of these itineraries with an Excursionist Perk. Imagine you want to fly from Seattle to Tokyo, then Tokyo to Osaka, and finally Osaka to Honolulu — putting a stopover at Osaka. Tokyo and Osaka are both in the same geographic region. However, Seattle (your origin) and Honolulu (your return) are in different geographic regions, so the Excursionist Perk is not permitted.
Код адсенса Link:
Eliminating Round-the-World Awards
United is also eliminating its round-the-world award chart, as well as round-trip awards. All travel will now be booked as a series of one-way award tickets.
New Award Change and Cancellation Fees
United used to have the most complicated fee structure of any airline, with fees ranging from $75 to $200 depending on whether you want to make a change more than 21 days before departure, less than 21 days before departure, or just cancel the ticket and redeposit the miles.
In an effort to simplify the system it will eliminate a separate cancellation fee. You'll soon see the same fee whether you keep and change a ticket or choose to redeposit the miles. This means lower costs for cancellations. On the other hand, the change fees that remain will go up. You'll also need to make up your mind 61 days before departure (not 21 days) to get a discount.
| Cost for Any Change or Cancellation | 61 Days or More before Departure | 60 Days or Less before Departure |
| --- | --- | --- |
| General Member | $75 | $125 |
| Premier Silver | $50 | $100 |
| Premier Gold | $25 | $75 |
| Premier Platinum | $0 | $50 |
| Premier 1K | $0 | $0 |
If you have elite status, Premier Platinum members will face a change/cancellation fee for the first time ever. Some of the best award availability appears just days before departure, so this is a big negative change for some people who really enjoyed making free changes.
Conclusion
As mentioned in the introduction, whether these changes are good or bad really depends on your perspective. United claims that the changes will make booking award travel simpler. That's certainly true for the fees associated with changes and cancellations. It's less obvious that United is helping with new rules for Excursion Perks are less obvious given that stopovers were already a well-defined industry term.
However, it does not appear that United's goal was to raise prices – although it did close a few loopholes. Customers who often cancelled tickets will see lower fees, while those who changed tickets will see higher fees. Customers who book relatively simple award tickets, especially with a stopover closer to their final destination, will see almost no impact in the cost of their award travel. Most of these changes will be a wash for the average traveler.