Southwest Airlines is my favorite domestic airline due to their awesome customer service, no-frills approach and great benefits, like the Southwest Companion Pass. But did you know that there are 14 Southwest international destinations to choose from?
Southwest Flights to Mexico
When I lived in Orange County, one of my favorite Southwest international flights was to Cabo San Lucas, Mexico. The flight was only 2.5 hours long, and we could be transported to another world where we could lounge by the pool and sip margaritas all day.
In Mexico, Southwest locations include Cabo San Lucas, Puerto Vallarta, Mexico City and Cancun.
Southwest nonstop flights to Cabo depart from Houston, Chicago, Denver, San Diego, Orange County, Los Angeles, Oakland, San Jose and Sacramento.
Southwest airports that offer nonstop service to Puerto Vallarta include Houston, Denver, San Diego, Los Angeles and Oakland.
Houston is the only city on the Southwest flight map that offers nonstop service to Mexico City.
Cancun offers the most Southwest locations with nonstop flights from 13 different cities. These Southwest nonstop flights depart from Fort Lauderdale, Baltimore, Atlanta, Nashville, Columbus, Indianapolis, Chicago, St. Louis, Houston, Austin, San Antonio, Denver and Los Angeles.
Southwest Flights to Central America
Southwest airports in Central America include Belize City in Belize and Liberia and San Jose in Costa Rica. My son, Timothy, and I flew to Costa Rica when he was 5 to stay at the Hyatt Andaz Papagayo, and we had an amazing father-son trip.
Belize City offers three Southwest nonstop flight destinations, including Denver, Houston and Fort Lauderdale.
You can fly to Liberia from two Southwest airports—Houston and Baltimore. The three Southwest Airlines cities that fly to San Jose are Houston, Fort Lauderdale and Baltimore.
Southwest Flights to the Caribbean
In the Caribbean, there are eight different Southwest destinations to choose from. And you can take Southwest nonstop flights from multiple Southwest Airlines cities within the United States to get there.
Nassau, Bahamas, offers two Southwest nonstop cities—Fort Lauderdale and Baltimore.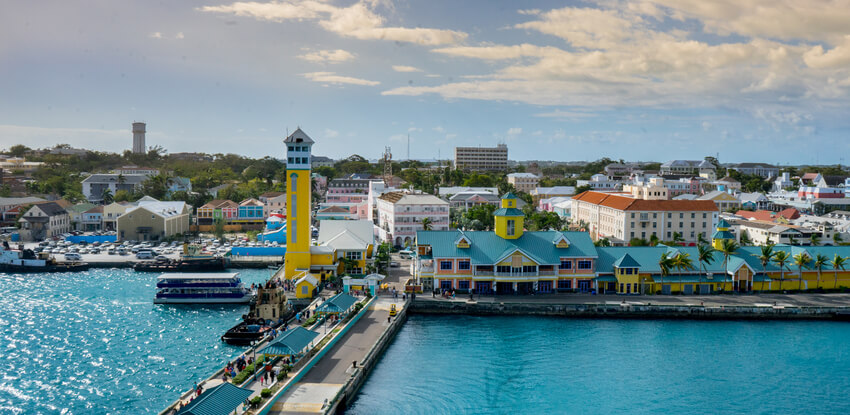 When service to Cuba was announced, there were multiple cities that flew to Cuba and there were three airports in Cuba you could fly to. Now nonstop service has been reduced to flights to Havana from two Southwest locations – Fort Lauderdale and Tampa Bay.
Grand Cayman is a beautiful island that I took Timothy to for his Spring Break when he was 6 years old. Swimming with the stingrays at Stingray City is a must-do. Nonstop service is only available from Fort Lauderdale.
Montego Bay, Jamaica, offers more nonstop flights on the Southwest flight map. You can fly nonstop from Houston, Chicago, Baltimore, Orlando or Fort Lauderdale.
The Turks and Caicos has nonstop service from Fort Lauderdale.
Punta Cana, Dominican Republic, is served by four airports—Fort Lauderdale, Atlanta, Chicago and Baltimore.
San Juan, Puerto Rico, was the first Caribbean flight I took on Southwest when they acquired AirTran. San Juan is now serviced by six Southwest locations—Houston, Tampa, Fort Lauderdale, Orlando, Chicago and Baltimore.
Aruba is the Southwest international destination that is the furthest away from the continental United States. Houston, Fort Lauderdale and Baltimore are the three Southwest airlines cities that offer nonstop flights to Aruba.
How to Book Southwest International Flights
When you book a Southwest international flight online, it is the same process as booking a domestic flight. If you need to call to book your Southwest international destination, then customer service will transfer you to a different department that has access to those systems.