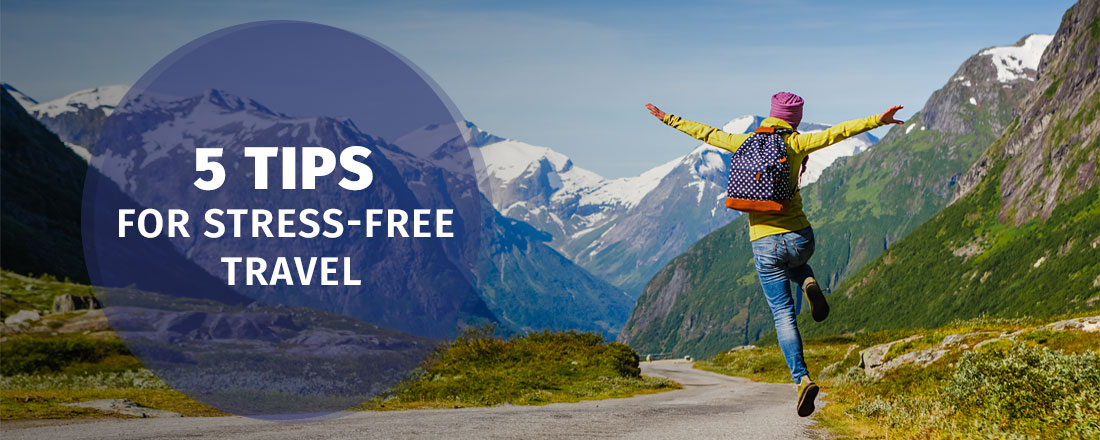 I once spent 11 days living out of a backpack in a small town in western Siberia.
I traveled for two weeks across Hong Kong, Singapore, Indonesia, Thailand and Cambodia – for corporate meetings and writing assignments – with just a black roll-a-board and a backpack.
Indeed, just about everywhere I venture in the world – whether it's a high-end resort or an inexpensive vacation, or whether it's on a major airline or a low-cost carrier for budget travel -I rarely have anything with me expect those two bags. It is, I like to believe, something akin to an art:
Getting to, and learning to live comfortably, anywhere in the world with a modicum of clothing and gear.
Then again, travel itself is an art form. At all levels of the process – from booking the best budget-travel deal, to traveling in style and comfort – travel requires creativity. And too many people – far, far too many people – throw creativity aside when it comes to packing, possibly one of the most-important and most-stressful components of any trip.
What should I bring? What will I need? What if I need this? Or that? Or maybe this thing, too?
Listen to what I say: Learn to pack.
I'll say that again: Learn. To. Pack.
Your trip will be happier.
This article will cover
I spend an inordinate amount of time in airports – in premium-class lounges, checking in, waiting at boarding gates, wiling away long layovers in restaurants and airport pubs. And I end up watching a lot of people. What's painfully clear is that too many travelers haven't a clue about packing.
Based on the size of some of the bags I see at check-in, I'm convinced most people in airports are running away from home. Who needs two suitcases half the height and weight of a human simply for a long weekend in the Caribbean – where demand for clothing is quite constrained?
So, let's establish five rules for packing before you venture off on your next journey, regardless of whether it's a cheap travel destination or a vacation to your dream resort:
Rule #1: Clothes Shoved into a Bag at the Last Minute is NOT "Packed"
If travel is an art, packing is a science – the science of space optimization.
Cramming clothes into a suitcase, even if you think they're folded, is a waste of space, a waste of effort, and the reason so many movies fall into the trope of a traveler at the last minute, sitting on an overstuffed suitcase in an ill-fated effort to close it.
Learn to properly fold, then tightly roll your clothes. (I know this sounds like the dictates of a travel Nazi, but I promise you a little effort in the packing department will make your trip easier and less stressful … and it actually saves time because you're not trying to figure out how to make everything fit).
Rolled clothes consume less space per item than do folded clothes. That allows you to fit them more compactly into the corners and along the edges of a suitcase, space often ill-used by amateur travelers. More important, it means you can fit more outfits into your limited luggage space, reducing your clothing stress and increasing your wardrobe versatility while traveling. Rolled clothes also minimize wrinkles.
Conversely, use packing cubes, or even vacuum-pack travel bags (you squeeze out the air, saving a ton of space). I generally use one packing cube to corral a few (properly folded) dress shirts, and I put it on the bottom of the suitcase so that everything else (rolled) sits on top, effectively keeping the shirts pressed.
Rule #2: Think, Then Pack
Plan your wardrobe … and brutally question every decision.
Travel is about the experience of seeing the place you're visiting, not the vanity of looking like a runway model while buying water and a croissant at a bakery where locals have no clue who are – and don't care. So, leave at home any self-consciousness about being seen in the same outfit more than once. Honestly, no one other than your travel companions will know you're wearing the same jeans and shirt for the fourth time. And they won't care – because they're doing the same!
So pack judiciously. Pick comfortable clothes that look fine even if when a bit mussed, and which hide little stains you're likely to pick up. Most of your clothes should be easy to clean, rather than delicates that need special care.
Insider tip: You can limit the amount of clothes you need for longer trips by using laundry services on the road.
I use hotel laundry services regularly, particularly in parts of the world were the cost of living is low, such as Africa, Eastern Europe, Latin America and parts of Asia. The hotel fee, even marked up, is reasonable (and still laughably less than fees for an overweight bag). In other places, I'll find a local laundry near the hotel and drop off my clothes and retrieve them the next day. Language isn't typically a barrier … it's just clothes, and the proprietor clearly understands your need (and if you must explain something, make sure you have a translation app on your phone).
Rule #3: Shoes are Less-Important Than You Think
Yes, I say that as a guy. And I know from experience that many women are rolling their eyes right now because "clearly, he doesn't understand!"
What I understand is this: Shoes gobble up a lot of valuable space and make packing more challenging because of their size, shape and inability to be compressed. I also understand that if you plan your outfits wisely (Think, Then Pack), you can get great mileage from a limited footwear selection. I've traveled across 30-plus countries with a female boss, often for 5 to 15 days at a stretch, and she rarely had more than three pairs of shoes: sneakers, flats, heels. And each paired well with multiple outfits.
This is particularly important for budget-travel options. Low-cost airlines charge big fees for baggage, so by limiting the weight and size of your bag, you save money.
If you find yourself packing a pair of shoes that only match a single outfit … you have chosen the wrong outfit. Start over.
Insider tip: Pack shoes last. If you put them at the bottom of a suitcase, you lose lots of space because you can't contort your clothes around the shoes.
By packing them on top, the shoes will simply press into the clothes when you zip the bag closed. Moreover, this will naturally limit the number of shoes you can pack.
Rule #4: Buy a Hand-held Scale
As I mentioned a moment ago, oversized-baggage fees are not cheap. Depending on the carrier, fees can run from about $6 per kilo to more than $150 per bag. So it's financially imperative to weigh your bag before showing up at the check-in counter and starting your trip with an unexpectedly hefty cost.
You can find handheld, digital scales at any shop selling travel gear and luggage. The scale typically has a small strap that loops and locks around your bag's handle, allowing you to lift the bag and read the weight. And pack the scale in your bag so that you have it for the return trip (after you've bought souvenirs and such).
Check the website for each airline on your itinerary to know what luggage limits they impose – and that's particularly necessary with many budget carriers, where baggage fees are often some of the highest, and where check-in clerks can be some of the most militant when it comes to an overweight/oversized bag.
Insider's tip: If you know you'll travel with oversized/overweight luggage, then book your trip using a travel-rewards credit card that offers free checked baggage for one and sometimes two bags.
Numerous cards offer this perk including the American Express Gold and Platinum cards, as well as the various Citi/American Airlines Aadvantage cards and various Capital One  Venture Cards. Log into your credit-card account to see all the perks you have.
Rule #5: Buy Lightweight Luggage
Own the best, lightweight luggage you can afford.
Luggage, particularly large bags you must check-in, can consume a big percentage of your weight limit. So you want to limit that impact.
That goes for backpacks and carry-ons as well. Airlines increasingly are limiting the weight of cabin baggage, and you don't want to have to pull something heavy and valuable from a backpack and shove it in your check-on luggage that baggage handlers can access.
Honestly, there are way too many luggage possibilities to tell you the best one or two to consider. But I will tell you to look for check-on bags that are sturdy and weigh less than 7 pounds, and carry-ons that weigh less than 5 pounds.
IT Luggage, which I see all over the place from my base in Europe, does a great job of being supremely lightweight and sturdy. Their selection in the US is limited, but if you can find "it", go for it. Samsonite's Neopulse line is top-notch, too, and very light and sturdy.
As for carry-ons … look, I'm devoted to my black, leather Tumi laptop-backpack (Tumi no longer makes my backpack, but this is close). I've been traveling with it now for nearly a decade and it still looks fabulous. I've stuffed it to what should be the bursting point with electronic gear, sweatshirts (for long, cold overnight flights), food, toiletries, souvenirs, duty-free items … and the bag shows no signs of distress. When stitching on one of the shoulder straps began to weaken and a zipper-pull failed (from excessive use), my luggage retailer sent the bag to Tumi and Tumi repaired it free of charge.
I also travel with a Briggs & Riley 22" Domestic Carry-On Expandable Upright. It fits a lot of properly packed clothes, and it's expandable if you do need to pack a bit more. The expansion component also means you can compress the bag. I regularly overfill it, then close the bag, zip it up and push down on the top … and the bag compresses and locks into place so that it still fits the overhead bin. Brilliant.
The Tumi and Briggs bags are both pricey, no doubt. But when it comes to luggage, I'd much rather own quality that will last years or decades, than constantly replace cheap bags that I have to trash when they fall apart.
Insider's tip: Souvenirs happen. But they take up space and can push your bag over the weight limit. Moreover, some are fragile and won't survive a flight home in a plane's baggage compartment. So, buy a small, inexpensive bag at your destination to ferry your souvenirs home.
You can use that bag as one of your two allowable carry-ons, thereby ensuring the safety of your souvenirs. This might mean you have to put your roll-aboard suitcase in the luggage compartment, but if you've used the right credit card, that won't cost you anything.
To Sum Up
I promise you, take time and learn to pack and you will be rewarded. After two or three trips, the process will become second nature to you, and you will have be able to pack quickly and efficiently for any trip – saving time, effort and money.
Happy (well-packed) travels…
And, by the way, we're curious: What are your travel-packing secrets?
Let us know in the comment section below.