Do you have an American Express business credit or charge card? If so, have you delved into everything the company's OPEN program offers? Probably not because it's not as sexy as earning a ton of points via a sign-up bonus. But, you can definitely earn additional Membership Rewards points through the program so let's talk about how you can benefit from some other really valuable Amex perks.
What Is American Express OPEN?
OPEN is a package of services, rewards, and perks that American Express offers to business cardholders. The services range from expense management and "always on" customer care, rewards so you can earn points or cash back, "pay your way" payment flexibility, savings through a series of partners like FedEx and Hertz, and a forum with useful discussions and advice for business owners. It's American Express' contribution to help small businesses grow. You'll be most interested in how you can earn additional Membership Rewards for your purchases.
In order to take advantage of OPEN perks and benefits, you must have one of these cards…
Blue for Business Credit Card
Business Centurion Card
Business Gold Rewards
Business Green Rewards Card
Business Platinum Card
Some Costco Business cards
Plum Card
OPEN Savings Benefit
Once per calendar month you can decide to get a 5 percent discount or earn 2 additional Membership Rewards points for each eligible dollar spent when using your Amex business card for payment at participating OPEN Savings merchants. (Offers vary by partner and amount of spend.)
Current OPEN Savings partners include FedEx, Hertz, HP, BarnesandNoble.com, and 1-800-flowers.com. So, if you spend $1,000 a year with FedEx, you can either earn an additional 2,000 Membership Rewards point or a $50 statement credit.
You can log in to your Amex account to select extra points or cash back or you can call the number on the back of your card and a customer service rep will help you make the selection.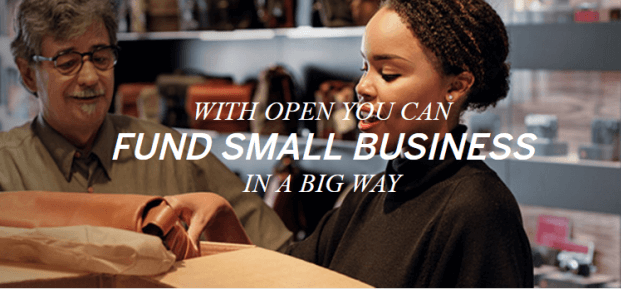 Extended Payment Option
If you've got an excellent payment history, you may be offered enrollment in Amex's Extended Payment Option. It means that you can pay off eligible balances over time, or you can pay in full as usual each month.
OPEN Rewards
With OPEN you'll need to determine if you prefer points for purchases made or cash back. You can get cash back in the form of statement credits for purchases at office supply stores, wireless telephone service providers, and gas stations using select Amex business card products. If you prefer, you can simply earn Membership Rewards points for those purchases and use them on travel, which is usually more valuable.