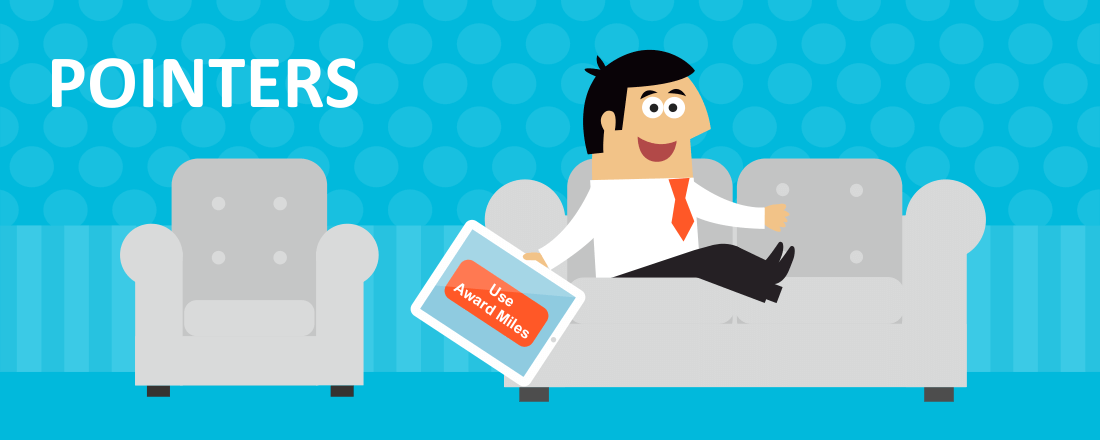 Let's face it, some of you are mileage hoarders. You've earned all those miles and you don't know what to do with them. Or you are saving for that special trip. Some people even end up letting miles expire unknowingly. Then you have to contact the airline and beg for forgiveness. Sometimes that works, and other times it doesn't.
Oh, one tip: check your account at least once a month and do something like rent a car, use the airline's credit card, buy a magazine subscription, use their shopping portal, etc. Just have some activity on your account and the expiration clock resets.
But I digress, let's talk about where you you can travel with all those miles you have. Let's say you have 400,000 miles stewing in your account. Let's look at what you could possibly do with them using a few different frequent flyer programs..
Alaska Airlines Mileage Plan
If your miles are in Alaska's Mileage Plan you're in luck. Alaska has great relationships with their partners and also usually has lower redemption rates than miles in the partners' accounts.
Here are some round-trip examples; just halve the amounts if you'd like to go one way:
You can fly Cathay Pacific Airways from Vancouver to New York for the following amounts:
First: 70,000
Business: 50,000
Premium Economy: 40,000
Economy: 35,000
Also on Cathay from for a North America to Australia/New Zealand via Hong Kong trip:

First: 160,000
Business: 120,000
Premium Economy: 95,000
Economy: 80,000
Even better is if you take Qantas for the same region, it's:
First: 140,000
Business: 110,000
Premium Economy: 95,000
Economy: 85,000
So you can get a 20,000 break if you do Qantas First class which is very good deal.
Air France from Los Angeles to Papeete, Fiji for:
Business: 120,000
Economy: 80,000
And for 125,000 for a Business Class Award on Korean Air, you can make it to Australia, New Zealand and Fiji from North America as well.
Perhaps the best deal is being able to fly Emirates' First Class Suites for 300,000 from North America to India or the Middle East. Looks like if you play your cards right, you can get two flights out of this award since you have to connect in Dubai in order to get to India. Here's the miles you'd have to outlay for all classes:
First: 300,000
Business: 165,000
Economy: 85,000
If you are trying to get to Africa, its a little more pricey at:
First: 400,000
Business: 240,000
Economy: 95,000
So I'd suggest heading as far as you can go which would be Cape Town or Johannesburg, South Africa.
American Airlines AAdvantage
One of the best things you could do with your AAdvantage miles is to fly their partner Etihad. Unfortunately, you cannot use miles to fly the Holy Grail of travel though: Etihad's Residence, a three-room suite onboard Etihad's Airbus A380. You are waited on hand and foot by a butler who is trained by the world-famous Savoy in London, England. They take care of everything you'll ever need for this flight. You can find more information about the Residence here.
The Residence can be experienced when flying to/from Abu Dhabi to/from London-Heathrow, England; New York-JFK, USA and Sydney, Australia.
But you can fly in other classes of service on Etihad. The amount of AAdvantage miles needed would be (this would also work for any other partners in this region which includes India):
First: 230,000
Business: 140,000
Economy: 80,000
If you were using Etihad Guest miles, you'd need:
First Class: 235,100
Business Class: 176,782
Economy Class: 93,580
So, its a much better deal with the AAdvantage miles.
Your best bet using AAdvantage miles would be to take a trip to the South Pacific or Africa. You would actually take advantage of partners such as British Airways for the African journey and Fiji Airways and Qantas for the South Pacific region.
You would use the following miles:
Africa:
First: 240,000
Business: 150,000
Economy: 80,000
South Pacific:
First: 220,000
Business: 160,000
Economy: 80,000
Delta Air Lines SkyMiles
Now, with Delta, it's difficult to figure out how to use your miles since they don't really have an award chart anymore. However, you can expect to spend the following for the stated regions:
North America to/from Africa
Delta One: 350,000
Economy: 145,000
North America to/from Asia
Delta One: 180,000
Economy: 70,000
North America to/from Australia
Delta One: 350,000
Economy: 90,000
United Airlines Mileage Plus
Using Saver Awards, you can get from North America to Africa which would involve flying on a combination of United/Lufthansa/South African Airways for:
First/Business Class: 140,000/160,000
Economy: 80,000
And then, you can get to Australia/New Zealand from North America taking Air New Zealand, ANA or United across the Pacific for the same Award rates. Plus, you have the entire Star Alliance airlines to choose from when selecting your Award.
You can also take the famous Singapore Airlines Suites for 260,000 miles.
So there you have it, many different ways to spend your well earned Award miles. Looks like earning in the Alaska Airlines Mileage Plan program gives you a great deal since you can fly many different carriers in difference Alliances for pretty much less than you would in their own programs.