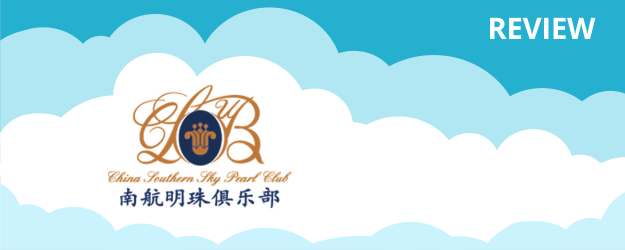 China Southern Airlines, based in Guangzhou, is Asia's largest airline in terms of fleet size and the number of passengers carried. It has 400 aircraft and flies to 193 domestic and international destinations. In the U.S., the airline flies to Los Angeles, New York and San Francisco.
Sky Pearl Club is China Southern's frequent flyer program. It uses kilometers as its currency. That won't make any difference if you earn kilometers while flying, but you'll lose value if you transfer points from Starwood Preferred Guest.
Unlike LAN and some other airlines who offer 1.5 kilometers per SPG point, China Southern uses a 1:1 exchange rate for points to kilometers. So you'll get roughly 30 percent less value per point compared to a program that uses miles.
PROGRAM

ALLIANCE
CURRENCY
SKY PEARL CLUB
SKYTEAM
KILOMETERS
POINTS TRANSFER PARTNER
SPG STARWOOD PREFERRED GUEST
AIRLINE PARTNERS
SICHUAN AIRLINES

Beijing Capital International Airport
Guangzhou Baiyun International Airport
How Can You Use Sky Pearl Club Kilometers?
China Southern Airlines has a number of award charts, including separate domestic and international distance-based charts for flights on China Southern and its affiliate, Sichuan Airlines. The program also has a distance-based chart for domestic flights in China on SkyTeam members. International flights on SkyTeam partners are region-based, as are domestic flights within other countries, including the U.S., Russian and India.
Program Perks:
One-way redemptions
Free hotel stay if layovers exceed eight hours, including award flights
Open jaws allowed on partner flights
Low change fees of $16 to $32
Program Quirks:
No stopovers
Blackout dates for awards on Korean Air and China Airlines
Only date and time changes allowed
Award flights between the U.S. and most other regions are generally overpriced
Fuel surcharges on most partners
Best Value Awards:
China Southern's domestic award rates for one-way flights in China start at an affordable 6,000 kilometers for short hops. That means you'll earn almost enough for two short domestic round-trip tickets just by flying between Guangzhou and Los Angeles with a cash ticket. And there are no fuel surcharges on domestic flights.
There are some deals in the SkyTeam charts, too. You can fly roundtrip between the U.S. and Hawaii for 60,000 kilometers (about 37,500 miles).
Domestic flights in Russia are another good redemption option. Because the award chart for those flights is not distance-based, you can fly roundtrip on Aeroflot anywhere in Russia for only 40,000 kilometers (25,000 miles) in economy or 80,000 (50,000 miles) in business class.
Worst Value Awards:
The Sky Pearl Club has expensive redemption rates for premium classes to the southern part of South America. A roundtrip flight between Brazil or Argentina and Australia costs 360,000 kilometers (225,000 miles) in business and 440,000 kilometers (275,000 miles) in first.
The Good Stuff: Upgrades and Elite Status
Since China Southern allows cash tickets to be upgraded more than one class, you can use kilometers to upgrade from economy to premium economy, business or first class. A one-way upgrade from economy to business class between the U.S. and Guangzhou costs 42,000 kilometers. Economy to first costs 56,000 kilometers.
China Southern Sky Pearl Club Elite Levels and Perks
The Sky Pearl Club has an entry-level Base membership, and two elite status memberships: Silver and Gold. They correspond to SkyTeam's Elite and Elite Plus.
Each level includes the perks of the previous level.
Silver: Visa application services; 15 percent mileage bonus on flights; confirmed economy reservation 72 hours before departure; check-in at the Silver counter; business class lounge access for member and one companion; extra baggage allowance of 10 kg or one piece; priority standby and upgrade; business class service for flight delays
Gold: 30 percent mileage bonus; confirmed economy reservation 48 hours before departure; check-in at the Gold counter; first class lounge access for member and one companion; extra baggage allowance of 20 kg
Associated Credit Cards
China Southern does not offer a co-branded credit card for U.S. residents.