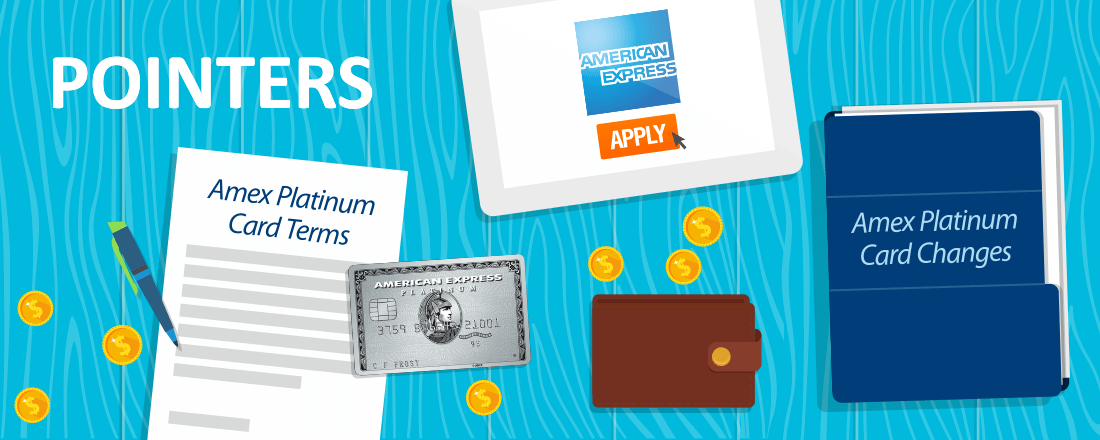 Ever since Chase released the Chase Sapphire Reserve®, Amex has been playing catch up in the premium card market. Amex's first response was far less than hoped for – they added 5X earning on airfare to the personal card and the ability to receive a 50% points rebate for premium cabin booking to the business card.
Amex recently announced a slew of additional enhancements that improve the benefits of the The Platinum Card® from American Express, however they also announced an increase in the annual fee. The following changes go into effect March 30. We detail the benefits and discuss if they are worth the increase in the annual fee.
1. Annual Fee Increasing from $450 to $550
In typical Amex fashion, nothing comes free. For existing card holders, the higher annual fee will take effect beginning on their first renewal date after September 1st 2017. For new applicants, the higher annual fee will begin for those applying on or after March 30, 2017. The extra $100 cost of holding this card is the context in which the new benefits must be analyzed.
2. $200 in Annual Uber Credits
Cardholders will receive $200 of Uber credits per year simply by adding your The Platinum Card® from American Express as a payment option to your Uber account. You don't actually have to pay with the The Platinum Card® from American Express, which is nice because you can still use a card that receives a travel category bonus. However, the manner in which these credits are distributed significantly reduces the value of this benefit and many people will not be able to get the full $200 out of it.
The credits are distributed in $15 monthly increments and they do not rollover from month to month. So, it's really a use it or lose it monthly benefit. There is an additional $20 credit in December (for a total of $35) which brings the annual total to $200. For people that use Uber on a regular basis, this benefit more than covers the cost of the annual fee increase, but for people that only use Uber on occasion, it may only be worth a fraction of the potential value.

As a side benefit, cardholders will also receive Uber VIP status. The primary benefit is that riders are granted access to only the highest-rated drivers and best vehicles. Some people have complained about longer wait times however, so you may wish to skip this benefit.
3. Complimentary Guests with Priority Pass Select
Amex made a bizarre decision to not advertise this benefit in their press release detailing all the changes. Instead, they simply updated the terms and conditions and left everyone to figure it out for themselves. This is a significant improvement over the previous terms which didn't allow for any complimentary guests. The other premium segment cards (Chase Sapphire Reserve® and Citi Prestige® Card) both allow complimentary guests with their Priority Pass Select memberships.
Amex has historically been stingy with its lounge access benefits as both the Priority Pass and Delta Sky Club access only applied to the primary cardholder. For people traveling with family and friends, having lounge access only for the cardholder is often a useless benefit. Such people should find this benefit much more useful now. The free food, drinks, and privacy of lounge access can add up to a lot of value, especially for frequent travelers.
4. 5X Membership Rewards on Hotels when Booked Through Amex Travel
Extra points earning opportunities are always nice, but the usefulness of this benefit is limited. When booking through amextravel.com you typically don't earn the rewards directly from the loyalty program of the hotel. Therefore, this is mostly useful when booking at a non-chain hotel that doesn't have a loyalty program. This benefit also does not apply to hotels booked through the Fine Hotels and Resorts program.
5. Complimentary Gold Cards for Authorized Users
Currently, adding Gold cards to your Platinum account for authorized users costs $45 each. Going forward, these cards will be free. Authorized user Gold cards don't receive benefits of the The Platinum Card® from American Express, so it's kind of pathetic that Amex would charge us for the privilege of spending more money on the account. While most people probably use this benefit, for those that do it's nice that Amex is reconsidering the nickel and dime approach they have used in the past.
6. New Metal Card Design
This change is long overdue. Many premium cards are made of metal now including the Chase Sapphire Reserve®, the Ritz-Carlton card, Chase Sapphire Preferred® Card, Marriott Rewards Premier card, and other cards issued directly by the payment networks. Paying a $450 or more annual fee to get a cheap feeling piece of plastic just doesn't feel right. While this enhancement doesn't have any monetary value, it is an improvement nonetheless.
7. Access to New Global Dining Collection
This is another benefit that most people will never use, but for those looking for a rare dining experience Amex has partnered with world renowned chefs to create private dining experiences. The Platinum Card® from American Express cardholders will receive exclusive reserved seating.
Are the new benefits worth the higher annual fee?
The answer to this question will depend on the travel habits of each individual. The first two benefits above (Uber credit and lounge access) are the primary ways in which additional monetary value can be realized from the upgrade. If you know that you will be able to use at least half of the Uber credits, then you've already reached the break even point. If you typically travel with family or friends that you will now be able to take into Priority Pass lounges, you can assign a value to each trip and estimate how many times you will use the benefit. It's reasonable to assume $10-15 per trip in free food and drinks per person. This can add up quickly for frequent travelers.