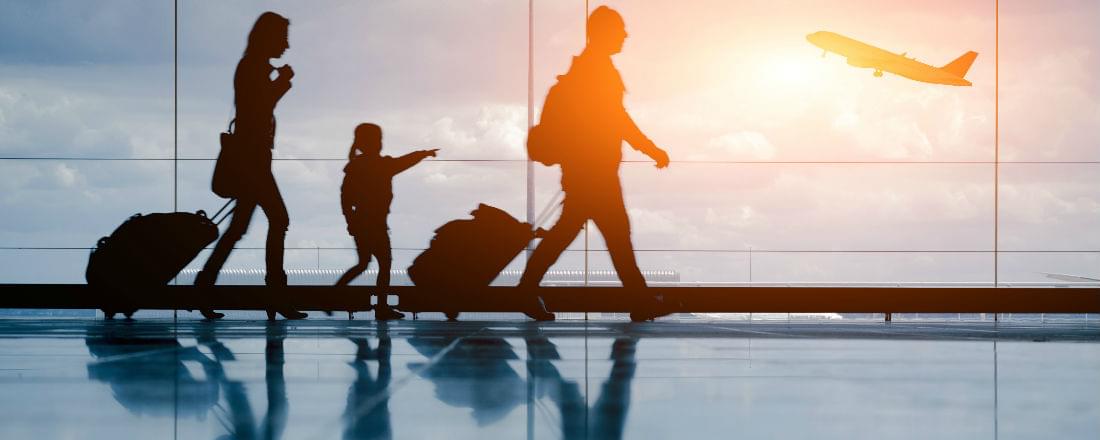 Last week was one of those weeks when I thanked my lucky stars that I keep so many points and miles on hand in different programs.
My little (much littler) sister is just starting grad school in one of my favorite cities, and I desperately wanted to show her around but the city is on the other coast, and it was the middle of summer.
With the current state of air travel prices, you can usually find a cross-country flight for around the same amount you'd pay to fly to another city in your region, just because there are great newer carriers putting competitive pressure on these routes and keeping costs down.
But mid-summer, and especially with just a few weeks' notice? Good luck. When I first started looking, flights were $400-$500, which was sort-of tolerable, but I hoped they'd go down.
But the next week, those same flights were clocking in at $600-$700! I had been smited by the frequent flyer hubris gods. Chastened, I tried a few different searches, and then gave up and went to bed, leaving the Kayak search page open on my laptop.
The next morning on a medium-distance train with terribly intermittent Wi-Fi, no less I opened my computer, and the flight search refreshed automatically to display the days prices: ~$300 round-trips!
I secured my ticket as quickly as the slow wireless would let me and then set about getting flights on slightly different dates for my husband, who had to confirm his work schedule. I went to buy his Sunday evening return for $182, but the purchase page wouldn't process.
After reentering my credit card information three times, it became clear. The prices had changed mid-purchase. When I looked again, that same flight was ticketing for $667. One-way.
Horrified and now locked into taking the trip, since I already had my ticket I was back at square one and $600-$700 round-trip tickets for my husband. So I decided it was time to bust open the frequent flyer mile treasure chest.
My System, Don't-Take-No-For-An-Answer Miles Approach
Before considering cash fares, I had already hit the low-hanging fruit in terms of our frequent flyer accounts. We just got the US Airways card, but they had abysmal availability some in their lowest redemption category, but with two or more stops!
Now I absolutely needed to find mid-summer Friday evening and Sunday daytime flights, perhaps some of summers most coveted seats, so I set to work systematically examining every possible airline mile and schedule combination to get my husband on a plane.
Were big Chase fans at my house, and we recently got the Chase Ink business card when they ran their 60,000-point sign-on bonus, so I started there. I gathered the log-ins for our FF accounts for each airline Chase Ultimate Rewards transfers to and went to work:
British Airways " decent flights, high redemption rate
Korean Air – nothing
Southwest " too many stopovers
United " bad schedule for our needs
Virgin Atlantic – nothing
So no luck there. I turned to our main frequent flyer accounts to see how many points were already there, in case I needed to transfer some of the points from Starwood Preferred Guest that we'd earmarked for a splurge winter holiday trip.
We each had a couple of thousand miles lying around in American Airlines, and they happened to have a transfer promotion going on with Starwood Preferred Guest. Instead of just an extra 5,000 AA miles when you transfer a bundle of 20,000 SPG points, they were actually giving 10,000 extra miles.
American didn't have good availability at all in their economy seats bad schedules and 60,000-mile round-trip flights since only their more expensive AAnytime fares were all that was available on the dates I needed. So I started checking other classes and actually found the most ideal flight schedule in first class for 50,000 miles at the Saver fare level. Less than I would have shelled out to get an uncomfortable and inconvenient economy seat for those flights!
The cash price? $2,161.68.
Overall, that means I'm getting 4.3 cents-per-mile value for my American Airlines miles. But if you factor in that I got 10,000 AA miles for free, I actually got a 5.4-cent-per-mile value out of my original 20,000 Starpoints and AA miles.
How to Find a Flight With Frequent Flyer Miles When You Need It No Matter What
Whether it's an extreme last-minute trip (next-day or same-week travel) or just something relatively close but imperative during the holiday high season, the incredible interconnectedness of airline partners and codeshares and credit card transfer programs means that you can almost always find a great deal on a flight that meets your needs. You just need to put in a little time:
Make a list of all of the frequent flyer accounts you have.
Make a list of all the transfer credit cards you have and the airlines they connect to.
Flag any airlines where you already have a sizable balance and start searching those for flights that meet your requirements.
Move through the list, hitting every airline you're able to move miles or points to or get a flight by booking through a partner, and compile a list of the best options.
If something is in the lowest redemption category and fits your schedule needs, book away! If you need to look in a higher redemption class, see if you can get an award ticket for the same or fewer points by moving up a class of service.