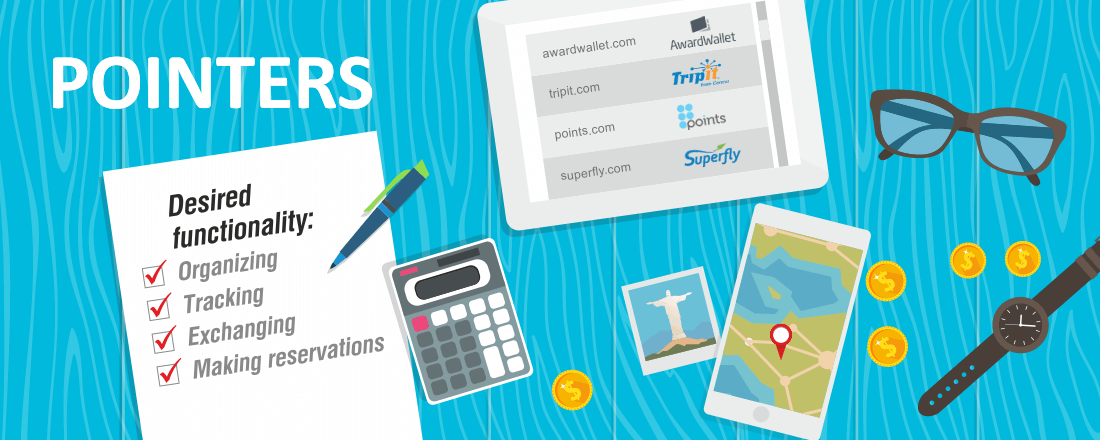 One of the first things you need to do when you start collecting points and miles is get the right app to keep track of your accounts. You'll never have to worry about points expiring, forgetting passwords or losing account numbers again, and you'll always know how many points and miles you have. And while some apps are dedicated to tracking, you might be better off with an all-around good travel app like Tripit, which offers miles tracking in its pro version.

We've put together a list of mobile apps for tracking your miles. Some of them do a whole lot more than just organize your accounts like rewardexpert.com, though there is not an app version yet. The service helps you set a travel goal and earn miles towards it. Some of these other apps have options for organizing itineraries, tracking flights, making reservations and more.
The basic Tripit service can't be beat for organizing an itinerary, including flight information, restaurant reservations, special events, meetings and even driving directions to your hotel. You can either link your email account to the service so it automatically creates an itinerary for you based on reservation confirmations or you can forward the emails.
You won't have to search through printouts or emails for car rental information or hotel reservations again. Plus, you can share your itinerary, which means family, friends and colleagues will always know where you are.

Tripit Pro, the upgraded version of the app, has the added benefit of allowing you to track points and miles. While the service costs $49 a year, it's also the most feature-packed app on our list.
You'll get real-time flight tracking, including alerts for delays, cancellations and gate changes. It can even help you get home if you're stuck at the airport by finding you an alternative flight.
Tripit Pro's seat tracker notifies you when the seat you want becomes available, keeping you out of the dreaded middle seat. It will also tell you if a cheaper seat becomes available on your flight and if you're eligible for a refund.
The team over at Tripit is adding more features all the time, too. In addition to regularly updating the interface to make it more user friendly, they've recently added support for Android Wear, partnered with Rome2Rio to include airport ground transportation options and even embraced the Pokemon GO craze, allowing users to add Pokestops to their itineraries.
If you're a frequent traveler, you need to check out Tripit Pro. You can try it out for free for 30 days.
AwardWallet
This is the original and most popular option for tracking your points and miles . Started in 2004, AwardWallet has the most comprehensive list of supported rewards programs. While other services track around 150 programs, AwardWallet supports more than 600.


The free version of this app allows you to track your balances, as well as usernames, passwords and account numbers for an unlimited number of programs. You can include family and friends in your account if you're helping others keep track of their miles, and you'll receive notifications when your points are about to expire.
You can donate an amount of your choice to upgrade to AwardWallet Plus, which includes a history of your balances and the ability to export information to a spreadsheet. This is a fairly basic program, but it's good at what it does. With over 400,000 active users, you know you're getting a solid product.
In addition to providing the backend technology for a lot of rewards programs, Points.com offers Loyalty Wallet to individuals and businesses. This is another free option for keeping track of your balances.


Though it doesn't support a lot of rewards programs compared to AwardWallet, Loyalty Wallet does offer one very unique feature: you can transfer points between programs. The drawback is that you'll typically get a poor exchange rate. In general it isn't worth it, but it might be if you have points you'll never use languishing in a forgotten account.
Other Sites You Should Know About
These websites and apps don't keep track your rewards programs, but they do offer valuable services you should know about:
The sheer number of travel websites and mobile apps can be overwhelming, but it's worth investigating what's available. Whether you're on a dream vacation or a business trip, they can make your travels go more smoothly. And if you're saving up points and miles for free flights, staying organized with the right app is indispensable.