More people are choosing to become digital nomads where they can work anywhere in the world. Many jobs no longer require an office because the work can be done online. Remote or freelance workers can earn money with an electronic device and a reliable Internet connection.

Businesses can benefit from hiring remote or freelance workers because they have access to skilled workers, no matter where they live.
Freelancer connects businesses and entrepreneurs with millions of skilled freelancers around the globe. The company has grown into the world's largest freelancing and crowdsourcing marketplace in terms of users and job posts.
Sebastian Siseles, international director of Freelancer spoke with RewardExpert about the company's growth in less than a decade's time.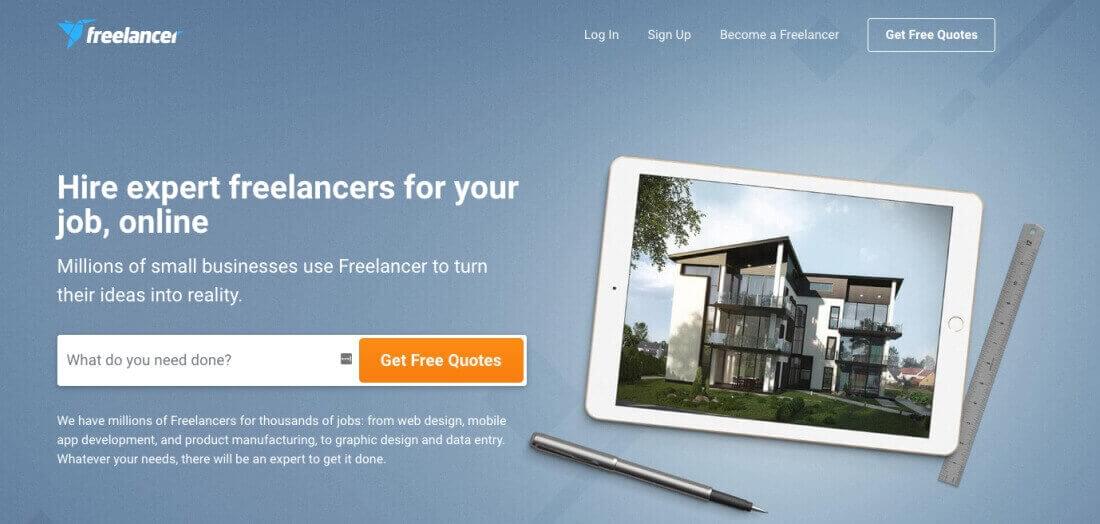 Inspiration from experience
Freelancer is an online platform where users can post jobs and contests in more than 950 categories, including web development, graphic design, internet marketing and copywriting. Freelancers search large lists of opportunities and apply for work suitable to their skills.
CEO Matt Barrie started the company in 2009 after experiencing firsthand how easy it was to hire a service provider online. He had asked family, friends and neighbors to aid him with a simple data entry job. Nobody could help him.
He posted the project on GetAFreelancer.com, received bids and was pleased to have the project get completed in days.
"That experience lead Matt to see the potential in building an eBay for jobs and services," Siseles said. "Matt was motivated by the opportunities behind connecting millions of entrepreneurs and freelance professionals from around the world. That led to him buying GetAFreelancer and several other companies. He consolidated these into Freelancer.com, the world's largest player in the sector."
A different kind of marketplace
Whereas some freelancing websites are country or region-specific, Freelancer extends its reach globally. Also, the company has created local platforms and now has 52 regional domains in 34 different languages and with 23 supported currencies.
The company offers 24-7 support in numerous languages, including English, Spanish, Filipino, Italian and Japanese.
The company's products and features ensure security, ease and flexibility, Siseles said. The "Milestone Payment System" ensures employers are satisfied with the work and freelancers are paid for their services. A freelancer accepts a project from an employer. Then, the employer authorizes payment based on the completion of specific milestones during the course of the project.
"Employers (including businesses and entrepreneurs) can post any type of job within their budget, and since freelancers come from different countries, employers will receive a wide range of talent fees from freelancers," he said. "Then, they can select the best freelancer in terms of skill, fee and turnaround time."
Remote collaboration is the future
Freelancer is popular among employers and job seekers. Currently, the company has more than 23.8 million users worldwide. They have set a goal to provide jobs for one billion people.
Local business owners have found Freelancer to be useful, too. Employers use the website to find freelancers who work in their location such as photographers, delivery drivers and gardeners.
"We also see a future where freelancing and remote collaboration will become the norm," Siseles said. "It will be more common for businesses — from the largest companies and top brands to mom-and-pop shops — to hire freelancers for any kind of business solution. That is why Freelancer has already been developing relevant tools and features for a borderless gig economy."
"We believe that as long as the project — whether it be graphic design, website development, astrophysics or accounting — can be completed online, it can be done on Freelancer."
To learn more about hiring freelancers or finding work opportunities, visit the Freelancer website.
There's also an excellent in-depth review of Freelancer over at TimeDoctor.com, including tips for maximizing your experience on the platform. And if you're interested in organizing and using your time more effectively, Time Doctor can help with that. RewardExpert has been using Time Doctor for about a year now, and it's been a tremendous tool for increasing our staff's productivity.