Protecting a company's most valuable assets and sensitive data from cyber threats is mission critical, no matter how big your business or bank account is. But consider this fact: not all cyberattacks are carried out by external actors. In fact, some of the most damaging and costly attacks can occur from the inside.
That means protection from the inside is just as important as protection from the outside. Veriato offers security services to protect a company's assets from internal threats.

Senior Director of Cyber Strategy and Technology at Veriato, Patrick Knight, spoke to RewardExpert about Veriato's services. "The cost of protection against an insider attack is minimal compared to the cost of recovering from a breach or an attack," he said.
The Threat of an Insider Attack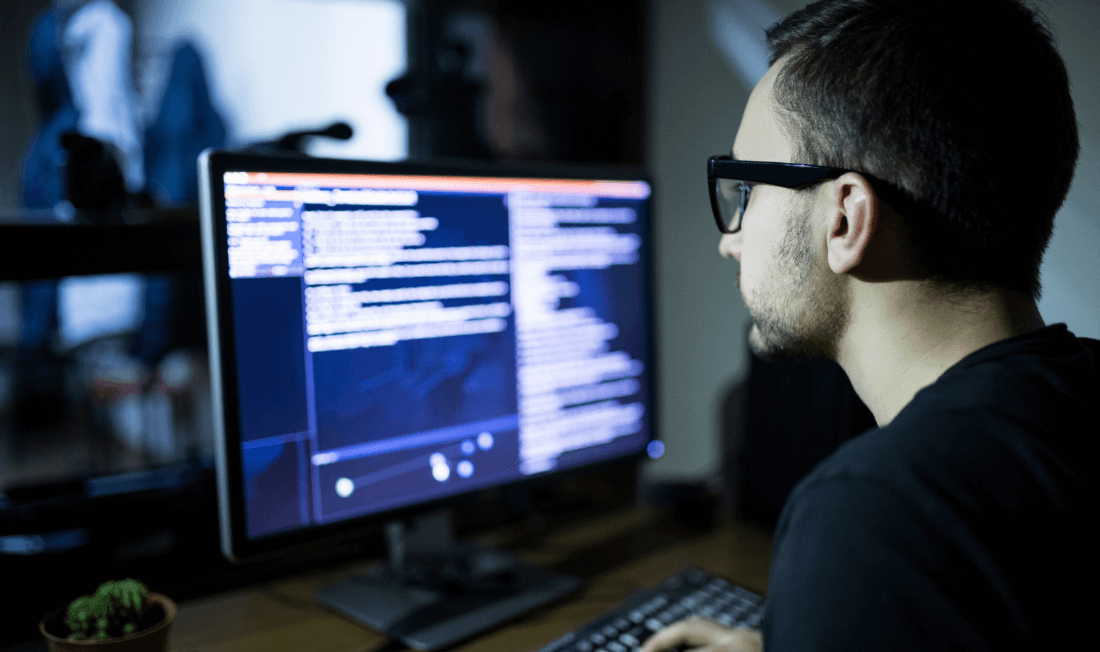 Veriato's products allow a company to analyze, detect, prioritize and respond to insider threats. It's an area of cybersecurity that Knight says many companies are neglecting.
He points out that most companies spend most of their time and money preventing external threats while neglecting to track the inside user. In fact, Veriato's Insider Threat Report found that 53 percent of companies confirmed an insider attack in the past year and 27 percent of organizations admit these attacks are becoming more frequent.
"The reason insider attacks are so worrisome is that disgruntled employees may do something malicious, or other employees may do something that is unsafe, like use a weak password, share passwords or use devices to access confidential information on unsecured WiFi networks," Knight said.
A Costly Proposition
Potential areas that could be compromised by an insider include intellectual property, employee data and also sensitive operational and infrastructure data. If an attack by an insider does happen, it can cost a company thousands if not millions of dollars.
According to an FBI study, an insider attack costs an average of $412,000 in damages and the Association of Certified Fraud Examiners estimates that the average company loses 5 percent of its revenue to fraud each year.
How the Products Work
So with more companies waking up to the threat of a malicious internal actor, the question becomes how best to protect a company's assets. Veriato offers four core products that help to do just that:  Veriato Recon, Veriato 360, Veriato Investigator and Veriato RansomSafe.
Together, the products allow a company to watch for data leaks, investigate employees, watch for intellectual property theft, monitor high risk positions, respond to incidents and boost employee productivity.
Knight described each of them:
1. Veriato Recon uses machine learning and advanced statistical analysis to create a baseline pattern of behavior. It then provides alerts when behavior occurs that might signify an attempt to compromise credentials or steal intellectual property.
2. Veriato 360 monitors employees, tracking what they do on company devices and with company data. It provides a DVR-like playback of exactly what happened on a device in context so you can take appropriate action, if necessary.
3. Veriato Investigator is used for temporary, focused employee investigations that can be used as evidence in litigation.
4. Veriato RansomSafe protects against attacks by ransomware and also backs up files before they are changed, for easy recovery.
A Swift Response
Even with protection, there is always a chance of a security breach. Should one occur, Veriato's software reacts quickly to minimize the damage, survey the severity of the breach and start a rapid and accurate response.
The software will also track website activity, emails, chats, files, apps and more, to discover any malicious use of data. The tracking tools can also be used in potential litigation against a criminal offender.
A Growing Client Base
Veriato's products are used by more than 40,000 organizations in 100 countries. The industries with the biggest adoption include defense contractors, technology providers, financial services and healthcare companies.
"Because of either regulatory requirements or required intellectual property protection, the financial services, defense, tech and healthcare industries are the most vulnerable, have the biggest risks of breaches and incur the greatest company cost," said Knight.
Always Be Vigilant
Companies these days can never be too prepared as the cybersecurity threat changes rapidly. As Knight said, "The real question is not if, but when, will a breach occur."
Check out Veriato.com for the latest insight on how Veriato may be able to protect your company's most cherished information.