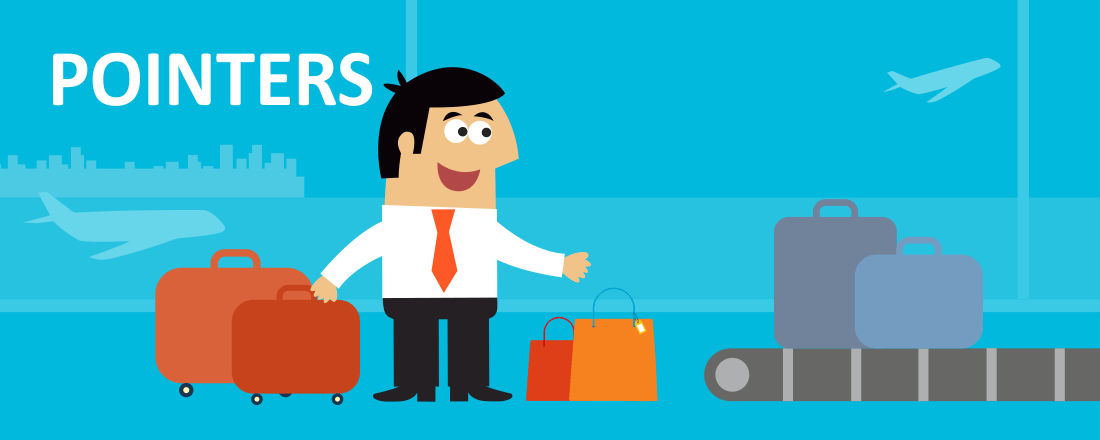 Paying extra to check your bag on any airline stinks, but it's the new normal these days. However, savvy travelers like you can get around these fees. We'll show you the ways in which you can avoid baggage fees on American Airlines flights.
How Many Bags Can You Check?
No matter if you're traveling domestically or overseas, you can check up to 10 bags on most American Airlines flights with some caveats. If you're headed to Mexico, the Caribbean, South America, or Brazil, you can only check up to five bags. Each bag has the same size and weight limitations. Make sure the total dimensions of your bags don't exceed 62 inches and the weight per bag must be 50 pounds or less, otherwise you'll be hit with overweight surcharges.
Who Gets Up to Three Checked Bags Free?
| | Free for... | AND, when traveling to... |
| --- | --- | --- |
| 1st Checked Bag | AAdvantage Aviator and Citi/AAdvantage card-members (on domestic American Airlines operated flights); AAdvantage Gold Status; oneworld Ruby; Alaska MVP members | Cap Haiten, Haiti (CAP); San Salvador, EL Salvador (SAL); Guadalajara, Mexico (GDL); Leon, Mexico (BJX); Guatemala City, Guatemala (GUA); Kingston, Jamaica (KIN); San Pedro Sula, Honduras (SAP); Managua Nicaragua (MGA); Mexico City, Mexico (MEX); Monterrery, Mexico (MTY); Panama City, Panama (PTY); Port Au Prince, Haiti (PAP); Santiago, Dominican Republic (SDQ); Tegucigalpa, Honduras (TGU); Port of Spain, Trinidad and Tobago (POS) |
| 2nd Checked Bag | AAdvantage Platinum; oneworld Sapphire; Alaska Airlines MVP Gold | Argentina; Bolivia; Brazil; Chile; China; Columbia; Ecuador; El Salvador; Japan; Peru; Panama; South Korea; Uruguay; Venezuaela |
| 3d Checked Bag | Confirmed First and Business Class customers; AAdvantage Executive Platinum, oneworld Emerald; Alaska Airlines MVP Gold 75K; active U.S. military and/or dependents with ID traveling on orders (1st-5th bags free of charge); active U.S. military with ID on personal travel | |
If You Need to Pay for Checked Bags, What Will You Pay?
If you don't fall into one of the categories in the above chart, you may need to pay to check your bags. The baggage fees listed below are non-refundable and apply to the bag each way.
| Region | Bag 1 | Bag 2 | Bag 3 | Bag 4+ |
| --- | --- | --- | --- | --- |
| Domestic | $25 | $35 | $150 | $200 |
| Mexico/Caribbean/Central America | $25 | $40/$55* | $150 | $200 |
| Brazil | $0 | $0 | $85 | $85 |
| South America | $0 | $0 | $150 | $150 |
| Transatlantic | $0/$60** | $100 | $200 | $200 |
| Transpacific | $0 | $0 | $200 | $200 |
*$55 2nd bag charge applies seasonally for travel to Port au Prince, Haiti and Honduras.
**$60 1st bag fee applies to Transatlantic Basic Economy tickets
Can You Avoid Baggage Fees?
Yes! Luckily, there are several ways to avoid baggage fees.
Elite Status: As you may have noticed, certain AAdvantage elite members get free checked bags: AAdvantage Gold Status gets one free bag, AAdvantage Platinum gets two, and AAdvantage Executive Platinum gets up to three free checked bags.
Branded Credit Card Holder: An easy way to score free checked baggage on American domestic flights is to get one of these AAdvantage-branded credit cards from Citi. The Platinum card offers the first free bag for you and up to four companions traveling on your reservation. The Executive World MasterCard offers the first bag free on domestic American Airlines itineraries for you and up to eight companions. For business usage, apply for the CitiBusiness® / AAdvantage® Platinum Select® Mastercard® and get the first bag free for you and up to four companions.
There is also one AAdvantage-branded credit card from Barclays: the AAdvantage Aviator Silver World Elite MasterCard. (The former Barclays US Airways-branded credit cards were converted to the AAdvantage Aviator card when the two airlines merged.) This card offers your first bag checked for free as well as free first checked bags for up to eight of your companions traveling on your reservation.
Check at the Gate: If you're willing to gamble, you can also sometimes score free checked bags if you simply go to the gate early and wait for an announcement. When flights are full, American (as well as other airlines) often offer to check one or more bags for free. You'll just step up to the gate agent who will tag your bag and check it on your behalf on a complimentary basis. If the announcement isn't made, you can still go up to the gate and ask the agent to check your bag and pay the appropriate fee.