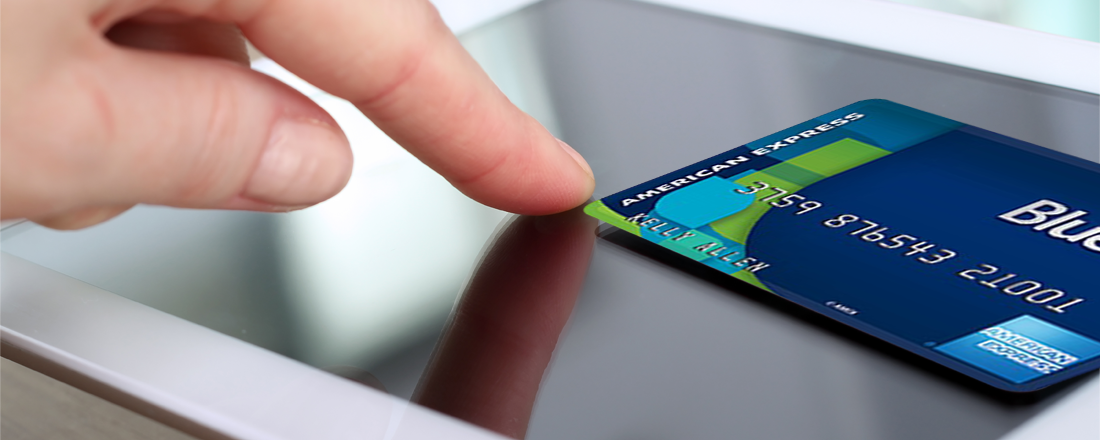 Even if you're new to earning miles and points, you've probably heard people talk about Bluebird as a way to boost earnings potential. It solves a major problem: how to accrue miles and points when paying bills with merchants like your landlord or mortgage company that don't take credit cards.

Simply use Bluebird in conjunction with rewards-earning debit cards or prepaid reload cards and you'll earn miles and points on the funds you deposit into your account. Then use the online payment system to pay bills those that don't otherwise accept credit cards with a check from your Bluebird account.

What Is Bluebird?
Maybe you've scratched your head and wondered how it works. In a nutshell, Bluebird by American Express is an alternative to a traditional checking account and debit card. You sign up online and American Express will send you a Bluebird debit card. You must reside in the United States, have a Social Security number, and be at least 18 years old. Also, you're not eligible for a Bluebird account if you have Serve from American Express (a type of digital prepaid account). It's either Bluebird or Serve. You can't have both types of accounts.
How Does It Work?
You can load money onto your Bluebird account in several ways and then pay bills online. Bluebird will send a check on your behalf. Or use your Bluebird debit card for point-of-purchase sales.
One way to deposit funds onto the card is to set up direct deposit of your paycheck or link a U.S.-based bank account or debit card via Bluebirds website. You can also visit your local Walmart and find the onsite Bluebird machine. There you can deposit cash or load funds onto your Bluebird account via a debit card from another bank. A few banks still offer rewards-earning debit cards (like Suntrusts Delta SkyMiles Check Card) so that's one way to earn points.
To make real use of Bluebird though, you must buy prepaid reload cards like Vanilla Reload or Green Dot with one of your rewards-earning credit cards. That's how you'll earn miles and points.
Vanilla Reload cards are available at stores like CVS, 7-11, and some grocery stores. See this full list of Vanilla Reload merchants. (Note: many stores, like Office Depot, won't take credit cards for these types of transactions so you'll need to shop around in your area to find a store that sells Vanilla Reload cards and allows you to pay for them with a credit card. CVS is my go-to store for these prepaid reloads.)
Each Vanilla Reload costs $3.95 and you can load any amount of money between $20 and $500 on the card. From a practical standpoint, you'll save money on fees if you load each card with the maximum of $500. Be aware that some stores may require swiping your license to verify your identity when adding the maximum funds onto the reload card.
Once you have a Vanilla Reload card in hand, go to the company's website. That's where you'll load the funds onto your Bluebird card. You'll need to have your Bluebird card number (the number printed on the physical card) and the Vanilla Reload PIN that can be found on the back of the card. The process is the similar for a Green Dot MoneyPak though I personally have not found a retailer in my area that will take credit cards for a MoneyPak purchase.
What Type of Bills Can I Pay?
Bluebird is a fantastic option for paying bills that otherwise wouldn't earn points. I've loaded my Bluebird with funds from Vanilla Reload cards that I bought at my local CVS and then paid my mortgage, property tax, my electric bill, and put down a down payment for a vacation rental. Think about the bills you currently pay by cash or check and consider using Bluebird instead.
Are There Any Downsides?
The toughest part of earning miles and points with a Bluebird account is finding Vanilla Reload cards at a store that will accept credit card payments. Depending on where you live, you'll either find a never-ending supply at stores near you, or none at all. Bluebird won't be a useful tool if you're unlucky enough to live in a destination where stores don't stock Vanilla Reload prepaid cards.
Bluebird may also be more trouble than its worth if you don't have a lot of bills to pay that don't already take credit cards or you don't carry a rewards-earning debit card. Without a rewards-earning debit card, you're relegated to making use of Bluebird with Vanilla Reloads. At that point, you'll need to determine if its worth it to you to pay the Vanilla Reload fees.
Cost per mile?
If you load $500 on the reload card for $3.95, you're effectively paying 79 cents per mile or point. You're in great shape if you have a rewards-earning credit card that offers more than 1 mile/point per dollar at drugstores. For example, if Chase Freedom has drugstores as one of its quarterly bonus categories, you'd earn 5 points per $1 spent and that would bring the cost per point of a $500 Vanilla Reload down to just under 16 cents a mile.