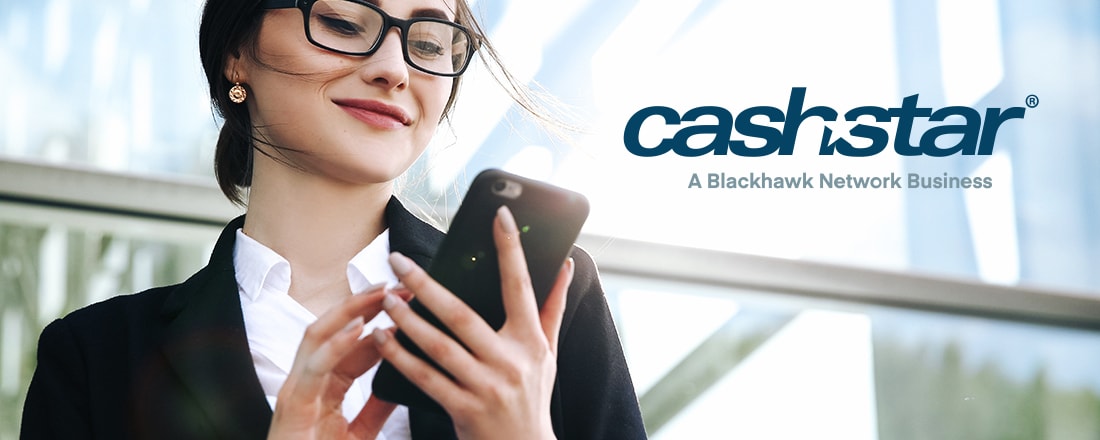 By some estimates, gift giving drives between 20 to 25 percent of today's retail sales. That means that one out of every four retail purchases a consumer makes is likely to fall under the gift category. With U.S. gift card sales reaching $160 billion last year, smart retailers are establishing engaging and efficient gift card programs to capitalize on this lucrative market.
CashStar, a leading provider of merchant solutions and services for gift card commerce, is at the forefront of the industry. RewardExpert spoke with Alex Barseghian, Group Vice President for North American Retail at Blackhawk Network, CashStar's parent company, to learn more.
Pioneers In Digital Gifting
Founded in 2008, CashStar is a pioneer in the digital gifting space. The company's founders wanted to create a ground-breaking software-as-a-service platform for gift card commerce solutions that would help merchants grow and innovate.
They succeeded in doing so, and CashStar was acquired by Blackhawk Network, a global technology company, in 2017. "It was one of our largest acquisitions to date and it's going really well a couple years in," Barseghian added.
Touchpoints Across The B2C Customer Lifecycle
Barseghian noted that in today's marketplace, retailers need omnichannel solutions and both digital and physical gift card options. To this end, CashStar's e-commerce platform enables merchants to bring exceptional gift card experiences to their customers across multiple channels and devices including the web, mobile apps, social streams and messaging tools.
CashStar's solutions and services help retailers add value at multiple touchpoints across the entire customer lifecycle from acquisition to retention. Strategic use of CashStar's platform can drive customer engagement and enhance revenue growth.
Barseghian said that most of CashStar's clients use the platform to manage their B2C gift card programs. CashStar Consumer enables merchants to create uniquely branded purchase and recipient experiences combined with advanced e-commerce features. Merchants can also use the platform to engage their customer base with highly customizable and fully automated gift card promotions.
Uber is one of CashStar's clients, and Barseghian said that the platform "is linked right into their application so they can send out e-codes to their customers." He noted that "the more you can put the gift card experience into your own ecosystem, the stronger and more effective it becomes as a way to drive customer acquisition."
Barseghian said that seamless integration is important if merchants want to simplify their customer experience and can have a big impact on the success of promotions.
"Dunkin Donuts leverages CashStar technology to drive promotions for their DD Perks rewards programs," Barseghian explained. "One specific promotion drove more than a 50 percent increase in in-store app visits in just a five-week period. That was twice their normal rate because it offered such an easy way for customers to sign on. It leveraged digital rewards and fulfilled the rewards very quickly."
Growing B2B Gift Card Business
CashStar's platform is also used by merchants for their B2B gift card programs. It's a $26 billion industry, and Barseghian said it can be as lucrative for retailers as B2C business. "People always think about consumer first, but corporate business can make you as much money," he noted.
CashStar's Velocity B2B offers end-to-end services to help merchants grow and manage their B2B gift card programs with minimal resources. From strategy and engagement to scalable technology and operations, CashStar has a track record of growing some of the most successful B2B gift card programs in today's market.
Industry-Leading Experience And Risk Mitigation
Barseghian said that CashStar doesn't really have a typical client. "We work with everyone from behemoths like Home Depot and Ikea all the way down to digital first companies," he explained. "That said, we favor companies that are open, responsive and, most importantly, that listen. We work well with progressive CMOs who want to use CashStar as a tool to push the boundaries of what a gift card program can do for a company."
Why are these companies choosing CashStar's platform over the competitors? Barseghian said the reasons are many. "We've been doing this for a long time, and we've invested heavily in understanding and complying with the regulatory environment," he continued. "Our fraud and risk mitigation are industry-leading because we don't outsource it. Finally, we're flexible. When we integrate into a company's app –like Uber's– we make sure we have all our ducks in a row and can scale as they grow. That's a testament to our ability to work with the demands of our clients."
Tips For A More Impactful Gift Card Program
Barseghian shared several tips for retailers who want to make the most of their gift card programs:
Offer digital and physical options. Barseghian said that while only about 10 percent of U.S. gift card purchases are currently digital the number is increasing significantly, and few retailers are taking advantage of that. "We sponsor a study every year that looks at the top 100 merchants," he added. "We found that only 51 of the 100 brands are offering both physical and digital gift cards in all channels."


Think of gift cards as branded currency. "They aren't just a transactional tool," Barseghian said. "While CMOs used to just see gift card programs as a cheap and effective way to get their card into someone's hand who didn't have it, they're now using gift cards programs to shift market share and incent customers to buy more. It's currency, it's in their wallet, and they're forced to use it at your location."


Find ways to innovate. "When I think of innovative retailers, Nordstrom definitely comes to mind," Barseghian said. "They wanted to enable their customers to purchase e-gifts, so we created a tool within the CashStar platform to make that possible. Now Nordstrom customers can e-gift a sweater to someone and that person can just click and collect. It's super easy if they want to exchange it or return it."
To learn more about CashStar's merchant solutions and services for gift card commerce, visit www.cashstar.com.