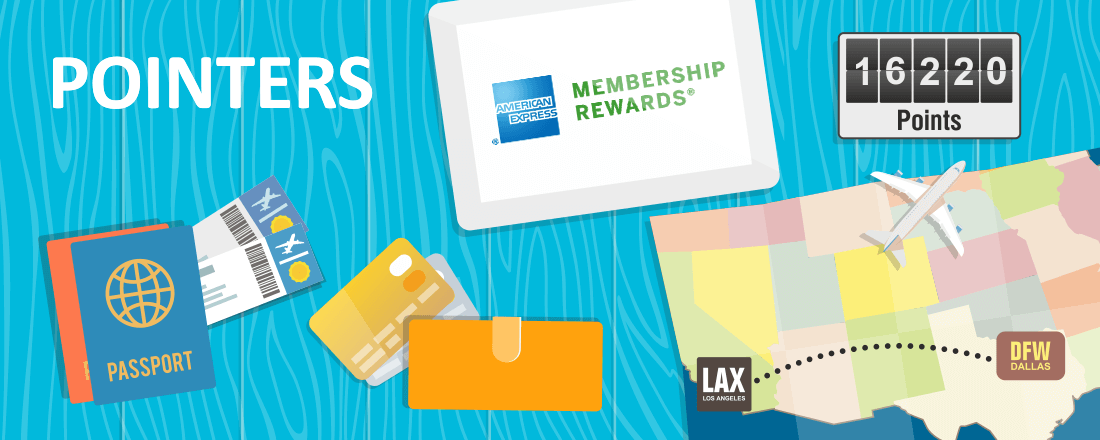 The American Express Membership Rewards program offers members the ability to redeem points for all kinds of rewards. Like similar credit card rewards programs such as Chase Ultimate Rewards and Citi ThankYou, the best Membership Rewards value usually comes from transferring points to an airline partner. However, there are some exceptions that are worth considering like booking tickets through the Amex travel portal. Here's a rundown of when that makes sense and when it doesn't.
The Membership Rewards Portal
Using the Membership Rewards portal doesn't usually pay (compared to the transfer options) unless the airfare you're interested in is so cheap that MR points are actually cheaper to use than booking the same flight with airline miles.
Let's say you want to book a round-trip flight from Chicago to Honolulu in January and that you are flexible about your dates. The cheapest flight we find on the Amex Membership Rewards page is for flying out on January 17 with a return on the 25.
When you click through you get a choice to book your flight in cash or miles. As you can see, you're getting exactly one cent per point: a $753 for 75,300 points.
Is it a good deal to use points or not? Not really. The program gives you an option to transfer your points to almost 20 airline frequent flyer programs. If you transfer your Amex points to Delta, you can get a flight to Hawaii for 45,000 miles, and for Hawaiian it's even better – just 40,000 miles between Hawaii and the continental U.S. Bottom line: if you transfer to an airline's program you will save 30,000-35,000 miles.
If you are looking at a cheaper flight however, the portal works better. The cheapest flight from Dallas to Los Angeles for example on the same dates of travel costs 16,220 Membership Rewards points. This would be a better deal than transferring your points to an airline program, as it would cost you 25,000 miles per round-trip flight for most domestic programs, including Delta.
So, let's recap.
1. The best way to book flights with points is using them for cheap flights.
2. The worst possible way to book flights with points is using them for expensive flights.
American Express Platinum Business Cardholders Get a Better Deal
The equation changes if you are an Amex Platinum Business cardholder. In that case, you will receive a 50 percent Pay-With-Points rebate for a ticket on your favorite airline. While it's a great bonus, there is a caveat. If you fly in economy, the rebate is only valid on one airline you designate, and you can't change your designated airline until the end of the calendar year. If you don't have a preferred airline, yet want to use this feature, you probably should do your research first.
Once you've settled on a carrier to get the bonus on, then:
designate your selected airline online or by calling American Express
use Membership Rewards "Pay with Points" to book your flight
you'll get 50 percent of the Membership Rewards points back approximately 6-10 weeks after charges show up on your statement
It didn't make sense to spend 75,300 Membership Rewards points on this flight for a regular Gold or Platinum cardmember. You'd be better off transferring your points to an airline program – in our case, Delta or Hawaiian – and save at least 30,000 miles. But if you are a Business Platinum cardholder you would get 50 percent of the points back. So, your final tally would be 37,650 Membership Rewards points.
This flight would cost you 40,000 miles on Hawaiian and 45,000 on Delta, so you would already be saving some points: 2,350 points for Hawaiian or 7,350 points if you chose Delta.
But this is not the whole story. Booking with points has a couple of other advantages.
You can't always find award ticket availability with the airline at the lowest saver rate
When you book flights with points on the Membership Rewards website, you will earn miles from that airline
You Can Get the Rebate on Any Airline in Business or First
If you are booking a business or first class ticket, you will get your 50 percent rebate on any airline, not only the one you designate. While it sounds terrific in theory, premium class tickets tend to be so expensive that we don't normally recommend booking them using points. It's better to transfer those points to miles and book. However, there might be a good reason to look into this option due to two factors:
Frequent devaluations of business and first class award levels from all major airlines
Shortage of premium class award space
Let's take a look at that Chicago to Hawaii flight in premium class. The cheapest business class flight we could find for the same dates cost 160,000 Membership Rewards points.
However, as a Platinum Business Cardholder you get 50 percent back, so this flight would only cost you 80,000 points, which is exactly what a business/first class flight between the Continental U.S. and Hawaii would cost you in miles at the saver rate from major U.S. airlines including American, United, Delta and Hawaiian. And even worse, it's very hard to find premium class award space to Hawaii.
This is a Delta chart for January that shows the lowest round-trip award flight at 130,000 miles.
Compared to this, the Membership Rewards first class rate to Hawaii looks like a bargain, and let's not forget two other advantages:
You will likely earn miles on your point purchase, and business/first class fares earn more.
You aren't tied to a specific airline and can choose the airline and the flight that works better for you.
The rates shown on the Membership Rewards website include all taxes and fees.
As you can see, even though we don't usually recommend booking a premium class award ticket with Membership Rewards points, there are exceptions. Maybe not for a short flight, but getting to Hawaii, can take a very long time depending on your departure city, so it might be worth splurging a few points on a comfortable seat and service.