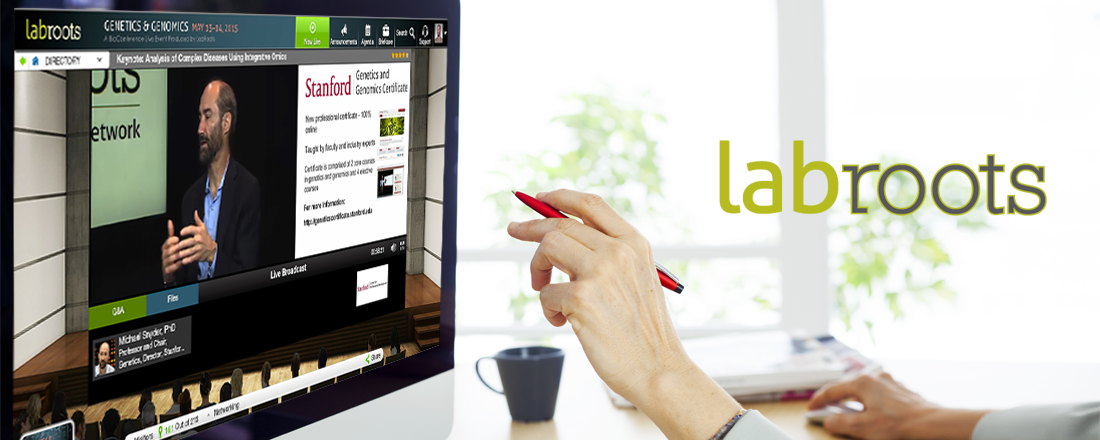 Have you ever wondered where the world's super-smart people go to share ideas and learn about new possibilities? Is there a secret coffee shop that only brainiacs know the location of? While this may exist somewhere, there is also a website that is designed for this very purpose.

LabRoots was built to be a scientific social networking site for scientists, researchers and students who are eager to learn. The site brings these groups together to share knowledge and ideas through innovative methods and caters to more than 2.2 million tech innovators, engineers, and scientists from around the world.
RewardExpert recently had the pleasure of speaking with Greg Cruikshank, CEO and co-founder of the organization to learn more about what this exciting site has to offer.
Humble Beginnings
The site was created when Cruikshank, his father Don Cruikshank and Tony Rook all came together a decade ago, each with very different backgrounds, and decided to build a site for sharing knowledge.
Greg Cruikshank holds a degree in biological sciences but has always been in Sales & Marketing type roles. His father, Don Cruikshank, has his degree in computer science, and worked as the Vice President of the IT Infrastructure for a fortune 500 company for 40 years. Tony Rook has his PhD in microbiology, bringing the scientific background to the site. What the three of them built together is an incredible asset to the scientific community.
When the company was just starting out, it wasn't exactly the greatest of times to be starting a business. "2009 was a difficult year when it came to finding investors," shared Cruikshank, "so we added virtual events to our product portfolio." With the help of a production company they later ended up buying out, LabRoots was launched into the digital world as an educational site with lots to offer.
The Product Portfolio
LabRoots has grown into a company that now offers a very vast product portfolio. Everything from virtual events, webinars, social media, emails, newsletters, and even a gift store. You can even qualify to receive continuing education credits through the site. In fact, according to their website, LabRoots is "the leading scientific social networking website and producer of educational virtual events and webinars." Their multiple awards won for "Best in Biz" only back that statement up, along with being named to 2016's Best Entrepreneurial Companies in America List.
The site covers categories including:
Health & Medicine

Genetics & Genomics

Chemistry & Physics

Neuroscience

Cannabis Sciences

Plants & Animals

Earth & the Environment

Space & Astronomy
"For every trending category on our site… we have a parallel facebook and twitter page," explained Cruikshank. "We proudly have close to 2 million followers on our social media accounts now, so we are sure to continue to share new articles as they are published."
Talk Nerdy To Me
Cruikshank talked about how they have a mobile unit that attends different trade shows across the United States every year. They attend cancer research conferences, science and research trade shows and all sorts of events each year. When they set up their place at the event, they give out thousands of clever t-shirts with sayings like, "Trust me, I'm a Scientist" and "Talk Nerdy to Me". These clever giveaways were such a huge hit, that the demand for these shirts began to increase.
"We had people coming to us all the time asking if we had any more of those shirts, so we decided to open a store where we could put all of our shirts up for sale and people can buy them anytime they like."
Giving to the Scientists of the Future
Recognizing that the future is full of scientists in the making, and understanding the value of giving back is what caused LabRoots to start a scholarship in 2017. It has seen an enormous response so far, as Cruikshank explained that "over 50,000 people from all over the world have applied so far. We read each and every one of their stories. It's been really nice to be able to give something back."
To learn more about LabRoots and their vast portfolio of learning options, visit www.labroots.com.