For parents, it's usually a challenging, nerve-racking and expensive proposition when it comes to finding proper care for their children. Whether it's for a night on the town, a short vacation or a long-term nanny job, finding a person you can trust is an absolute necessity. Fortunately, companies like UrbanSitter are helping parents do just that by making the babysitting process easier and more efficient.

Through its convenient app, UrbanSitter provides parents with a vetted list of babysitters ready to hop into action at a moment's notice, and at a fair price, too. "UrbanSitter's advantage is the ability to unlock your personal networks to connect you with sitters that your friends, co-workers, moms and dads groups, and parents from your kid's school already know and love," said Lynn Perkins, co-founder and CEO, who spoke to RewardExpert.
How to Find the Right Babysitter
Once a parent submits a request for a sitter, UrbanSitter will analyze a parent's network connections, including Facebook, LinkedIn and local school groups, to find babysitters with whom they share a real world connection.
"UrbanSitter simplifies and personalizes the process by providing a recommendation from a friend or connection like a mom from their mother's group or their child's class at school," said Perkins.
Once potential matches are identified, parents can see profile information and read reviews on sitters. "We understand the importance of finding trustworthy childcare, which is why we show parents as much information as possible about each sitter, including ratings, skills, reviews, experience and the number of repeat families that have booked them," Perkins stated.
A Thorough Vetting Process
All sitters who apply to join UrbanSitter are thoroughly vetted. This includes a standardized profile and an identity check. "If you are viewing an active sitter profile, that sitter has been automatically checked for identify verification and manually reviewed by a member of our team," said Perkins.
Making Booking and Payment Easy
Not only does UrbanSitter make it easier to find a trusted babysitter, it also makes the whole process easier. Once a babysitter is selected on the UrbanSitter platform, the company handles the booking and payments process through its online interface.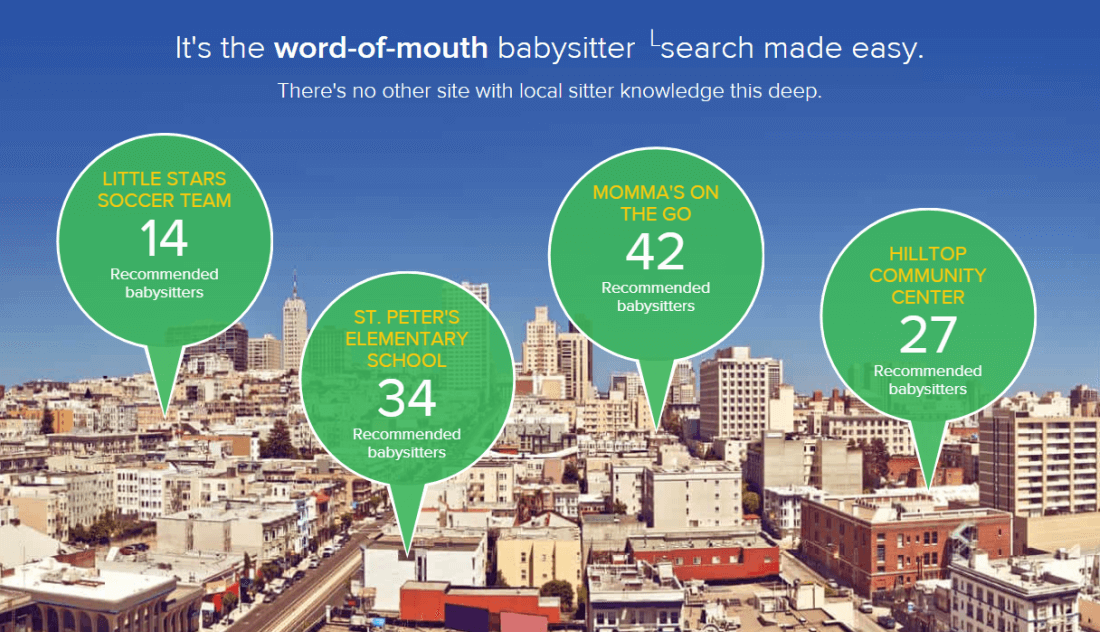 Confused about how much to pay? UrbanSitter provides advice to make sure parents are within the appropriate compensation range.
"We show parents what the average rates are in their market when they post a job to help them with rate guidance. Sitters specify their rates so parents can also search for sitters in their area and focus on sitters with lower rates," said Perkins.
She also points out that the majority of babysitting jobs receive a response on UrbanSitter in just three minutes.
Unlimited Access for Members
UrbanSitter offers a subscription-based membership model. Users can choose a monthly membership at $19.95 a month, an annual membership at $99.95 a year, or try it out first with a one month access pass with no commitment for $34.95.
"The price includes unlimited access to bookings and tools. Parents can schedule as many interviews and jobs as they'd like. You can cancel membership at any time," stated Perkins.
Help With Long-Term Care
Not only does UrbanSitter offer short-term babysitting, it can also help find long-term nanny care. Parents can search for nannies, check out profiles and salaries, and select caregivers on UrbanSitter. "It's critical to prioritize what's most important to you and your family so you can assess candidates accordingly," noted Perkins.
Big Things to Come
Perkins started UrbanSitter in 2011 when her twins were just two and a half years old. Her inspiration came from talking with other moms who felt frustrated about the challenges of finding child care, and the lack of time for date night, working out or personal time.
Since then, company has been steadily expanding and is now in over 65 cities. It has also processed over $2 million in babysitting transactions and has facilitated more than 450,000 babysitting jobs.
To find out if UrbanSitter is right for your next babysitting job (or to utilize the services for your children), check out urbansitter.com.