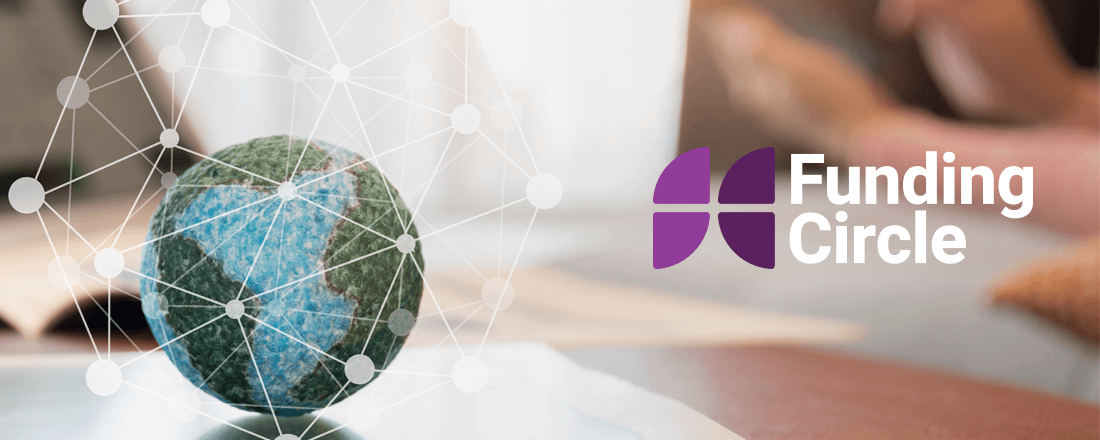 Many small business owners are accustomed to stressful financial challenges—whether they're struggling to collect on unpaid invoices, scraping together the cash to repair equipment, or securing credit to fund their company's expansion.
In fact, according to the Federal Reserve Bank's Small Business Credit Survey, 61 percent of the small business respondents had faced financial challenges in the previous year, with accessing necessary credit (44 percent) and meeting operating expenses (36 percent) the most common.

Many of these business owners addressed these challenges by using their personal finances (76 percent) and relying on their own credit scores to secure funding (87 percent). However, had they applied for a loan from Funding Circle, they would not have had to do so.
Building a Better Business Financing Solution
Funding Circle provides flexible loans at affordable rates to small businesses around the world.
"I cofounded what became Funding Circle in the U.S. after experiencing first hand how difficult it is for small businesses to get access to funding," Sam Hodges, co-founder and U.S. managing director, told RewardExpert.
"Years ago, my then business partner and I sought a $100,000 loan to expand our successful chain of fitness centers," he said. "After 96 loan rejections and sub-par offers, we realized that the traditional lending system was flawed and there was an opportunity to build a better solution. In 2013, we merged our existing U.S. marketplace lending business with Funding Circle to create the first truly global business lending platform."
To date, the company has seen $5 billion invested into 40,000 small businesses. They estimate that 100,000 jobs have been created directly and indirectly across the U.S., U.K., Germany, and the Netherlands as a result of this investment.

"Every day, thousands of successful small business owners struggle to get loans to grow their businesses, battling unnecessary delays, endless streams of paperwork, and unreasonable lending terms," Hodges continued. "We believe small businesses deserve better. They are the growth engine of our economy and deserve an efficient, transparent, and affordable way to fulfill their growing capital needs."
Borrow $25,000 to $500,000
Whether you're a small business owner who needs a loan in order to hire more employees, boost cash flow, cover one-off costs, or buy new equipment, Funding Circle's mission is to help you expand, grow, and thrive. The company offers loans from $25,000 to $500,000 at interest rates between 4.99 percent and 26.99 percent along with six-month to five-year terms and fixed monthly payments.
The origination fee is minimal (between 0.99 percent and 6.99 percent) and most applications can be completed in less than 10 minutes. Applicants receive a credit decision in as few as 24 hours and have their funds in as little as 10 days.
The loans are funded by accredited and institutional investors who want to diversify their portfolios by investing in secured small business loans. To date, 72,000 investors—from financial institutions to the U.K. government—have helped fund loans.
"Walk down Main Street in any city or town and you'll see examples of our borrowers," Hodges explained. "They are restaurateurs, gas stations, medical clinics, construction firms, and IT consultants. These are established businesses that have assets and cash flow to secure loans, and a legitimate plan for growth."
More specifically, Hodges said that Funding Circle's borrowers have typically been in business for around 10 years, have annual revenues between $1 million and $2 million, and employ about 10 people. On average, they borrow around $130,000 for a term of four years and use the loan for expansion and growth.
Better Than a Bank or SBA Loan
While you may be able to secure a loan from your local bank or the SBA, Hodges noted that borrowing from Funding Circle is faster and more flexible—a benefit for most business owners.
"Unlike traditional lenders, we take a customer-first approach and have designed an online loan application process that is not only fast, but very simple and very transparent," he said. "We are committed to delivering great customer experiences, which is why every applicant is also assigned their own personal account manager, who will work with them to explain their options, walk them through the process, and find the best terms to suit their needs."
To learn more about how Funding Circle differs from other lenders or get started on your own small business loan application, visit www.fundingcircle.com.