Healthcare in the U.S. is notoriously expensive. According to the number crunchers at the Department of Health and Human Services, national health expenditures were expected to hit $3.35 trillion last year—or an average or $10,345 for each man, woman and child in America. Hospitals collected 32 percent of this spending while doctors and other clinicians snagged 20 percent for their services. Prescription drugs purchased through pharmacies accounted for another 10 percent.

A survey by the Kaiser Family Foundation found that 51 percent of workers with employer-sponsored health plans had a deductible of at least $1,000 in 2016. Consider the thousands of self-employed professionals and others buying similar high deductible plans on the individual insurance market and it's easy to see why unexpected health expenses frequently force some Americans to choose between essentials such as paying their mortgage and utilities bills or treating their illness.
Fortunately, there are programs available to help many of these individuals obtain the medical care and prescriptions they need. NeedyMeds, a 501(c)(3) national non-profit based in Massachusetts, is one of them. RewardExpert recently spoke with the organization's co-founder and president, Dr. Rich Sagall, about his mission to educate and empower patients seeking affordable healthcare, how the program works, and what you can do to get involved.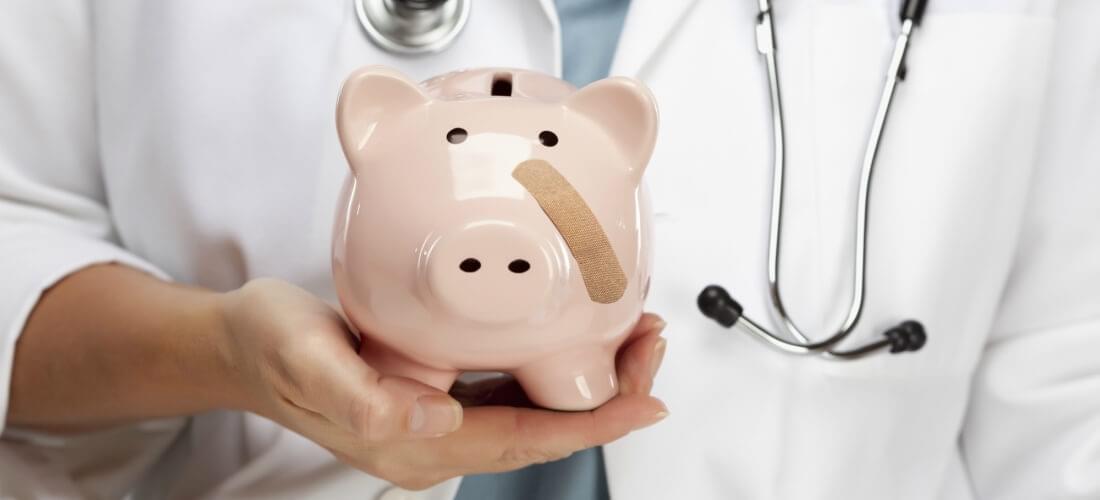 A Database of Patient Assistance Programs and More
While practicing family medicine in Maine in 1997, Sagall first learned about patient assistance programs (PAPs) designed to help people afford necessary prescription drugs. Along with Libby Overly, a friend and medical social worker, he decided to set up a website that would aggregate information on available PAPs for patients.
"Since then, NeedyMeds has grown from being an evening and weekend project into an organization with 30 employees," he said. "We get between 12,000 and 14,000 unique visit to the website on workdays along with about 6,000 calls each month to the help line."
Regularly Updated and Reviewed Information
While NeedyMeds started out publishing information on pharmaceutical PAPs, through which drug manufacturers subsidize or give away brand name prescriptions to patients who meet certain eligibility criteria, they quickly expanded their database to include other programs as well.
Sagall estimates NeedyMeds visitors will find roughly 370 pharmaceutical PAPs on the website along with 1,800 diagnosis-based PAPs, 15,000 free or low-cost sliding scale clinics, nearly 2,000 camps, scholarships and retreats based on diagnosis, around 1,100 state-run programs, 1,500 application assistance programs, and various coupons and other resources to help patients lower their healthcare costs.
"We're always adding new information," he said. "We also re-check our information on a regular basis to make sure it is current. And all access is free. There is no registration, sign-up or enrollment required. You come to the website, find the information you want, take it with you and leave."
There's also a toll-free helpline with representatives available on weekdays to assist patients who may need additional assistance. "The helpline is for people who don't have the Internet or have literacy or vision problems," Sagall explained. "We want everyone to get the assistance they need, and we're happy to walk them through the process. We can even mail them printed information."
Anyone Can Use the Free Drug Discount Card
Sagall notes that any patient can benefit from the resources found at NeedyMeds, even if they don't qualify for a PAP.
"We offer a free drug discount card, which is saving people a total of about $5 million every month," he said. "Anybody can use it. There are no eligibility requirements and it's accepted at over 65,000 pharmacies. You can use it to save up to 80 percent off the cash price on prescription medications, over-the-counter medications and medical supplies that are written as a prescription, and even pet prescriptions that you buy at a pharmacy."
While the card cannot be used in conjunction with insurance, Sagall said patients often use it instead of their health plan to get a better price. "If you have a high deductible, there's a high co-pay for the drug, or it isn't in your formulary, you may benefit from using our drug card."
Become a Volunteer Ambassador
In addition to small grants, sponsorships, and syndication of its database information, NeedyMeds is partially funded by individual donations and assisted by volunteers. "One of the biggest obstacles we run into is that people don't know about us," Sagall said. "We need people to spread the word about all that we offer."
If you want to get involved to check out the organization's Volunteer Ambassador Program. "We train people about NeedyMeds and then they can go to local events and give out cards and information," he concluded.