In order to compete in an ever-changing marketplace, it's vital that companies are able to provide their customers with the services and products they're looking for—and deliver an outstanding experience throughout the entire consumer interaction.

Effective branding and design is a huge part of that objective, and global design firm Method knows that. That's why they aim to align the needs of a brand with its customers' needs. "We believe the effectiveness of a solution to a problem is enhanced when it also delivers the right kind of experience for customers," says Reema Pinto, Method's Executive Director of Client Services.
An Unconventional Approach Lays the Foundation for Success
Method recently partnered with Duck Creek Technologies, a leading provider of insurance software and services, to help them develop a perspective on the future of insurance. A team of strategists, designers and developers worked together to define strategy and create content for internal presentations, as well as for external resources such as print and online deliverables.
On this project, Method adopted the unconventional approach of embedding their team directly into the Duck Creek marketing department. It's a move that paid off, says Pinto. "We felt it was important to spend as much time with the growing marketing team to set up brand and communication standards and model ways of working and using and living the new brand in order to set the foundation for their success," Pinto explains. "We also amplified their team in areas where they needed the most help."
When Duck Creek moved into their new headquarters, they continued their collaboration with Method. "We helped them imagine new ways of working and engaging with their employees, clients and the industry at large," says Pinto. This meant everything from having collaborative work sessions to giving recommendations on space design. The Method team also created an outline for a new client-briefing center meant to embody the behaviors set forth in their new brand positioning.
Method's Origins and Objectives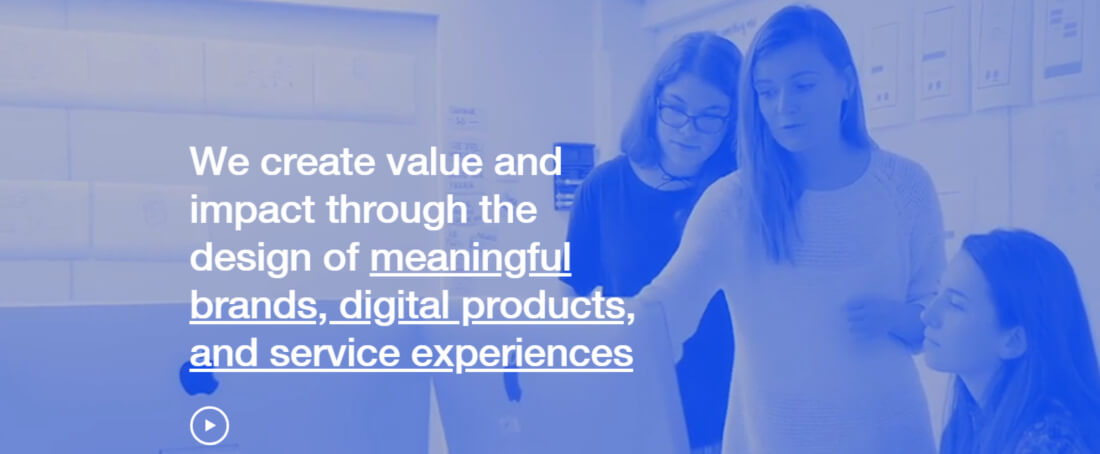 Method was founded in 1999, and the definition of their name reflected their objective: "A considered approach." David Lipkin, principal and co-founder of Method, described their vision as "a firm of designers working together as peers on hard problems. We weren't interested in being defined by medium—we weren't a web agency and we weren't specifically digital. We were interested in making products and services that would build and define strong brands. We wanted to work on every platform we could and deliver with rigor and finesse."
The company moved from New York to London in 2007. In 2011, they were acquired by GlobalLogic, an industry leader in the engineering sector. Method offers services including brand strategy and identity, capability building, future business vision and road mapping, research and insights, digital product design and development, and service design/strategy.
"Our process is tuned to align the needs of the brand—the business objectives and intended outcomes—with customers' needs," explains Pinto. "We glean insight by uncovering and exploring a broad set of inputs and drivers behind every problem, and map these insights to its solution. At the end of the day, we differentiate ourselves by providing high-level experience strategy and design thinking, and by delivering that strategy through design."
Current Clients and Future Plans
Method's clients are a diverse group, varying in size and sector—and that's intentional, says Pinto. "We focus on remaining adaptive to broader market needs through collaboration and insight into different industries and operating models." She estimates that 60 percent of their current work focuses on B2B/Professional Tools for companies like Rockwell Collins, The Hartford and, of course, Duck Creek. The other 40 percent is on the consumer-facing side, for clients like McDonald's, Hitachi, Pearson Education, Google, Kohl's and many more.
Method is currently working on expanding their international presence, and just debuted a brand and website collaboration with Granular, a top "agtech" solution provider, in June. And their next exciting product—in-cabin management applications for Gulfstream's next-generation luxury jet—is about to launch.