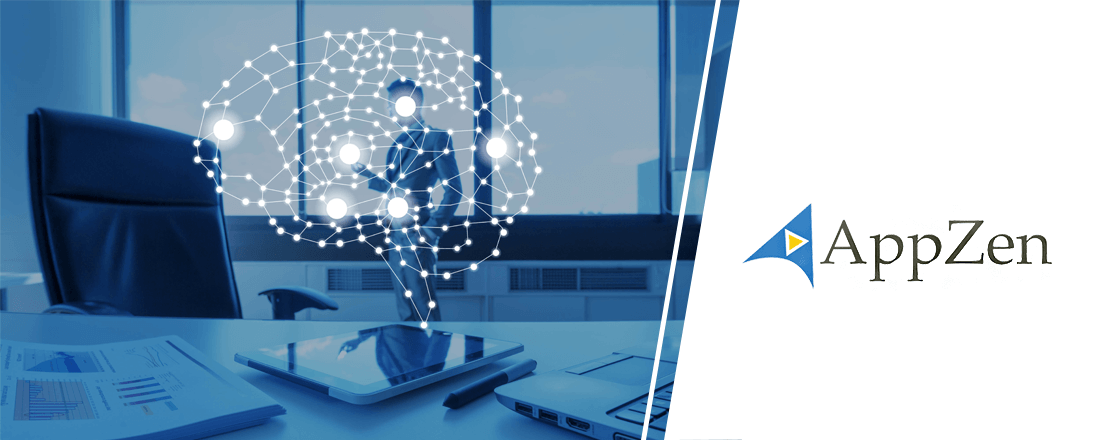 With the hustle bustle of business today, a lot of back office processes are often ignored or outdated. Expense reports and audits are time consuming and many errors are overlooked. AppZen is the world's leading artificial intelligence solution for office processes, and their algorithm takes auditing from 20% to 100%—all in real time, according to Co-Founder and CEO, Anant Kale.
He and Co-Founder Kunal Verma founded AppZen in 2012 with a "vision to build the next generation of AI-driven applications for the enterprise." RewardExpert spoke with Kale about how his business saves companies money and time, and how their technology stacks up against the rest.

How It All Began
Kale and Verma had always been lifelong friends, and they came together to start AppZen to answer a question shared by every enterprise around the world, "Why, in today's digital landscape, does the enterprise back office remain outdated?"
The company began with T&E expense business processes, and Kale explained how AppZen can get audits done faster. "The technology stack, made up of natural-language processing, machine learning and computer vision, automates expense auditing and checks every expense against T&E policies, VAT, FCPA regulations, IRS rules and regulatory requirements."
It reads and understands the context of each receipt, travel document and ticket, and cross checks with hundreds of internal data and external public or social data sources in real-time. This determines the accuracy and legitimacy of each expense. Then the solution assigns a risk score to every expense. High-risk expenses get flagged, and auditors can then see patterns that may have not been noticed otherwise.
"This allows them to course correct, change behaviors and most importantly protect the company from expense misuse and regulatory non-compliance," said Kale. "With machine learning, the platform only gets smarter as time goes on."
AppZen's AI Technology
Kale noted that there are three stages to the AppZen process. These include the following:
Data Extraction – Understanding each expense and tracking it for non-compliance.
Data Augmentation – Researching each expense to get context on each receipt or document.
Behavioral Tracking – Creating an ABI (AppZen Behavioral Index) risk score based on each individual, the expense and the unique company policies to gather the intent of a transaction.
"With human auditors, only an average of 20% of expenses are audited thoroughly," described Kale. "The system is faster and more effective than a team of humans, and frees human auditors up to focus on the real issues that need their focus and expertise."
Saving Companies Money and Time
AppZen can help "save companies millions of dollars in leakage prevented." Kale also said that the company's platform can "reduce audit costs for customers by 80% and annual T&E spend by up to 5%, while improving financial risk detection 10-fold." In addition, companies are seeing review and payment cycles moving from weeks to as fast as nearly a day.
So far the AppZen platform has "amassed 280+ customers and almost 10% of the Fortune 50 enterprises, including Amazon, Hitachi, Comcast, Sunrun and Intuit," explained Kale. The company is experiencing "stellar growth," and has partnered with many major expense platforms, such as SAP Concur, Oracle and Coupa to "round out the solution with real-time expense report audits."
The Future of Technology and AppZen
Kale is very much looking toward the future and branching out the organization's services. "The broader vision for the company is to quickly expand product offerings into other business processes across the enterprise to become the leader in back office automation." Later this year, he said invoice auditing will become available.
And as time goes on, technology will continue to become even more efficient. "One of the biggest benefits of real-time AI technology is its ability to literally read and understand endless amounts of data and get smarter as it goes on."
For more information on how AppZen can help your business and, as their website states, 'audit every dollar of spend,' visit appzen.com.