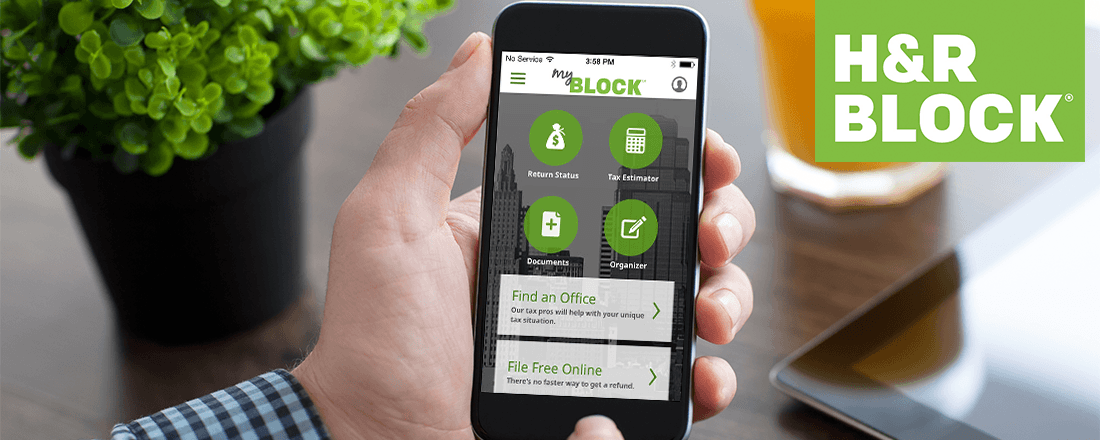 H&R Block tax experts are prepared to meet the needs of clients both in the U.S. and abroad. With a few simple steps and information literally at a user's fingertips, H&R Block can help anyone complete their taxes, whether they live right down the street from one of their offices, or thousands of miles away.

General Manager of H&R Block Expat Tax Services, Kevin Mobley, spoke with RewardExpert about what individuals can do to complete their taxes in a quick, easy and painless way. Whether a client is always on the go, living overseas or just doesn't have the time, H&R Block does its best to meet each person's expectations.
History and numbers at work
Since 1955, the global consumer tax services provider has prepared over 680 million tax returns. According to Mobley, "We currently serve thousands of clients who live in over 170 countries around the world through H&R Block Expat Tax Services."
While the company has nearly 12,000 retail offices that clients can visit, they also offer numerous options for individuals who can't get to an office or live too far away from one.
"H&R Block provides all of its clients with help no matter how that client wants to be served," explains Mobley. "No matter if that's in the office, online or a combination. And now with so many people on the go, we serve them via their mobile device."
H&R Block developed the Mobile Tax Prep app which is a helpful tool for anyone looking to prepare their taxes in a secure, convenient way. While the app is available for everyone, it is especially useful for the on-the-go traveler.
Simple steps for expats
For an expat in particular who has just moved abroad or a person who has been living overseas for several years and not yet filed, H&R Block can help ease the burden of filing with their expat tax prep services.
"We have a group of highly specialized tax advisors who are trained on international tax issues and work solely with expats. Most are CPAs, enrolled agents and tax attorneys," states Mobley. "Getting started is easy."
Mobley outlines the process below.
CURRENT YEAR:
Visit www.hrblock.com/expat-tax-preparation and click Get Started. This will take you to a registration form where you will provide some basic information and the number of years of returns you need to file.
After registering, you will be provided with an online Tax Organizer form that will lead you through the process of providing information needed by your advisor to prepare your return.
Once your Tax Organizer is submitted, you will be assigned the best Tax Advisor for your situation.
Your advisor will then work with you on preparing your return and once you approve it, they will file it for you.
MULTI YEAR:
Filers, go to www.hrblock.com/expat-tax-preparation and click Get Started.
Fill out the same form as indicated above but select two or more when asked about years to be filed.
After registering, you will be provided with a short online questionnaire, which will match you to the best Tax Advisor for your situation.
You will then receive an email to schedule a consultation with your assigned advisor where he or she will work with you to determine the best way to move forward.
You will receive a link to a Tax Organizer form where you will answer questions and upload documents to help the advisor prepare your return.
Once you approve it, H&R Block will upload a set of documents to sign, date, and send to the office. When they receive those signed pages, they will package your return and submit it to the IRS and follow up once processing is complete.
Deadlines you need to know
It's important to note that even if you're living or traveling outside of the U.S., you are still required to file U.S. tax returns. If you're running behind schedule, a tax preparer at H&R Block can assist. "For clients who are living in the U.S., we will help by filing an extension form and calculating estimated payments," says Mobley. Taxpayers in the U.S. are required to file by April 18, while the deadline for U.S. expats is June 15. For a complete list of dates and deadlines, visit the H&R Block Expat Tax Services page.
Traveling can be taxing
The global tax preparation company understands what it's like to be busy, especially for those who travel frequently, so they're always ready to go the extra mile to make a client's life less stressful.
"We communicate via Skype, phone or email – whatever the client wants," adds Mobley.
And the sooner that tax return is filed, the sooner one can plan their next business trip – or vacation!