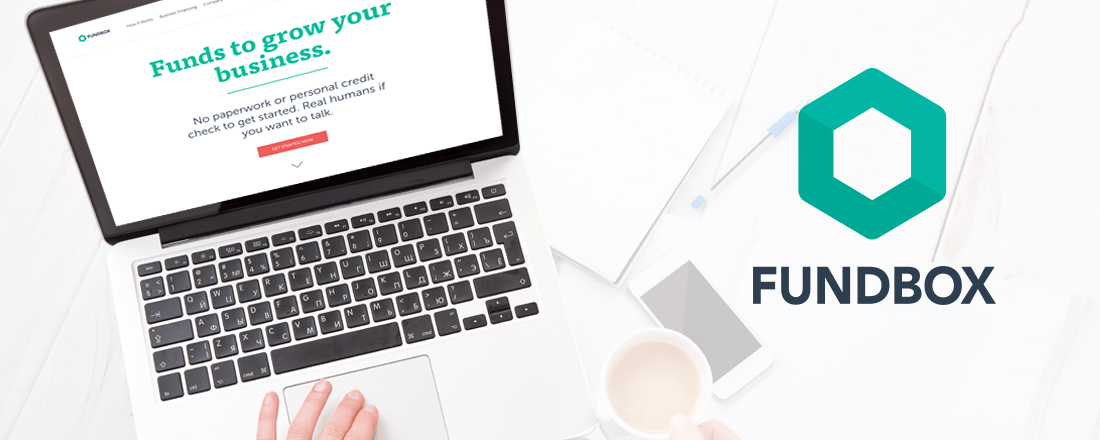 According to the SBA, nearly 98 percent of all businesses in the U.S. are small businesses—but their contributions to the country's economy are anything but. Altogether, these estimated 30 million companies account for 65 percent of the nation's GDP, or gross domestic product. The success of these myriad organizations is clearly vital to that of the U.S. itself, yet many of them struggle due to short-term cash flow challenges. Data analysis by Fundbox, a company that provides small business financing, shows some $825 billion unpaid invoices are a big part of the problem.

RewardExpert spoke with Greg Powell, Fundbox's head of marketing, about the company's history, its fast-financing products, and why thousands of small businesses are using them to satisfy short-term cash flow needs.
The Funds You Need at the Moment You Need Them Most
Fundbox—which launched in the U.S. in 2014—was inspired by the small business struggles of CEO Eyal Shinar's mother as the owner of a staffing business in Israel. Though he was only a teenager at the time, Fundbox's founder recognized the irony of his mother's experience: the faster her company grew, and the more successful it became, the more cash she needed to have to sustain it.
"Ultimately, her business struggled because she couldn't find the funding she needed at the moments she needed it the most, which were those moments of rapid growth," Powell explained. "The lesson stuck with Eyal. He knew there had to be a better way. Later, he and a few colleagues founded Fundbox to solve that problem, specifically for businesses waiting on unpaid invoices."
"We've done some data analysis across small businesses and have found that in the U.S., the average small business is waiting on $84,000 in unpaid invoices," Powell continued. "Eighty-one percent of small business invoices are 30 days past due. When you consider that a lot of these businesses are earning total annual revenues of $300,000 to $500,000, that means over 20 percent of their year's revenue is sitting in unpaid invoices at any given time."
Personal Credit and Guarantees Never Required
To date, Fundbox has helped more than 70,000 small businesses across a wide range of industries solve cash flow problems with two financing products: Direct Draw and Invoice Financing. Both result in loans with low transaction fees, reasonable interest rates, and 12- to 24-week repayment periods. Neither require a personal credit check or personal guarantee.
"Invoice Financing was our original product," Powell said. "Customers can connect their accounting software and our automated system uses the information within it to make a credit decision within a couple of hours."
Fundbox's Invoice Financing product has been integrated into QuickBooks and FreshBooks, enabling customers using these accounting systems to request advances for unpaid invoices entered in them. "Customers using that deep integration absolutely love it," Powell noted.
In June 2017, Fundbox added Direct Draw, enabling the company to add customers who don't use the aforementioned accounting solutions.
"Direct Draw allows us to underwrite short-term loans based only on bank account data," Powell said. "Customers connect their business bank account, and our automated system makes a credit decision based solely on the transactions it sees there."
Treating Small Business Customers Like Businesses
While Fundbox's customer base spans a wide range of industries, Powell explained that the company's "sweet spot" is what they call SMB2Bs. "These are small businesses that work with other small businesses," he said. "Within these SMB2Bs, we work with a lot of companies providing professional services—like web designers, marketers, lawyers and accountants. That is one of the largest segments we serve."
"The next largest is trade," he continued. "This includes contractors, landscapers, plumbers, and janitors. They usually work on a project-by-project basis and invoice their clients at the end of the job. Finally, we work with a lot of manufacturers. These are companies turning raw materials into finished products and then invoicing retailers buying those products for resale."
Powell noted that professional service providers, trade professionals, and manufacturers often suffer cash flow problems due to unpaid invoices either because they're working for other small businesses that are also being paid late or dealing with large enterprises that just aren't incentivized to pay invoices quickly.
When invoices aren't paid, small businesses struggle to make payroll, expand inventory, buy equipment, make insurance or tax payments, and invest in growth. They can't turn to a bank for a traditional loan because most financial institutions only approve 15 to 20 percent of the applications they receive. When they do approve an application, they usually require a personal credit check and guarantee, and they rarely agree to loan less than $200,000. Receiving business loan funds from a traditional lender can take weeks as well.
With Fundbox Direct Draw or Invoice Financing, however, an automated system evaluates the health of the business almost automatically. Funds are available quickly, and advances can be made in small amounts up to $100,000. No personal credit or FICO scores are required, and payments are made simply and easily through auto debit.
"Unlike almost everyone else in this space, we really want to treat our customers like a business," Powell said. To learn more about Fundbox small business financing, visit www.fundbox.com.