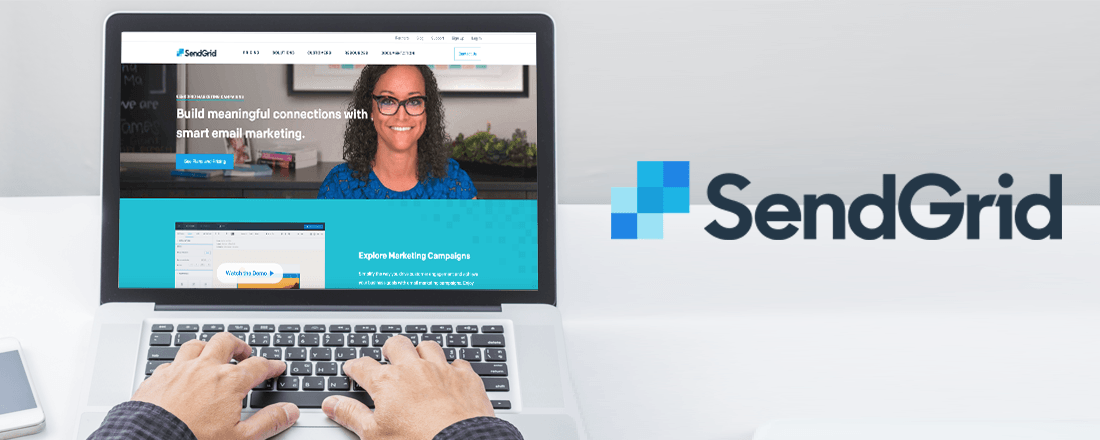 Chances are that every business has missed out on some opportunities due to inefficiencies in their email service. As email technology evolves, companies need to keep up by making sure their customers stay up-to-date with the latest promotions, announcements, newsletters and more.
That's where SendGrid's services come into play. SendGrid is a digital communications platform designed to streamline email delivery and to make sure that emails that need to reach a customer actually reach the customer. The Denver-based company has processed more than one trillion emails since its founding in 2009.
"Our cloud-based platform allows for frictionless adoption and immediate value creation for businesses, providing their developers and marketers with the tools to seamlessly and effectively reach their customers using email," said David Friedman, director of corporate communications for SendGrid.
The Importance of Email
Email serves as the primary communications vehicle through which a customer's receipts, shipping notifications, logins, coupons and more are transferred and housed. "Consumers want a seamless experience and have come to expect that their online activity will be recorded in their email inbox," said Friedman.
In addition, email is one of the most efficient marketing vehicles available to businesses. Friedman cites a 2015 Direct Marketing Association report showing that email generated $38 in revenue for every $1 invested. That is the highest rate among digital communication channels.
The Challenges of Email
While the importance of email is obvious, what may not be as obvious is the many challenges associated with managing massive volumes of email. "While email offers a compelling value proposition for businesses, effective email delivery at scale is complex and difficult," said Friedman. He cites a 2017 study from Return Path which found that only 80% of email reached its intended target. Sometimes the filters on popular email services like Google's Gmail, Yahoo Mail and Microsoft Outlook can inadvertently classify wanted emails as spam.
An Expensive Task
To ensure proper delivery, a company can spend millions of dollars on servers, infrastructure and human capital. It was a problem confronted by SendGrid's founders.
"SendGrid was founded by developers who were frustrated with their own experiences in managing email delivery. They wanted to build a system that just worked for developers and allowed them to focus on strategic business activities," explained Friedman. "They decided that to effectively use and deliver email, they had to learn more about the policies of the inbox service providers such as Google Gmail and Yahoo! Mail and really understand best practices in email list management."
SendGrid's Products
That in-depth analysis of best practices in email management eventually led to SendGrid's set of three core products, which starts with the Email API. "This service enables businesses to send thousands or billions of emails, all with the same high level of service and reliability, and incorporates proprietary technology and domain expertise to significantly improve deliverability rates," stated Friedman.
The Email API is charged on a monthly subscription basis and is based on volume. Friedman says the basic plan allows a business to send 40,000 emails a month. He adds that some customers send more than one billion emails a month.
A Marketing Campaigns service is also offered, which allows a business to manage contact lists and execute marketing campaigns, as well as an Expert Services offering, to help businesses further optimize email delivery.
Protecting Data
With so much email being sent, SendGrid has taken steps to protect its products and its customers from hackers. The company has third-party attestation of its security program and has implemented a number of security features including two-factor authentication and API keys with granular permissions.
A Changing Landscape
There is no doubt that even as technology rapidly evolves, email is here to stay. Friedman points to a recent SendGrid survey. It found that nearly 90% of people surveyed believe that their email use will increase in the next five years. So whether you're looking to improve your company's email delivery, your marketing campaigns or just want to save time and money to reach the millions of potential customers on email, be sure to check out sendgrid.com.