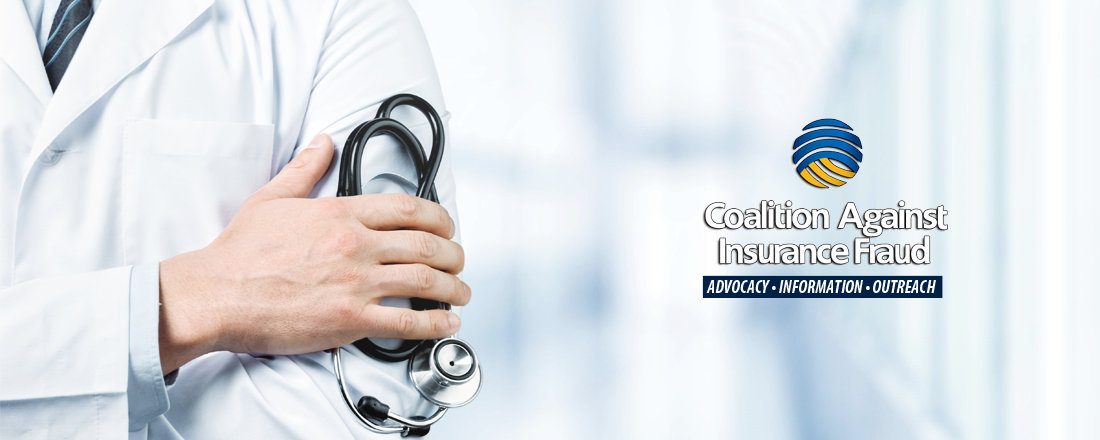 The phone rings. When you answer, a pleasant voice wishes you a good day and politely informs you that there is an issue with your Medicare account that needs to be remedied. When you ask what the problem is, you're told you need to provide your social security and a bank account or credit card number so the organization can update its files, send out a new Medicare card, issue you a refund for overpayment or some other logical-sounding reason. You comply with the request and go about your business, never realizing you've been scammed until it's too late.

It's a scenario all too familiar to many of America's more than 50 million citizens age 65 and over. In fact, Medicare-related fraud—including medical identity theft and fraudulent billing—costs taxpayers an estimated $60 billion each year. And according to the Coalition Against Insurance Fraud, a nonprofit alliance of consumer groups, insurance companies and government agencies fighting all forms of insurance crime, Medicare-related scams targeting seniors are unlikely to stop anytime soon.
RewardExpert spoke with the organization's Director of Communications, James Quiggle, about Medicare-related scams and what any senior can do to avoid becoming a Medicare fraud victim.
Scammers Prey on Seniors' Trust
Senior citizens are a favorite target of scammers and fraudsters. In fact, 1 in 18 older Americans will fall victim to a financial fraud or scam each year according to a study published in the American Journal of Public Health.
"Crooks perceive that seniors have an old-world set of values," Quiggle explained when asked why senior victimization is so common. "They know that many seniors trust your handshake and take your word at face value. These qualities, which are admirable, are unfortunately the same qualities that attract scammers."
Some of these scammers impersonate the IRS and demand payment of outstanding tax bills or pretend to be the friend of a grandchild in trouble and in need of money. However, Medicare-related scams are particularly prevalent.
While some crooks will claim to be Medicare representatives, Quiggle said others have developed more sophisticated swindles to separate seniors from their Medicare information and defraud the system through false claims.
"Scammers will call seniors and try to pedal back braces, walkers and expensive power wheelchairs that can cost thousands of dollars," he explained. "Or they may tell you they can get you free medical goods or free drugs. There are any number of offers and all they require is for you to give up your Medicare number."
Once they have those vital digits, they bill your Medicare account. "If the expenses are big enough, they can max out your Medicare account," Quiggle added, a situation that can lead to claims denial when you have legitimate medical expenses you need Medicare to cover.
When in Doubt, Just Hang Up
Fortunately, Quiggle said there are steps you can take to prevent yourself from becoming a Medicare scam victim and it starts with learning to recognize the warning signs.
"The mere fact that someone has called you claiming to be from Medicare is a warning sign," he continued. "Medicare will never cold call you to ask for your social security, bank account or credit card information. If you get a call like that, you can immediately determine you're dealing with a scammer."
This includes callers claiming to be from Medicare and demanding payment or confirmation of your Social Security number before they can send out a new Medicare card. Medicare began mailing out the new cards—which feature random characters instead of Social Security numbers—in April. The updated cards are sent free of charge, and you can sign up for an alert to let you know when your card has been mailed.
Quiggle noted that it's important seniors know they cannot always trust the number that appears in the message window on the telephone. "Scammers have the ability to spoof Medicare," he said.
A cold-call offer of free medical equipment, nutritional supplements or other drugs is also a warning sign. "Anytime somebody offers you equipment or drugs without the benefit of a medical exam, doctor's opinion or written prescription, you know it is bogus," Quiggle said. "They just want to bill it to your Medicare account fraudulently."
What should you do if you receive such a call? "Just hang up," Quiggle said. "Do not engage with these people. They are smooth talkers who are trained to pull you into the scam. The more you engage them, the more convincing they will sound with threats, promises or enticements to convince you to hand over your sensitive information. They don't need a whole lot of it to start stealing from your credit card, bank account or your medical identity."
If you fear you've already fallen for a scam, Quiggle said you should call Medicare immediately. Seniors can find helpful tips for reporting Medicare fraud on the Medicare website. You may also want to reach out to the Senior Medical Patrol in your area.
"Senior Medical Patrols are staffed by seniors who have been trained specifically to help fellow seniors deal with scams," Quiggle said. "They are a valuable and even emotionally comforting source of insight as well as pushback if you think you've been scammed."