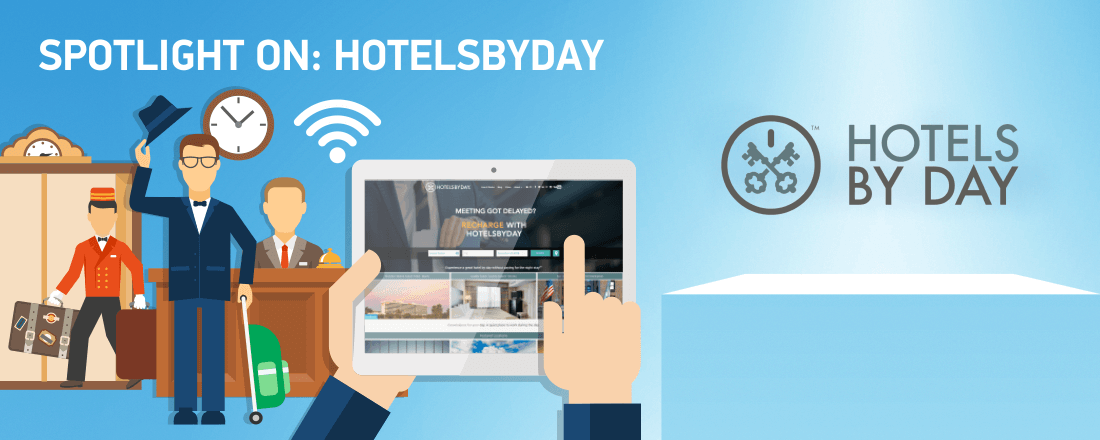 Imagine enjoying a layover in a luxurious hotel room rather than a crowded airport terminal. You can book a "daycation" in many North American hotels right now using a service called HotelsByDay.
Founder and CEO Yannis Moati spoke with RewardExpert about how travelers can find relaxation despite having busy schedules.
Founding of HotelsByDay
As a travel agent and tour operator for 15 years, Moati wanted to create "flexible hotel bookings."
Many travelers need a place of refuge during the day and 36% of hotel rooms are vacant, according to Moati. He gives an example of a traveler who arrives on an early morning flight. Rather than trying to keep busy before check-in, the can relax in a hotel room for a few hours.
Based on that need, HotelsByDay was founded in 2015. It's grown into an online service that allows people a chance to book a hotel room during the day.
The company is now in three countries and has nearly 400 hotel partners with plans to expand in Canada and double its hotel offering by May 2017. Large cities like New York, Los Angeles have the most rooms, but many smaller cities such as Las Vegas and Austin also participate. Moati credits the media with the rapid growth of HotelsByDay, especially when Gwyneth Paltrow's web magazine, Goop, praised it as "a genius solution to a myriad of travel-related issues."
Has it been hard to convince hotels with guests who stay past check-out or arrive early to take part in the partial day rental committment? Moati admits, "The idea has been a hard sell for a hotels, but additional revenue is desirable." Also, American hotels are unionized and have strict rules about housekeeping and other hotel operations.
Hotels were also reluctant because of the stigma associated with a day stay because of its "romantic aspect," says Moati. HotelsByDay overcomes this obstacle by talking with business travelers and hotels.
"In reality, those who book a hotel during the day are the same guests that book at night," Moati says.
What a hotel daycation looks like
Travelers have more options in selecting a day hotel. Many boutique hotels and larger hotels are available to cater to business or leisure travelers. The website and smartphone apps allow searches based on price, location, amenities and available dates/times.
"This can be a leisurely experience, a nice place to change from work into evening clothes, a fun way to use the amenities of a hotel, or even meet a significant other," Moati said."Convenience aside, it's also a lot more affordable than a typical overnight stay, " says Moati. The average rate for six hours is $90 per stay plus tax and fees.
Check-in and check-out times vary, but many hotels allow five hours. Some rooms are available for as long as eight hours.
What's an incredible selling point to travelers is they can enjoy the luxury of elite hotels, without the price. Even better, guests can enjoy a hotel while they are awake, unless they have checked in to take a nap between flights.
Business travelers appreciate the chance to refresh after long flights and attend to work using conference rooms, work spaces and internet.
Alluring amenities for the leisure traveler include spa treatments, gyms and swimming pools. Miami's luxe hotels such as the Confidante, Stiles and Pelican Hotel offer Art Deco style, world-class amenities only steps to the beach.
Hotel rewards for day stays
A few hotels who participate in HotelsByDay have reward programs for frequent hotel booking. Larger chains who have rewards programs are not yet partnered with HotelsByDay. However, stay tuned. The number of participating hotels continues to grow.