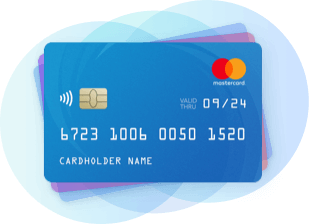 The one thing that all people have in common is a mother. As Sigmund Freud taught us, every child's first love is for his or her mother. So we celebrate Mother's Day not only as a national holiday, but around the globe. These Mother's Day facts and stats are our gift of knowledge to mothers everywhere, regardless of nationality.
Do you know how many countries recognize Mother's Day? Or, how many countries recognize International Women's Day instead? (And once you know, of course you'll wonder why).
Ever wonder why Mother's Day is more prominent than Father's Day? Did you know that Mother's Day has been a national holiday more than half a century longer? Would you believe it if we told you that there always have been more mothers than fathers? Well, the evidence is literally written into our DNA.
While we're not geneticists here at RewardExpert, we do love facts, stats, and figures. And we're sure that you'll learn something new from our fact-filled Mother's Day infographic.
The Best Credit Cards for Mother's Day Purchases:
Get Cash Back and More
Best Credit Card for Buying Jewelry
Nice jewelry can be expensive, and you don't want to buy the cheap stuff for your dear mother. So what do you do? How about some interest-free financing. The Discover it card can help with that.
Discover it® Cash Back
INTRO APR on Purchases
0% (14 months)
INTRO apr on Balance Transfer
0% (14 months)
Regular APR
13.49% - 24.49% Variable
Cashback Bonus®
Bonuses & Rewards
+

cash back at different places each quarter like gas stations, grocery stores, restaurants, Amazon.com and more up to the quarterly maximum, each time you activate.

+

Plus, earn unlimited 1% cash back on all other purchases - automatically.

+

Redeem cash back any amount, any time. Rewards never expire.

+

Use your rewards at Amazon.com checkout.
INTRO OFFER: Discover will match ALL the cash back you've earned at the end of your first year, automatically. There's no signing up. And no limit to how much is matched.
Get an alert if we find your Social Security number on any of thousands of Dark Web sites.
Activate for free.
Click "APPLY NOW" to see rates, rewards, FICO® Credit Score terms, Cashback Match™ details & other information.

No annual fee.
Show More Details
Hide Details
Discover gives new cardholders 14 months of 0% APR. That means you can buy whatever earrings, bracelet or necklace you want and you'll have over a year to pay it off without accruing any interest or fees.
Even better, you'll also earn cash back for your purchase. The Discover it card will effectively earn 2 percent back for any jewelry purchased during your first year as a cardholder. That's because of Discover's fantastic cashback match.
After 12 billing cycles, Discover will match every dime you earned in cash back during the previous year. So you'll get a whopping 10 percent back for the card's rotating bonus categories, which often include grocery stores, wholesale clubs, restaurants, Amazon and more.
You'll also get 2 percent back for all purchases that don't fall into a quarterly bonus category, and that includes jewelry.
Best Credit Card for Dining
Moms always like to take a break from cooking. And if you're thinking about treating your mother to a nice meal out, consider getting the Uber Visa. You might be surprised by what this card has to offer.
Uber Visa Card
INTRO APR on Purchases
N/A
INTRO apr on Balance Transfer
N/A
Regular APR
16.49% to 25.24% Variable±
Bonuses & Rewards
4x

Points on Dining

3x

Points on Travel

2x

Points on Online Purchases, including Uber, Online Shopping, and Video and Music Streaming Services

1x

Points on All Other Purchases
10,000

bonus points worth $100 after spending $500 in the first 90 days
Up to

$600

in mobile phone protection, including damage and theft, when you use your card to pay your monthly phone bill

No Foreign Transaction Fee
Show More Details
Hide Details
You'll get 4 percent cash back at restaurants and bars, which is better than any other card. You'll also get 2 percent back for Uber rides, in case you want to get your Mother's Day dinner chauffeured, too.
This excellent cashback card also earns 2 percent back for all online purchases, including video and music streaming services like Netflix and Spotify. You'll get 3 percent back for airfare and hotels and 1 percent back for everything else.
Best Credit Card for Flowers and Greeting Cards
If you're going with a tried-and-true gift for this Mother's Day, the Citi Double Cash card is the way to go. Not only will you earn 2 percent cash back for flowers and greeting cards, but you'll get 2 percent back for everything else, too.
Citi® Double Cash Card – 18 month BT offer
INTRO APR on Purchases
N/A
INTRO apr on Balance Transfer
0% 18 months on Balance Transfers
Regular APR
15.49% – 25.49% (Variable)
Citi® Double Cash Reward Program
Bonuses & Rewards
Earn cash back twice. Earn 2% on every purchase with unlimited 1% cash back when you buy, plus an additional 1% as you pay for those purchases.
To earn cash back, pay at least the minimum due on time
Balance Transfer Offer: 0% intro APR on Balance Transfers for 18 months. After that, the variable APR will be 15.49% – 25.49% based on your creditworthiness.
Balance Transfers do not earn cash back

3% foreign transaction fee

+

Click "Apply Now" to see the applicable balance transfer fee and how making a balance transfer impacts interest on purchases.
Show More Details
Hide Details
With a fixed return rate of 2 percent, this is one of the best cashback cards on the market. You don't have to worry about bonus categories or anything else. Just pull out this card for all of your purchases, and you'll know that you're going to earn a bonus.
Whatever you plan to get for Mother's Day, there's a credit card to match your needs. You're doing something nice for your mom, so treat yourself to a great cashback credit card, too.