Find Best Flights from Munich to Kuala Lumpur (MUC - KUL)
KrisFlyer

roundtrip

Economy

Offline Booking

This route available only for offline booking.

Best

76,000

miles

$59

fees and taxes

Offline Booking

This route available only for offline booking.

Best

285,852

miles

$0

fees and taxes

Offline Booking

This route available only for offline booking.

Best

300,897

miles

$0

fees and taxes

Offline Booking

This route available only for offline booking.

Best

300,897

miles

$0

fees and taxes

Offline Booking

This route available only for offline booking.

Best

240,718

points

$0

fees and taxes

Offline Booking

This route available only for offline booking.

Best

240,718

Starpoints®

$0

fees and taxes

Offline Booking

This route available only for offline booking.

Best

240,718

points

$0

fees and taxes

Offline Booking

This route available only for offline booking.

Best

300,897

points

$0

fees and taxes

Offline Booking

This route available only for offline booking.

Singapore

SQ327

Boeing 777-300ER

MUC

Munich, Germany

01:10 PM

—

Sat, Oct 28

SIN

Singapore, Singapore

07:00 AM

—

Sat, Oct 28

Change planes in Singapore (SIN)

1h 30m

SIN

Singapore, Singapore

08:30 AM

—

Sat, Oct 28

KUL

Kuala Lumpur, Malaysia

09:30 AM

—

Sat, Oct 28

Barclaycard Arrival Rewards

roundtrip

Economy

Offline Booking

This route available only for offline booking.

Best

113,300

miles

$0

fees and taxes

Offline Booking

This route available only for offline booking.

Best

119,263

miles

$0

fees and taxes

Offline Booking

This route available only for offline booking.

Best

59,000

miles

$50

fees and taxes

Offline Booking

This route available only for offline booking.

Best

119,263

miles

$0

fees and taxes

Offline Booking

This route available only for offline booking.

Best

80,000

miles

$50

fees and taxes

Offline Booking

This route available only for offline booking.

Best

80,000

miles

$50

fees and taxes

Offline Booking

This route available only for offline booking.

Best

95,410

points

$0

fees and taxes

Offline Booking

This route available only for offline booking.

Best

95,410

Starpoints®

$0

fees and taxes

Offline Booking

This route available only for offline booking.

Best

95,410

points

$0

fees and taxes

Offline Booking

This route available only for offline booking.

Best

119,263

points

$0

fees and taxes

Offline Booking

This route available only for offline booking.

Best

110,000

miles

$50

fees and taxes

Offline Booking

This route available only for offline booking.

Best

110,000

miles

$50

fees and taxes

Offline Booking

This route available only for offline booking.

Thai Airways

TG925

Boeing 747

MUC

Munich, Germany

02:25 PM

—

Sat, Oct 28

BKK

Bangkok, Thailand

06:05 AM

—

Sat, Oct 28

Change planes in Bangkok (BKK)

2h 40m

Thai Airways

TG415

Boeing 777-300

BKK

Bangkok, Thailand

08:45 AM

—

Sat, Oct 28

KUL

Kuala Lumpur, Malaysia

11:55 AM

—

Sat, Oct 28

Mileage Club

roundtrip

Economy

Offline Booking

This route available only for offline booking.

Best

59,000

miles

$50

fees and taxes

Offline Booking

This route available only for offline booking.

Best

70,000

miles

$50

fees and taxes

Offline Booking

This route available only for offline booking.

Best

238,732

miles

$0

fees and taxes

Offline Booking

This route available only for offline booking.

Best

251,297

miles

$0

fees and taxes

Offline Booking

This route available only for offline booking.

Best

251,297

miles

$0

fees and taxes

Offline Booking

This route available only for offline booking.

Best

201,038

points

$0

fees and taxes

Offline Booking

This route available only for offline booking.

Best

201,038

Starpoints®

$0

fees and taxes

Offline Booking

This route available only for offline booking.

Best

201,038

points

$0

fees and taxes

Offline Booking

This route available only for offline booking.

Best

251,297

points

$0

fees and taxes

Offline Booking

This route available only for offline booking.

Etihad

EY6

Boeing 777-300ER

MUC

Munich, Germany

12:10 PM

—

Sat, Oct 28

AUH

Abu Dhabi, United Arab Emirates

08:25 PM

—

Sat, Oct 28

Change planes in Abu Dhabi (AUH)

2h 5m

Etihad

EY418

Airbus A330-200

AUH

Abu Dhabi, United Arab Emirates

10:30 PM

—

Sat, Oct 28

KUL

Kuala Lumpur, Malaysia

10:10 AM

—

Sat, Oct 28

Mileage Bank

roundtrip

Economy

Offline Booking

This route available only for offline booking.

Best

55,000

miles

$71

fees and taxes

Offline Booking

This route available only for offline booking.

Best

70,000

miles

$71

fees and taxes

Offline Booking

This route available only for offline booking.

Best

65,000

Avios

$278

fees and taxes

Offline Booking

This route available only for offline booking.

Best

75,000

Avios

$278

fees and taxes

Offline Booking

This route available only for offline booking.

Best

239,112

miles

$0

fees and taxes

Offline Booking

This route available only for offline booking.

Best

251,697

miles

$0

fees and taxes

Offline Booking

This route available only for offline booking.

Best

251,697

miles

$0

fees and taxes

Offline Booking

This route available only for offline booking.

Best

201,358

points

$0

fees and taxes

Offline Booking

This route available only for offline booking.

Best

201,358

Starpoints®

$0

fees and taxes

Offline Booking

This route available only for offline booking.

Best

201,358

points

$0

fees and taxes

Offline Booking

This route available only for offline booking.

Best

251,697

points

$0

fees and taxes

Offline Booking

This route available only for offline booking.

Qatar

QR58

Airbus A350-900

MUC

Munich, Germany

05:05 PM

—

Sat, Oct 28

DOH

Doha, Qatar

11:40 PM

—

Sat, Oct 28

Change planes in Doha (DOH)

2h 45m

Qatar

QR848

Airbus A340-600

DOH

Doha, Qatar

02:25 AM

—

Sat, Oct 28

KUL

Kuala Lumpur, Malaysia

03:15 PM

—

Sat, Oct 28

Mileage Bank

roundtrip

Economy

Offline Booking

This route available only for offline booking.

Best

55,000

miles

$50

fees and taxes

Offline Booking

This route available only for offline booking.

Best

533,707

miles

$0

fees and taxes

Offline Booking

This route available only for offline booking.

Best

561,797

miles

$0

fees and taxes

Offline Booking

This route available only for offline booking.

Best

561,797

miles

$0

fees and taxes

Offline Booking

This route available only for offline booking.

Best

449,438

points

$0

fees and taxes

Offline Booking

This route available only for offline booking.

Best

449,438

Starpoints®

$0

fees and taxes

Offline Booking

This route available only for offline booking.

Best

449,438

points

$0

fees and taxes

Offline Booking

This route available only for offline booking.

Best

561,797

points

$0

fees and taxes

Offline Booking

This route available only for offline booking.

MUC

Munich, Germany

10:35 AM

—

Sat, Oct 28

DXB

Dubai, United Arab Emirates

06:30 PM

—

Sat, Oct 28

Change planes in Dubai (DXB)

2h 55m

Emirates

EK344

Boeing 777-300ER

DXB

Dubai, United Arab Emirates

09:25 PM

—

Sat, Oct 28

KUL

Kuala Lumpur, Malaysia

08:50 AM

—

Sat, Oct 28

Mileage Club

roundtrip

Economy

Offline Booking

This route available only for offline booking.

Best

59,000

miles

$56

fees and taxes

Offline Booking

This route available only for offline booking.

Best

80,000

miles

$56

fees and taxes

Offline Booking

This route available only for offline booking.

Best

80,000

miles

$56

fees and taxes

Offline Booking

This route available only for offline booking.

Best

226,952

miles

$0

fees and taxes

Offline Booking

This route available only for offline booking.

Best

110,000

miles

$56

fees and taxes

Offline Booking

This route available only for offline booking.

Best

110,000

miles

$56

fees and taxes

Offline Booking

This route available only for offline booking.

Best

238,897

miles

$0

fees and taxes

Offline Booking

This route available only for offline booking.

Best

238,897

miles

$0

fees and taxes

Offline Booking

This route available only for offline booking.

Best

191,118

points

$0

fees and taxes

Offline Booking

This route available only for offline booking.

Best

191,118

Starpoints®

$0

fees and taxes

Offline Booking

This route available only for offline booking.

Best

191,118

points

$0

fees and taxes

Offline Booking

This route available only for offline booking.

Best

238,897

points

$0

fees and taxes

Offline Booking

This route available only for offline booking.

Turkish Airlines

TK1636

Airbus A330-200

MUC

Munich, Germany

06:25 PM

—

Sat, Oct 28

IST

Istanbul, Turkey

10:10 PM

—

Sat, Oct 28

Change planes in Istanbul (IST)

3h 20m

Turkish Airlines

TK60

Boeing 777-300ER

IST

Istanbul, Turkey

01:30 AM

—

Sat, Oct 28

KUL

Kuala Lumpur, Malaysia

04:55 PM

—

Sat, Oct 28

Mileage Bank

roundtrip

Economy

Offline Booking

This route available only for offline booking.

Best

60,000

miles

$124

fees and taxes

Offline Booking

This route available only for offline booking.

Best

70,000

miles

$124

fees and taxes

Offline Booking

This route available only for offline booking.

Best

82,500

Avios

$124

fees and taxes

Offline Booking

This route available only for offline booking.

Best

197,125

miles

$0

fees and taxes

Offline Booking

This route available only for offline booking.

Best

207,500

miles

$0

fees and taxes

Offline Booking

This route available only for offline booking.

Best

79,000

Avios

$472

fees and taxes

Offline Booking

This route available only for offline booking.

Best

207,500

miles

$0

fees and taxes

Offline Booking

This route available only for offline booking.

Best

166,000

points

$0

fees and taxes

Offline Booking

This route available only for offline booking.

Best

166,000

Starpoints®

$0

fees and taxes

Offline Booking

This route available only for offline booking.

Best

166,000

points

$0

fees and taxes

Offline Booking

This route available only for offline booking.

Best

207,500

points

$0

fees and taxes

Offline Booking

This route available only for offline booking.

British Airways

BA947

Airbus A319

MUC

Munich, Germany

07:20 AM

—

Sat, Oct 28

LHR

London, United Kingdom

08:30 AM

—

Sat, Oct 28

Change planes in London (LHR)

1h 55m

LHR

London, United Kingdom

10:25 AM

—

Sat, Oct 28

KUL

Kuala Lumpur, Malaysia

06:45 AM

—

Sat, Oct 28

Mileage Bank

roundtrip

Economy

Offline Booking

This route available only for offline booking.

Best

60,000

miles

$261

fees and taxes

Offline Booking

This route available only for offline booking.

Best

66,250

Avios

$261

fees and taxes

Offline Booking

This route available only for offline booking.

Best

66,250

Avios

$261

fees and taxes

Offline Booking

This route available only for offline booking.

Best

70,000

miles

$261

fees and taxes

Offline Booking

This route available only for offline booking.

Best

335,521

miles

$0

fees and taxes

Offline Booking

This route available only for offline booking.

Best

353,180

miles

$0

fees and taxes

Offline Booking

This route available only for offline booking.

Best

353,180

miles

$0

fees and taxes

Offline Booking

This route available only for offline booking.

Best

282,544

points

$0

fees and taxes

Offline Booking

This route available only for offline booking.

Best

282,544

Starpoints®

$0

fees and taxes

Offline Booking

This route available only for offline booking.

Best

282,544

points

$0

fees and taxes

Offline Booking

This route available only for offline booking.

Best

353,180

points

$0

fees and taxes

Offline Booking

This route available only for offline booking.

British Airways

BA953

Airbus A319

MUC

Munich, Germany

04:25 PM

—

Sat, Oct 28

LHR

London, United Kingdom

05:30 PM

—

Sat, Oct 28

Change planes in London (LHR)

2h 45m

British Airways

BA33

Boeing 787-9

LHR

London, United Kingdom

08:15 PM

—

Sat, Oct 28

KUL

Kuala Lumpur, Malaysia

04:05 PM

—

Sat, Oct 28

Barclaycard Arrival Rewards

roundtrip

Economy

Offline Booking

This route available only for offline booking.

Best

142,044

miles

$0

fees and taxes

Offline Booking

This route available only for offline booking.

Best

59,000

miles

$255

fees and taxes

Offline Booking

This route available only for offline booking.

Best

149,520

miles

$0

fees and taxes

Offline Booking

This route available only for offline booking.

Best

80,000

miles

$254

fees and taxes

Offline Booking

This route available only for offline booking.

Best

149,520

miles

$0

fees and taxes

Offline Booking

This route available only for offline booking.

Best

80,000

miles

$254

fees and taxes

Offline Booking

This route available only for offline booking.

Best

110,000

miles

$63

fees and taxes

Offline Booking

This route available only for offline booking.

Best

110,000

miles

$63

fees and taxes

Offline Booking

This route available only for offline booking.

Best

119,616

points

$0

fees and taxes

Offline Booking

This route available only for offline booking.

Best

119,616

Starpoints®

$0

fees and taxes

Offline Booking

This route available only for offline booking.

Best

119,616

points

$0

fees and taxes

Offline Booking

This route available only for offline booking.

Best

149,520

points

$0

fees and taxes

Offline Booking

This route available only for offline booking.

Lufthansa

LH722

Airbus A340-600

MUC

Munich, Germany

07:15 PM

—

Sat, Oct 28

PEK

Beijing, China

10:55 AM

—

Sat, Oct 28

Change planes in Beijing (PEK)

4h 55m

AIR CHINA INTERNATIONAL

CA871

Airbus A330-300

PEK

Beijing, China

03:50 PM

—

Sat, Oct 28

KUL

Kuala Lumpur, Malaysia

10:20 PM

—

Sat, Oct 28
KrisFlyer

roundtrip

Economy

Offline Booking

This route available only for offline booking.

Best

76,000

miles

$24

fees and taxes

Offline Booking

This route available only for offline booking.

Best

285,852

miles

$0

fees and taxes

Offline Booking

This route available only for offline booking.

Best

300,897

miles

$0

fees and taxes

Offline Booking

This route available only for offline booking.

Best

300,897

miles

$0

fees and taxes

Offline Booking

This route available only for offline booking.

Best

240,718

points

$0

fees and taxes

Offline Booking

This route available only for offline booking.

Best

240,718

Starpoints®

$0

fees and taxes

Offline Booking

This route available only for offline booking.

Best

240,718

points

$0

fees and taxes

Offline Booking

This route available only for offline booking.

Best

300,897

points

$0

fees and taxes

Offline Booking

This route available only for offline booking.

Silk Air

MI341

Airbus A320

KUL

Kuala Lumpur, Malaysia

09:45 PM

—

Sat, Nov 04

SIN

Singapore, Singapore

10:50 PM

—

Sat, Nov 04

Change planes in Singapore (SIN)

1h 35m

Singapore

SQ328

Boeing 777-300ER

SIN

Singapore, Singapore

12:25 AM

—

Sat, Nov 04

MUC

Munich, Germany

06:30 AM

—

Sat, Nov 04

Mileage Club

roundtrip

Economy

Offline Booking

This route available only for offline booking.

Best

59,000

miles

$70

fees and taxes

Offline Booking

This route available only for offline booking.

Best

80,000

miles

$70

fees and taxes

Offline Booking

This route available only for offline booking.

Best

80,000

miles

$70

fees and taxes

Offline Booking

This route available only for offline booking.

Best

226,952

miles

$0

fees and taxes

Offline Booking

This route available only for offline booking.

Best

110,000

miles

$70

fees and taxes

Offline Booking

This route available only for offline booking.

Best

110,000

miles

$70

fees and taxes

Offline Booking

This route available only for offline booking.

Best

238,897

miles

$0

fees and taxes

Offline Booking

This route available only for offline booking.

Best

238,897

miles

$0

fees and taxes

Offline Booking

This route available only for offline booking.

Best

191,118

points

$0

fees and taxes

Offline Booking

This route available only for offline booking.

Best

191,118

Starpoints®

$0

fees and taxes

Offline Booking

This route available only for offline booking.

Best

191,118

points

$0

fees and taxes

Offline Booking

This route available only for offline booking.

Best

238,897

points

$0

fees and taxes

Offline Booking

This route available only for offline booking.

Turkish Airlines

TK61

Airbus A330-300

KUL

Kuala Lumpur, Malaysia

11:45 PM

—

Sat, Nov 04

IST

Istanbul, Turkey

06:20 AM

—

Sat, Nov 04

Change planes in Istanbul (IST)

1h 50m

IST

Istanbul, Turkey

08:10 AM

—

Sat, Nov 04

MUC

Munich, Germany

08:55 AM

—

Sat, Nov 04

Barclaycard Arrival Rewards

roundtrip

Economy

Offline Booking

This route available only for offline booking.

Best

131,639

miles

$0

fees and taxes

Offline Booking

This route available only for offline booking.

Best

138,567

miles

$0

fees and taxes

Offline Booking

This route available only for offline booking.

Best

80,000

miles

$28

fees and taxes

Offline Booking

This route available only for offline booking.

Best

138,567

miles

$0

fees and taxes

Offline Booking

This route available only for offline booking.

Best

75,000

miles

$194

fees and taxes

Offline Booking

This route available only for offline booking.

Best

100,000

miles

$28

fees and taxes

Offline Booking

This route available only for offline booking.

Best

110,854

points

$0

fees and taxes

Offline Booking

This route available only for offline booking.

Best

110,854

Starpoints®

$0

fees and taxes

Offline Booking

This route available only for offline booking.

Best

110,854

points

$0

fees and taxes

Offline Booking

This route available only for offline booking.

Best

138,567

points

$0

fees and taxes

Offline Booking

This route available only for offline booking.

KUL

Kuala Lumpur, Malaysia

11:50 PM

—

Sat, Nov 04

AMS

Amsterdam, Netherlands

05:55 AM

—

Sat, Nov 04

Change planes in Amsterdam (AMS)

1h 50m

AMS

Amsterdam, Netherlands

07:45 AM

—

Sat, Nov 04

MUC

Munich, Germany

09:10 AM

—

Sat, Nov 04

Barclaycard Arrival Rewards

roundtrip

Economy

Offline Booking

This route available only for offline booking.

Best

113,300

miles

$0

fees and taxes

Offline Booking

This route available only for offline booking.

Best

119,263

miles

$0

fees and taxes

Offline Booking

This route available only for offline booking.

Best

59,000

miles

$65

fees and taxes

Offline Booking

This route available only for offline booking.

Best

119,263

miles

$0

fees and taxes

Offline Booking

This route available only for offline booking.

Best

80,000

miles

$65

fees and taxes

Offline Booking

This route available only for offline booking.

Best

80,000

miles

$65

fees and taxes

Offline Booking

This route available only for offline booking.

Best

95,410

points

$0

fees and taxes

Offline Booking

This route available only for offline booking.

Best

95,410

Starpoints®

$0

fees and taxes

Offline Booking

This route available only for offline booking.

Best

95,410

points

$0

fees and taxes

Offline Booking

This route available only for offline booking.

Best

119,263

points

$0

fees and taxes

Offline Booking

This route available only for offline booking.

Best

110,000

miles

$65

fees and taxes

Offline Booking

This route available only for offline booking.

Best

110,000

miles

$65

fees and taxes

Offline Booking

This route available only for offline booking.

Thai Airways

TG418

Boeing 777-300

KUL

Kuala Lumpur, Malaysia

09:05 PM

—

Sat, Nov 04

BKK

Bangkok, Thailand

10:10 PM

—

Sat, Nov 04

Change planes in Bangkok (BKK)

2h 40m

Thai Airways

TG924

Boeing 747

BKK

Bangkok, Thailand

12:50 AM

—

Sat, Nov 04

MUC

Munich, Germany

06:45 AM

—

Sat, Nov 04

Mileage Club

roundtrip

Economy

Offline Booking

This route available only for offline booking.

Best

59,000

miles

$24

fees and taxes

Offline Booking

This route available only for offline booking.

Best

149,718

miles

$0

fees and taxes

Offline Booking

This route available only for offline booking.

Best

76,000

miles

$24

fees and taxes

Offline Booking

This route available only for offline booking.

Best

157,598

miles

$0

fees and taxes

Offline Booking

This route available only for offline booking.

Best

80,000

miles

$24

fees and taxes

Offline Booking

This route available only for offline booking.

Best

80,000

miles

$24

fees and taxes

Offline Booking

This route available only for offline booking.

Best

157,598

miles

$0

fees and taxes

Offline Booking

This route available only for offline booking.

Best

110,000

miles

$24

fees and taxes

Offline Booking

This route available only for offline booking.

Best

110,000

miles

$24

fees and taxes

Offline Booking

This route available only for offline booking.

Best

126,078

points

$0

fees and taxes

Offline Booking

This route available only for offline booking.

Best

126,078

Starpoints®

$0

fees and taxes

Offline Booking

This route available only for offline booking.

Best

126,078

points

$0

fees and taxes

Offline Booking

This route available only for offline booking.

Best

157,598

points

$0

fees and taxes

Offline Booking

This route available only for offline booking.

Singapore

SQ119

Airbus A330-300

KUL

Kuala Lumpur, Malaysia

08:30 PM

—

Sat, Nov 04

SIN

Singapore, Singapore

09:30 PM

—

Sat, Nov 04

Change planes in Singapore (SIN)

2h 55m

Singapore

SQ328

Boeing 777-300ER

SIN

Singapore, Singapore

12:25 AM

—

Sat, Nov 04

MUC

Munich, Germany

06:30 AM

—

Sat, Nov 04

Mileage Club

roundtrip

Economy

Offline Booking

This route available only for offline booking.

Best

59,000

miles

$65

fees and taxes

Offline Booking

This route available only for offline booking.

Best

70,000

miles

$65

fees and taxes

Offline Booking

This route available only for offline booking.

Best

238,732

miles

$0

fees and taxes

Offline Booking

This route available only for offline booking.

Best

251,297

miles

$0

fees and taxes

Offline Booking

This route available only for offline booking.

Best

251,297

miles

$0

fees and taxes

Offline Booking

This route available only for offline booking.

Best

201,038

points

$0

fees and taxes

Offline Booking

This route available only for offline booking.

Best

201,038

Starpoints®

$0

fees and taxes

Offline Booking

This route available only for offline booking.

Best

201,038

points

$0

fees and taxes

Offline Booking

This route available only for offline booking.

Best

251,297

points

$0

fees and taxes

Offline Booking

This route available only for offline booking.

Etihad

EY413

Airbus A330-200

KUL

Kuala Lumpur, Malaysia

02:35 AM

—

Sat, Nov 04

AUH

Abu Dhabi, United Arab Emirates

06:10 AM

—

Sat, Nov 04

Change planes in Abu Dhabi (AUH)

3h 0m

Etihad

EY3

Airbus A330-300

AUH

Abu Dhabi, United Arab Emirates

09:10 AM

—

Sat, Nov 04

MUC

Munich, Germany

01:10 PM

—

Sat, Nov 04

Mileage Bank

roundtrip

Economy

Offline Booking

This route available only for offline booking.

Best

55,000

miles

$86

fees and taxes

Offline Booking

This route available only for offline booking.

Best

70,000

miles

$86

fees and taxes

Offline Booking

This route available only for offline booking.

Best

65,000

Avios

$293

fees and taxes

Offline Booking

This route available only for offline booking.

Best

75,000

Avios

$293

fees and taxes

Offline Booking

This route available only for offline booking.

Best

239,112

miles

$0

fees and taxes

Offline Booking

This route available only for offline booking.

Best

251,697

miles

$0

fees and taxes

Offline Booking

This route available only for offline booking.

Best

251,697

miles

$0

fees and taxes

Offline Booking

This route available only for offline booking.

Best

201,358

points

$0

fees and taxes

Offline Booking

This route available only for offline booking.

Best

201,358

Starpoints®

$0

fees and taxes

Offline Booking

This route available only for offline booking.

Best

201,358

points

$0

fees and taxes

Offline Booking

This route available only for offline booking.

Best

251,697

points

$0

fees and taxes

Offline Booking

This route available only for offline booking.

Qatar

QR849

Airbus A330-200

KUL

Kuala Lumpur, Malaysia

08:20 PM

—

Sat, Nov 04

DOH

Doha, Qatar

11:15 PM

—

Sat, Nov 04

Change planes in Doha (DOH)

3h 25m

Qatar

QR59

Airbus A350-900

DOH

Doha, Qatar

02:40 AM

—

Sat, Nov 04

MUC

Munich, Germany

07:00 AM

—

Sat, Nov 04

Mileage Bank

roundtrip

Economy

Offline Booking

This route available only for offline booking.

Best

55,000

miles

$65

fees and taxes

Offline Booking

This route available only for offline booking.

Best

533,707

miles

$0

fees and taxes

Offline Booking

This route available only for offline booking.

Best

561,797

miles

$0

fees and taxes

Offline Booking

This route available only for offline booking.

Best

561,797

miles

$0

fees and taxes

Offline Booking

This route available only for offline booking.

Best

449,438

points

$0

fees and taxes

Offline Booking

This route available only for offline booking.

Best

449,438

Starpoints®

$0

fees and taxes

Offline Booking

This route available only for offline booking.

Best

449,438

points

$0

fees and taxes

Offline Booking

This route available only for offline booking.

Best

561,797

points

$0

fees and taxes

Offline Booking

This route available only for offline booking.

KUL

Kuala Lumpur, Malaysia

07:10 PM

—

Sat, Nov 04

DXB

Dubai, United Arab Emirates

10:30 PM

—

Sat, Nov 04

Change planes in Dubai (DXB)

4h 50m

DXB

Dubai, United Arab Emirates

03:20 AM

—

Sat, Nov 04

MUC

Munich, Germany

07:10 AM

—

Sat, Nov 04

Barclaycard Arrival Rewards

roundtrip

Economy

Offline Booking

This route available only for offline booking.

Best

69,920

miles

$0

fees and taxes

Offline Booking

This route available only for offline booking.

Best

73,600

miles

$0

fees and taxes

Offline Booking

This route available only for offline booking.

Best

73,600

miles

$0

fees and taxes

Offline Booking

This route available only for offline booking.

Best

58,880

points

$0

fees and taxes

Offline Booking

This route available only for offline booking.

Best

58,880

Starpoints®

$0

fees and taxes

Offline Booking

This route available only for offline booking.

Best

58,880

points

$0

fees and taxes

Offline Booking

This route available only for offline booking.

Best

73,600

points

$0

fees and taxes

Offline Booking

This route available only for offline booking.

Best

75,000

miles

$28

fees and taxes

Offline Booking

This route available only for offline booking.

Best

80,000

miles

$28

fees and taxes

Offline Booking

This route available only for offline booking.

Best

100,000

miles

$28

fees and taxes

Offline Booking

This route available only for offline booking.

Saudi Arabian

SV835

Boeing 787-9

KUL

Kuala Lumpur, Malaysia

07:30 PM

—

Sat, Nov 04

JED

Jeddah, Saudi Arabia

11:45 PM

—

Sat, Nov 04

Change planes in Jeddah (JED)

4h 20m

Saudi Arabian

SV175

Airbus A320

JED

Jeddah, Saudi Arabia

04:05 AM

—

Sat, Nov 04

MUC

Munich, Germany

07:55 AM

—

Sat, Nov 04

Iberia Plus

roundtrip

Economy

Offline Booking

This route available only for offline booking.

Best

53,500

Avios

$275

fees and taxes

Offline Booking

This route available only for offline booking.

Best

53,500

Avios

$275

fees and taxes

Offline Booking

This route available only for offline booking.

Best

60,000

miles

$275

fees and taxes

Offline Booking

This route available only for offline booking.

Best

70,000

miles

$275

fees and taxes

Offline Booking

This route available only for offline booking.

Best

335,521

miles

$0

fees and taxes

Offline Booking

This route available only for offline booking.

Best

353,180

miles

$0

fees and taxes

Offline Booking

This route available only for offline booking.

Best

353,180

miles

$0

fees and taxes

Offline Booking

This route available only for offline booking.

Best

282,544

points

$0

fees and taxes

Offline Booking

This route available only for offline booking.

Best

282,544

Starpoints®

$0

fees and taxes

Offline Booking

This route available only for offline booking.

Best

282,544

points

$0

fees and taxes

Offline Booking

This route available only for offline booking.

Best

353,180

points

$0

fees and taxes

Offline Booking

This route available only for offline booking.

British Airways

BA34

Boeing 787-9

KUL

Kuala Lumpur, Malaysia

12:05 AM

—

Sat, Nov 04

LHR

London, United Kingdom

05:50 AM

—

Sat, Nov 04

Change planes in London (LHR)

3h 55m

British Airways

BA926

Airbus A320

LHR

London, United Kingdom

09:45 AM

—

Sat, Nov 04

MUC

Munich, Germany

12:40 PM

—

Sat, Nov 04

Mileage Bank

roundtrip

Economy

Offline Booking

This route available only for offline booking.

Best

60,000

miles

$15

fees and taxes

Offline Booking

This route available only for offline booking.

Best

70,000

miles

$15

fees and taxes

Offline Booking

This route available only for offline booking.

Best

82,500

Avios

$15

fees and taxes

Offline Booking

This route available only for offline booking.

Best

197,125

miles

$0

fees and taxes

Offline Booking

This route available only for offline booking.

Best

79,000

Avios

$398

fees and taxes

Offline Booking

This route available only for offline booking.

Best

207,500

miles

$0

fees and taxes

Offline Booking

This route available only for offline booking.

Best

207,500

miles

$0

fees and taxes

Offline Booking

This route available only for offline booking.

Best

166,000

points

$0

fees and taxes

Offline Booking

This route available only for offline booking.

Best

166,000

Starpoints®

$0

fees and taxes

Offline Booking

This route available only for offline booking.

Best

166,000

points

$0

fees and taxes

Offline Booking

This route available only for offline booking.

Best

207,500

points

$0

fees and taxes

Offline Booking

This route available only for offline booking.

KUL

Kuala Lumpur, Malaysia

09:00 AM

—

Sat, Nov 04

LHR

London, United Kingdom

03:25 PM

—

Sat, Nov 04

Change planes in London (LHR)

4h 20m

British Airways

BA958

Airbus A319

LHR

London, United Kingdom

07:45 PM

—

Sat, Nov 04

MUC

Munich, Germany

10:35 PM

—

Sat, Nov 04
Recommended Reading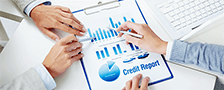 How to Increase Your Credit Limit
Credit card companies will typically increase the maximum amount of money they will let you borrow over time, particularly if you have good credit.
Continue Reading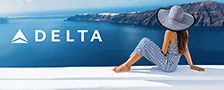 The Complete Guide to Earning Delta SkyMiles
There are plenty of ways to earn miles with airline partners on the ground through shopping, dining, staying in hotels, renting cars and taking advantage of a variety of promotions.
Continue Reading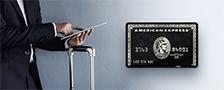 The Ultimate Guide To The American Express Centurion Card
Among credit cards, there is one card that stands apart from all others. The Centurion Card from American Express is by far the most expensive, and exclusive card offered in the U.S.
Continue Reading